Countdown to
Maker Faire Shenzhen 2023
11 days to go!
Nov. 11-12
Vanke Design Commune, Shenzhen
This year, we're introducing diverse satellite events, linking global makers within the Greater Bay Area. Through interactive salons, flash talks, and offline gatherings, participants can communicate and collaborate, uncovering new opportunities and challenges in tech innovation.Today, we would like to introduce the fourth satellite event with all the vistors: Untitled Edge: Meetup with Deloitte Center for the Edge.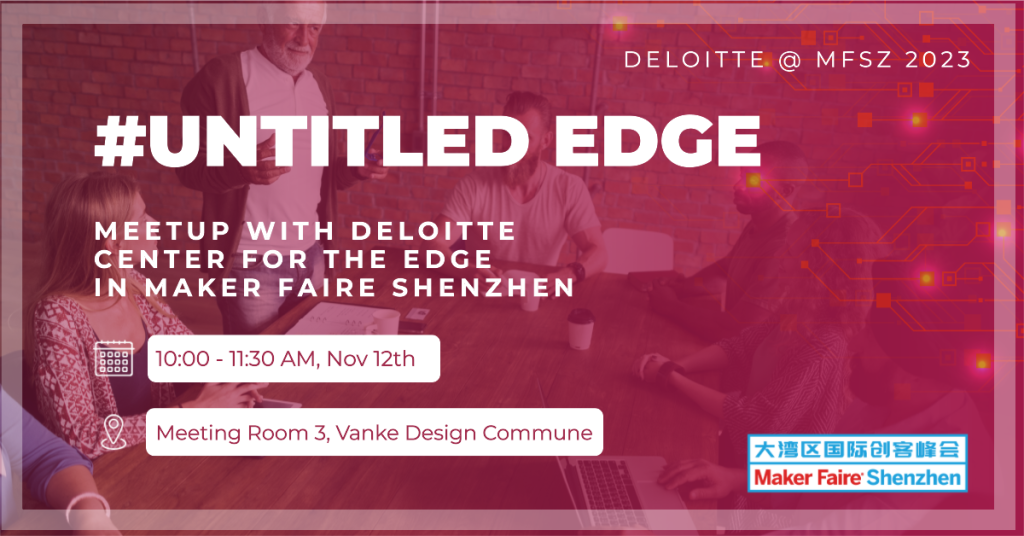 Event Name: Untitled Edge: Meetup with Deloitte Center for the Edge
Time: Sunday, November 12th, 2023, 10:00 AM-11:30 AM GMT+8
Location: Meeting Room 3, Vanke Design Commune, Nanshan, Shenzhen, China
Language: English
Quota: 30 people
Agenda:

10:00-10:45 Guests Sharing
10:45-11:30 Open Discussion
Duleesha Kulasooriya, the Asia Pacific Innovation Leader and Managing Director at Deloitte Center for the Edge, will be joining us at the Maker Faire Shenzhen 2023. Apart from delivering a keynote speech at the Maker Forum, we are thrilled to announce a unique opportunity for a in-person meetup.
This engaging meetup is set to bridge the gap between the realms of AIoT, focusing particularly on grassroots digital transformation in developing countries. With the stage set for meaningful conversations, we invite you to be part of this dynamic session.

Guests
Duleesha Kulasooriya, Asia Pacific Innovation Leader and Managing Director at Deloitte Center for the Edge
Cesar Jung-Harada, Associate Professor at Singapore Institute of Technology
Kate Armstrong, Fab City Foundation Strategy Director, Executive Board
Chirag Sharma, Senior Analyst at Druk Holding and Investments
Sachin Soni, Founder of Techiesms
Salman Faris, Co-founder at MakerGram
Hendra Kusumah, Lecturer at Universitas Raharja
Mohammad Salah Uddin, Associate Professor at East West University of Bangladesh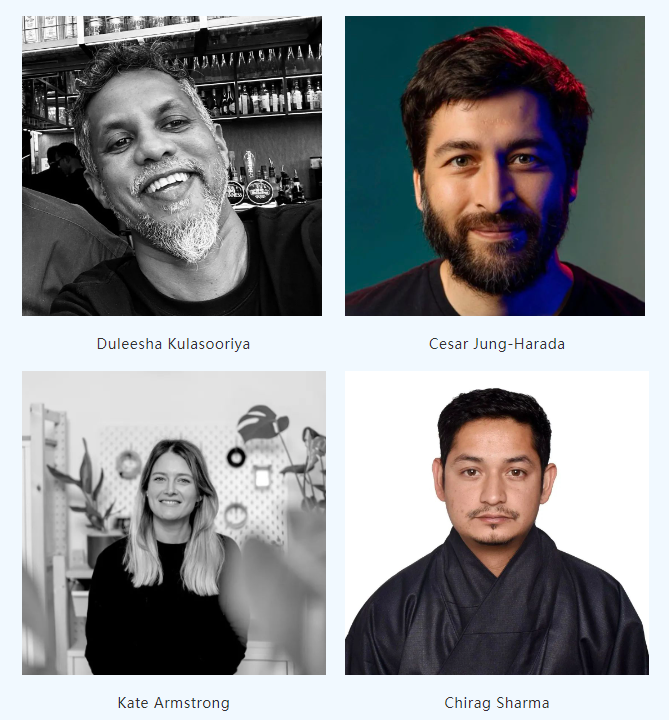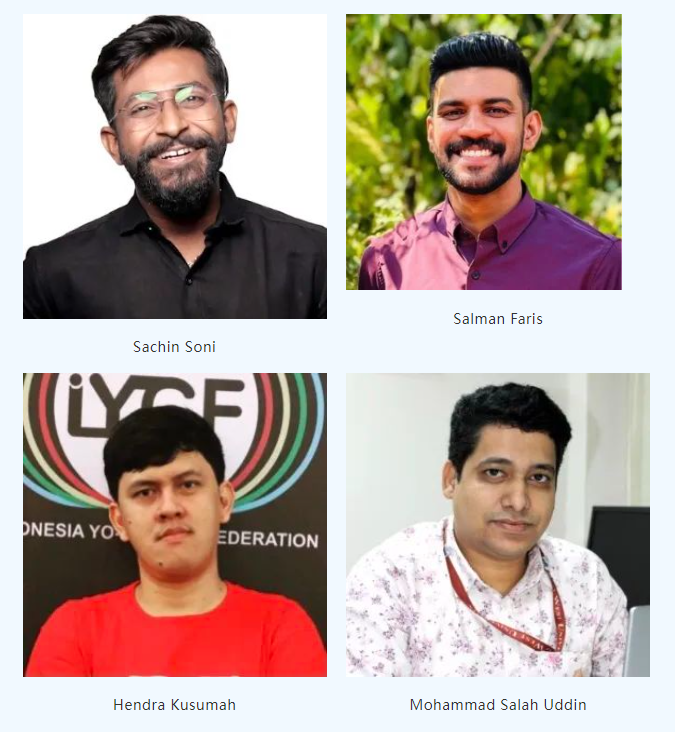 Registration
The Untitled Edge Meetup welcomes individuals of all backgrounds who have a passion for the frontiers of technological innovation. Makers, students, engineers, or enterprises who wish to discuss ideas are encouraged to attend and engage with fellow attendees.
Seize the opportunity to be a part of this insightful discussion. We have reserved up to 30 seats for passionate individuals eager to explore more. Reserve your spot now by clicking here or scan the QR code below.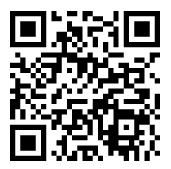 Limited seats available. Register early to secure your spot!
Relevant Satellite Events:
– MFSZ23 Factory Safari: Experience the Magic Power of Shenzhen Manufacturing
– Meet up with Raspberry Pi at Maker Faire Shenzhen and Showcase your Projects on MagPi!
Stay tuned for more updates on our ongoing series of satellite events!

Tips for Visitors
Wanna register your ticket for the whole event? You're all invited to register as a professional visitor. As a professional visitor, you can:
Avoid on-site registration.
Easily access to the exhibitor directory.
Get first-hand event updates.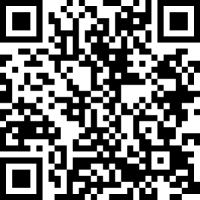 Scan the code or click here to register by choosing the 'Professional Visitor' ticket type. After registration, you'll get a confirmation text message. Check-in at the Information Desk (Booth Number: A08)on-site to get an e-version of the exhibitor directory.
Be an Ecovisitor!
The event venue offers a limited number of parking lots, and we encourage you to visit us with eco-friendly transportation options! The nearby subway stations and bus stations are listed as follows:
Metro: Exit A, Liuxiandong Metro Station(Line5)
Bus: Zhongxing Talent Apartment East Bus Station
Vanke Cloud City Bus Terminal