By bringing together the maker communities from various industries who continue to innovate and create, Maker Faire Shenzhen 2023 (MFSZ23), scheduled on November 11th-12th, will showcase the latest in technological advancements and inspire the makers to create new solutions for accelerating digital transformation.
Shenzhen, located in southern China, has earned a reputation as a manufacturing hub by excelling in high-tech manufacturing, maintaining a complete production supply chain, and demonstrating exceptional innovation capabilities. As makers, we all share the desire to see our projects successfully come to life. However, bringing our innovative ideas to fruition in a factory setting requires a level of multidimensional support and coordination. In recognition of this necessity, we are delighted to present an exciting opportunity to the MFSZ23 Factory Tour, bringing you to the wonder of Made-with-Shenzhen!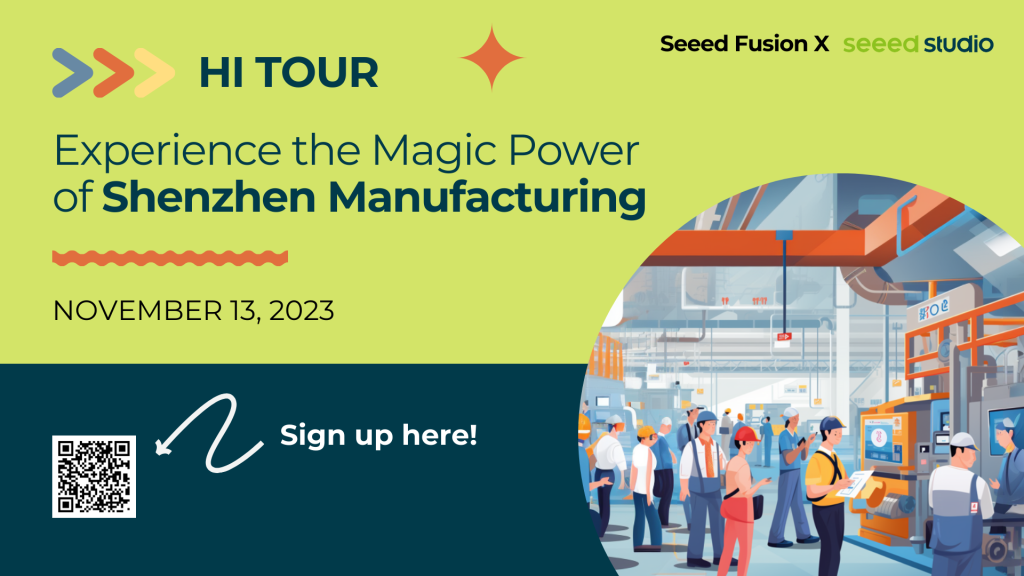 This one-day tour is aimed at providing you with a comprehensive and immersive experience for them to observe the actual manufacturing process up close. Our team will offer in-depth explanations to help you better understand the current state and potential future development prospects for Shenzhen's technology industry.
The tour will take place on the first day after the Maker Faire Shenzhen 2023 exhibition, on November 13th. We welcome everyone to register and take full advantage of this unique experience. Apply now by scanning the QR code below or clicking here.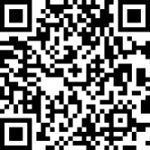 Registration Period: September 22th – November 5th, 2023
Event Date: November 13th, 2023
| | |
| --- | --- |
| Itinerary | |
| 8:30 | Pick-up at Vanke Design Commune |
| 9:00-11:00 | Seeed Agile Manufacturing Center |
| 11:30-12:30 | Lunch Break |
| 13:00-15:00 | PCB Manufacturing Factory |
| 16:00-18:00 | Mold Manufacturing Factory |
| 18:30 | Drop-off at Vanke Design Commune |
To ensure a high-quality event and provide attendees with an excellent experience, we have implemented a fee of RMB¥220/ USD$30 per person This fee covers the following expenses:
Transportation: Bus
Lunch
Service personnel costs
There are only 40 spots available, so we suggest interested participants to register as soon as possible. The pickup and drop-off location is the same as the venue for Maker Faire Shezhen 2023, which is the Vanke Design Commune in Xili Street, Nanshan District, Shenzhen.
---
Itinerary Details
9:00-11:00 Seeed Agile Manufacturing Center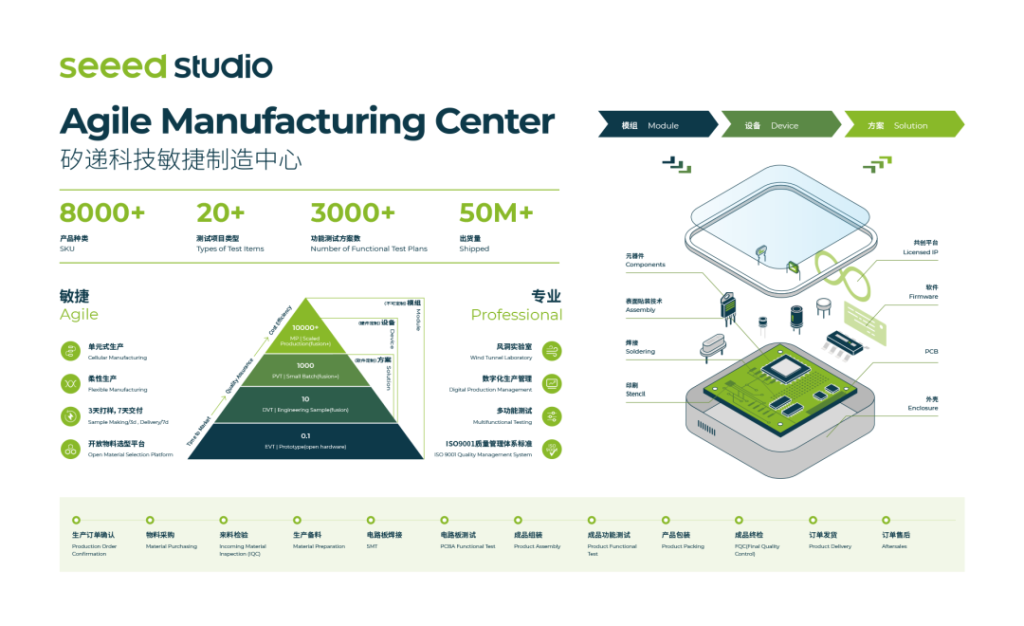 The Seeed Agile Manufacturing Center provides product manufacturing and supply chain services to our global customers through efficient production, professional warehouse operations, and an advanced wind tunnel laboratory. The center is equipped with advanced equipment, capable of manufacturing and processing semiconductors and electronic products, electromechanical equipment, computers, and opto-electro-mechanical integration equipment, etc.
Highlights of the Visit:
Modular Flexible Production: Our production process is highly modular, allowing us to quickly and flexibly adjust for different production needs.
Wind Tunnel Laboratory: Equipped with state-of-the-art equipment and technology, our wind tunnel laboratory enables us to carry out a range of experiments, including wind speed, wind direction, and structural fluid mechanics, as well as simulation tests to assess product performance.
Digital Production Management: Visitors will be privy to our digital production management system, which utilizes sensors and automated equipment to monitor production metrics in real-time.
Multi-Functional Testing: We offer visitors an up-close look at the mold testing process, where they can observe our skilled technicians perform various equipment tests and evaluations, gaining a deeper understanding of our fixture testing process for direct insight into product quality and production efficiency.
11:30-12:30 Lunch Break
13:00-15:00 PCB Manufacturing Factory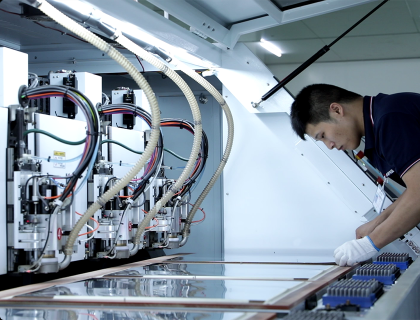 A PCB manufacturing factory is responsible for producing a wide range of PCB (Printed Circuit Board) types and specifications.
Highlights of the Visit:
PCB Production Line: Visitors can observe the entire process of creating a PCB, from the initial stages such as printing, perforation, and chemical copper plating to the final procedures such as silk screening, gold plating, copper plating, and gold sinking.
Cleanroom: Our tour of the PCB production facility highlights the sterile cleanroom environment, which demonstrates the high environmental standards required for PCB manufacturing.
Advanced Production Equipment: Visitors can see the high-speed automatic printing machines, precise chemical copper plating printed circuit board production lines, and efficient screen printing equipment in action. .
Quality Control System: We explain the quality control processes and procedures in place, including how we detect and rectify any PCB defects in production, ensuring that all products meet strict quality standards.
16:00-18:00 Mold Manufacturing Factory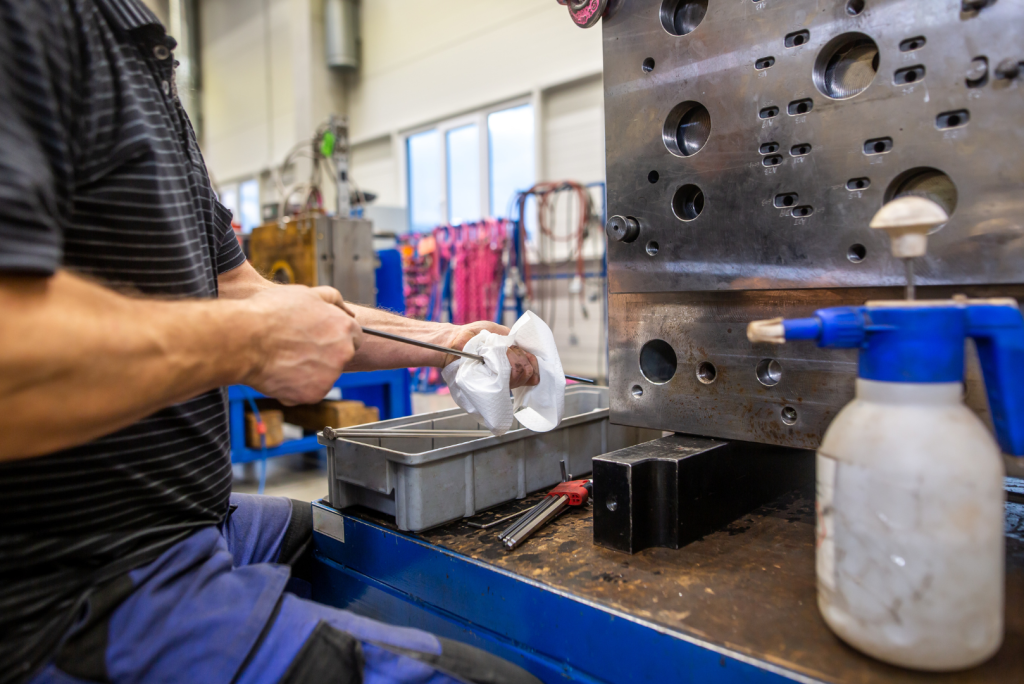 A mold processing factory is primarily involved in the design, manufacturing, and processing of high-quality molds. With advanced manufacturing technologies and equipment at their disposal, they can create molds of varying specifications and degrees of complexity to meet the unique needs and requirements of their clients.
Highlights of the Visit:
Mold Design and Manufacturing: Present the process, equipment, and techniques to produce high-quality molds, including technologies such as CNC machining, wire cutting, and laser cutting.
Mold Production Line: Showcase the mold production line, where visitors can observe the intricate processes and steps involved in mold production.
Precision Processing Equipment: Visitors get acquainted with the advanced mold processing equipment, including laser cutting machines, wire cutting machines, milling machines, CNC lathes, grinders, and more.
Quality Control System: Present the rigorous quality control processes, including material inspections, part inspections, equipment inspections, and product inspections.
We cordially invite you to participate in this special factory tour with us, as we explore the exciting future of Made-with-Shenzhen together! Apply Now by scanning the QR code below or clicking here.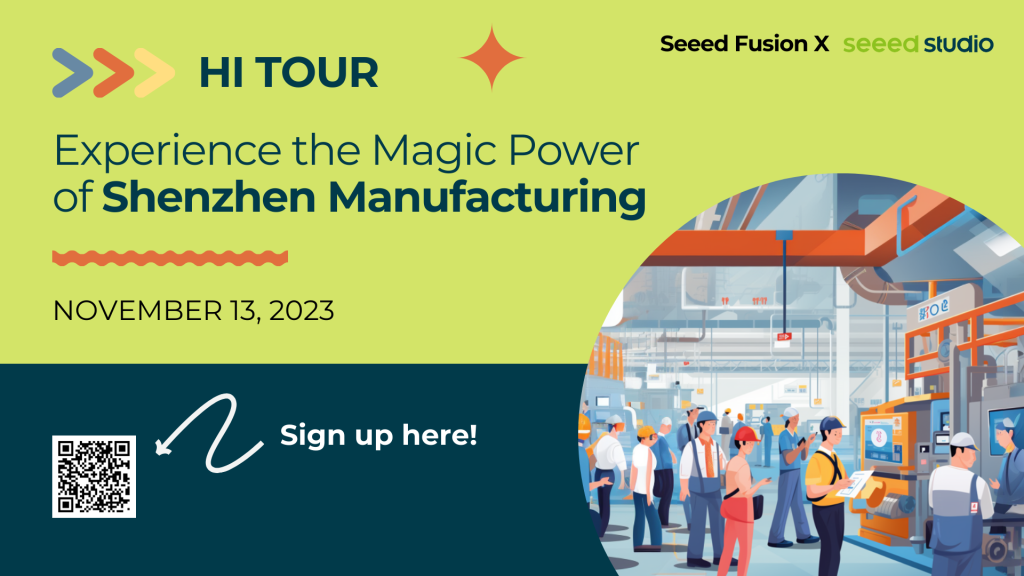 If you have any questions, please contact: min.tang@seeed.cc; sen.wu@seeed.cc