We have to admit this is a surprise, not only to you, but also to us 🙂  We are unveiling the plan of Maker Faire Shenzhen 2019 in this lovely late April, while we enjoy the green and blossom in this city!
Shenzhen Speed has earned itself a lot of good words because of the many legendary achievements brought by the fascinating speed in this city. Last year, it took us 20 days to put together a Featured Maker Faire in Shenzhen. However, the downside of the rush arrangement is that we did not leave much time for international community members to prepare for the trip to Shenzhen.
So, this year we'd like to take a more suitable pace instead. In this way, you can prepare for your trip in advance, no matter you'd like to participate as an exhibitor, speaker, workshop instructor or visitor!
As Maker Faire Shenzhen has been recognized as an interface for the global community (especially for the hardware innovation communities) to China's abundant supply chain ecosystem, this year we'd like to build a stronger tie between maker pros from all over the world and the local industries, with the theme of "to the heart of community, to the cluster of industry"!
Maker Faire Shenzhen 2019
November 9-10th, 2019
Vanke Design Commune, Nanshan District, Shenzhen
Open Call for Makers (Deadline: September 10th, 2019)
And a bigger surprise is: our call for makers is now open, apply for a spot at Maker Faire Shenzhen 2019 that you would love to show & tell your awesome projects and your tinkering stories.
The event is free for individual exhibitors and small teams. There is a nominal booth fee of $2000 for startups who wish to sell products at the event. Established companies are encouraged to apply for sponsor booths which will include sponsor benefits (We'll update sponsorship package later).
For this year's events, we are going back to the heart of community and connect to the cluster of industries by organizing Maker Faire in three cities. Stay tuned for updates for the other two faires.
No matter you are an artist, an engineer, a DIYer, an inventor, a startup, a tech company or anything in between, welcome to join us! Come show the awesome things you create, tell the inspiring stories of your undeniable passion for making. We sincerely and officially invite you to join us at the 8th Maker Faire Shenzhen, adding vitality, creativity and awesomeness to the community!
Recap of the Past Faires that We Organized
We've witnessed the growth of Maker Faire Shenzhen & the booming of maker community in the past 7 years. It's our honor to witness the growth, evolvement of the community through these lovely events.
Shenzhen Mini Maker Faire 2012
 April 8th, 2012
@ F518 Fashion Creative Park, Bao'an District, Shenzhen
With the theme "Gathering Inspirations, Connecting to Future", We got 1000+ people participated in the first Shenzhen Mini Maker Faire. It was more like a gathering, and we were all impressed by the energy and possibilities brought by the community!
Shenzhen Mini Maker Faire 2013
April 6th, 2013
@OCT LOFT, Nanshan District, Shenzhen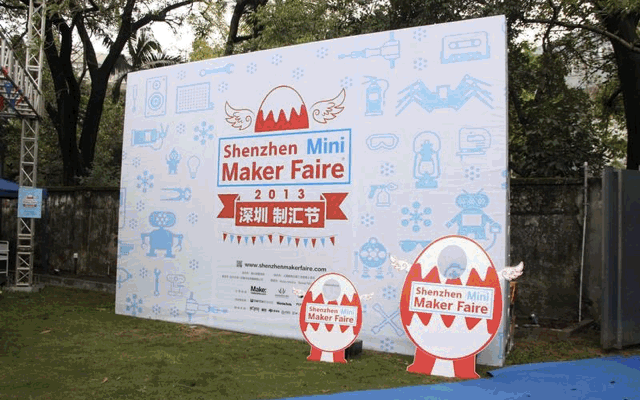 As the 2nd Mini Maker Faire, it was slightly larger than the previous one. However, maker was still a new concept in China back then, we were happy to have different communities participating, excited to trigger some crossover communication!
Maker Faire Shenzhen 2014
April 6th ~ 7th, 2014
@Nanhai E Cool, Nanshan District, Shenzhen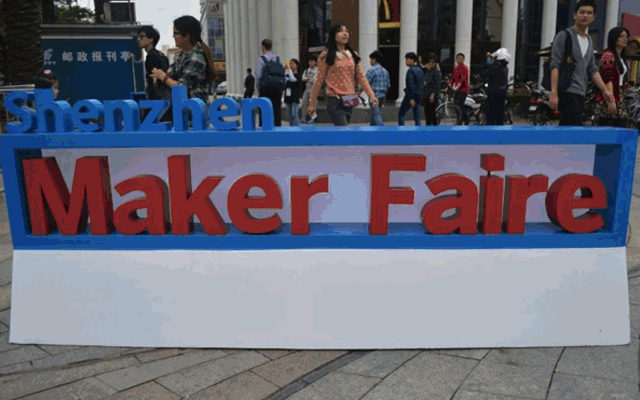 "Innovate with China" was the slogan for our first Featured Maker Faire Shenzhen. We had 100+ booths for makers to show cool projects, a specific forum with a full lineup of speakers to share their insights & tinkering stories. MFSZ2014 also helped spread maker culture to the wider public.
Maker Faire Shenzhen 2015
June 19th ~ 21st, 2015
@Software Industrial Park, Nanshan District, Shenzhen
With the Premier Li Keqiang's visit to Chaihuo Maker Space in January 2015, the sparkles of mass entrepreneurship and mass innovation spread to the whole nation, and "maker" was written into the government report as well as repeatedly shown in public media. With the theme "We are makers. Don't wait. Just Make!", Maker Faire Shenzhen 2015 attracted 190,000 participants in 3 days, as the main venue of Shenzhen International Maker Week.
Maker Faire Shenzhen 2016
October 22nd ~ 24th, 2016
Sea World, Nanshan District, Shenzhen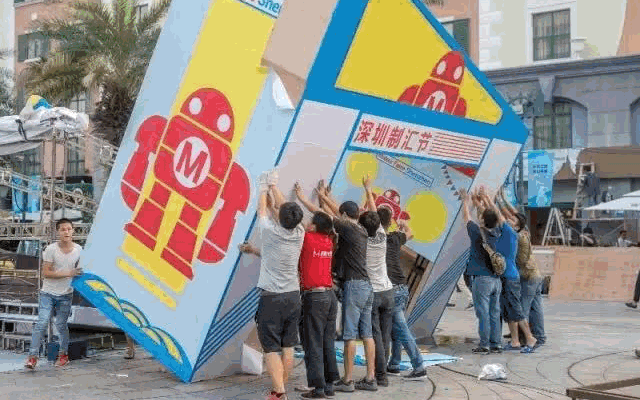 "I make, hence I shape my world!" was the theme of this year's Maker Faire Shenzhen, which was also the main venue of the National Maker Week. Experiencing the worst weather – typhoon Haima, we were grateful for the understanding, support and help from the community despite the unavoidance disaster!
Maker Faire Chengdu 2016
December 3rd ~ 4th, 2016
Eastern Suburb Memory, Chengdu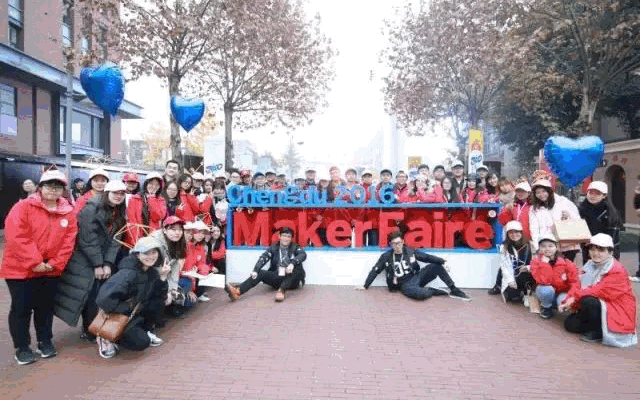 We brought Maker Faire to Chengdu, one of the biggest cities in Southwest China. At Maker Faire Chengdu, we witnessed the interaction, co-creation between local and international makers in building projects. We hosted a Featured Maker Faire on its first year in Chengdu, which also made a record in China!
Maker Faire Shenzhen 2017
November 10th ~ 12th, 2017
Shenzhen Polytechnic, Nanshan District, Shenzhen
MFSZ2017 was organized in a local college, with the theme of "Makers, Go Pro", highlighting Maker Pro, those who have the skills and knowledge to make and eventually carry forward as a startup or a skilled professional. We also put on a specific Maker Pro exhibition to tell Maker Pro's stories and show the possibilities.
Maker Faire Shenzhen 2018
October 12th ~14th, 2018
Sea World Culture and Arts Center, Nanshan District, Shenzhen
With the theme of "Co-making in the City", MFSZ2018 gathered people with common purposes to make, co-create, to show and tell. Through the platform of Maker Faire, people from different communities came together to present projects and at the same time explore further collaborations.
After reading this really long post, still getting excited as us? Then do not forget to sign up & apply for a spot at Maker Faire Shenzhen 2019! Join us, meet the community, connect with the industry, to gain a memorable experience, while seeding more possibilities for your next endeavor!
##About Maker Faire Shenzhen
Maker Faire, the earth's greatest show & tell, was brought to China by Chaihuo Maker Space, who organized the first Shenzhen Mini Maker Faire in 2012. Upgraded as a Featured Maker Faire in 2014, Maker Faire Shenzhen has become the most influential maker event in China, attracting thousands of makers from over 47 countries to participate, show projects and share insightful ideas and experience.