Building on the resounding success of the European KiCon, we are thrilled to announce the inaugural Asian KiCad Conference, set to take place in the heart of the global electronics hub, Shenzhen, China. Mark your calendars for Sunday, November 12th, 2023, as we invite you to immerse yourself in a full day of KiCad enlightenment, from 9:00 AM until approximately 6:00 PM. Our event boasts a dynamic lineup of keynote speakers, including esteemed KiCad developers, Wayne Stambaugh and Seth Hillbrand, complemented by a diverse array of presenters spanning the spectrum of KiCad proficiency, from seasoned experts to enthusiastic newcomers. The day will culminate with a captivating hands-on session dedicated to crafting a Simple-Add-On hat, generously sponsored by HQ NextPCB. For further details, please explore the information provided below. We eagerly anticipate your participation in this landmark KiCad gathering.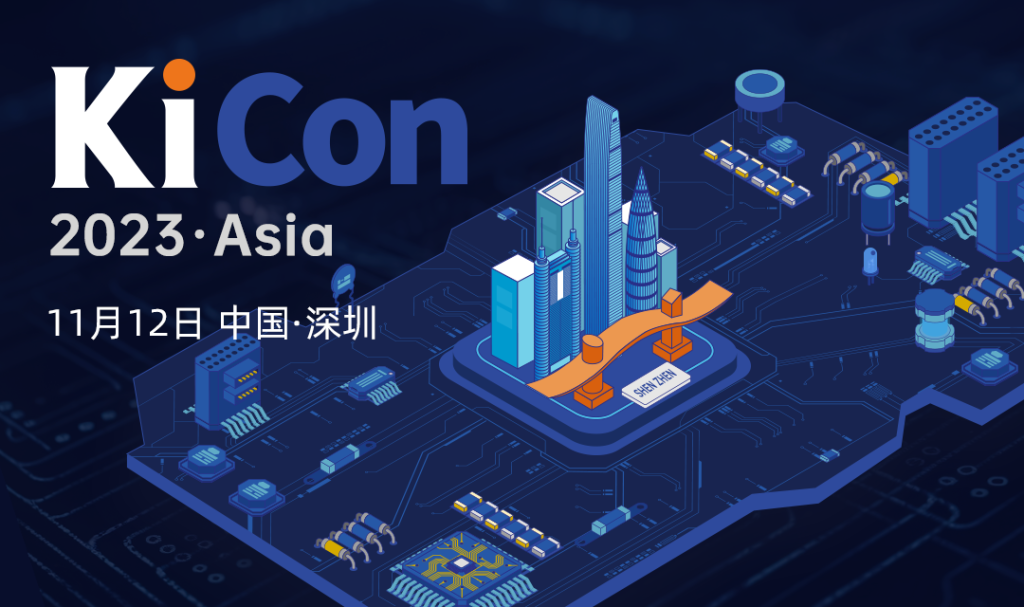 Schedule
09:00 Registration
09:20 Introductions
09:30 Key speech:KiCad 2023 by Wayne Stambaugh
10:00 Morning speakers
10:30 Migrating to KiCad: how to use design and libraries from your existing EDA tool
11:00 Morning speakers
Lunch
13:30 Level up your custom design rules) by Seth Hillbrand
14:00 Afternoon speakers
14:30 Afternoon speakers
15:00 Afternoon speakers
15:30 Talking to developers
16:00-18:00 Design up your own Simple-Add-On Hat
Conference Tickets
We have tried to make the cost as low as possible. Due to the sponsorship of HQNextPCB, Tickets can be purchased for the low cost of RMB99, or US$15, from: https://www.huodongxing.com/event/4720552657600 or via Eventbright: https://www.eventbrite.com/e/710961032587/
Tickets include a light lunch,refreshment breaks and a secret souvenir. Rest will be donated to KiCad community.
Want to Speak at the Shenzhen KiCon?
Have something you would like to share with other KiCad people? We are looking for end user and developer based presentations. You can apply here
Location
Aliyun Innovation Center
17th Floor, Building 4, New Generation Industrial Park, 146 Zhongkang Road, Futian District, Shenzhen
Getting There
From Shenzhen North Railway Station: New Generation Industrial Park is 7 kilometers or 3 metro stops away from Shenzhen North Railway Station (深圳北). It takes about 15 minutes by taxi or 20 minutes by metro.
From Baoan Airport: 35 kilometers from Shenzhen Baoan Airport and takes about 45 minutes by taxi.
From Hong Kong: 5 stops from the Futian (福田) checkpoint and 10 stops from Luohu (罗湖) checkpoint
Drive: Navigate to the NextGen Park parking lot – P3 Entrance/Exit
Subway: Take line 4 or line 9 and get off at Shangmeilin Station (上梅林). Then walk 400 meters to Building 4.
Directions
At Shangmeilin station, take exit B, walk up the road and turn right on the shiny blue building with the Honor logo on top. Keep walking until you reach Building 4 with the Honor repair shop. Click here for a pdf copy of direction guide.
The area has not been updated on Google maps!
You can search for 'New Generation Information Technology Industrial Park' for general navigation.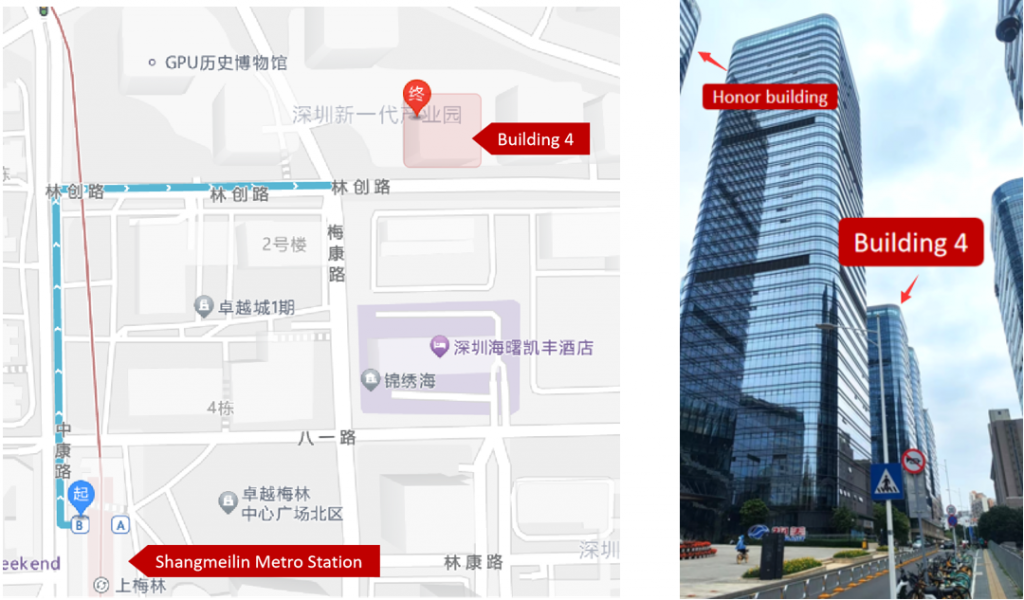 Simple-Add-On PCB Workshop
We have set aside up to two hours for attendees to design up their own SAO PCB. This is sponsored by HQNextPCB. The object here is to have some creative fun with KiCAD. By using the various PCB layers and manufacturing processes we can create some small interesting and fun PCB's. Bring along some SVG artwork or sketches for your PCB design.
This time period might also provide time for a small workshop on an 'Introduction to Using the KiCAD Software' if there are enough people that haven't used it before.
Notice:If you have interested in this event, please bring your laptop with KiCad 7 installed.
Some more information about the Simple-Add-On (SAO) interface: