Project Maker (s):  Ahmed Oyenuga
Country/Area: Lagos, Nigeria
Links to the Maker:  
Maker Bio: I am a Hardware Designer/ Developer, hardware dev has always been a huge part of my life, i love what i do, and i am damn good at it.
---
Project Name: Ahmsville Dial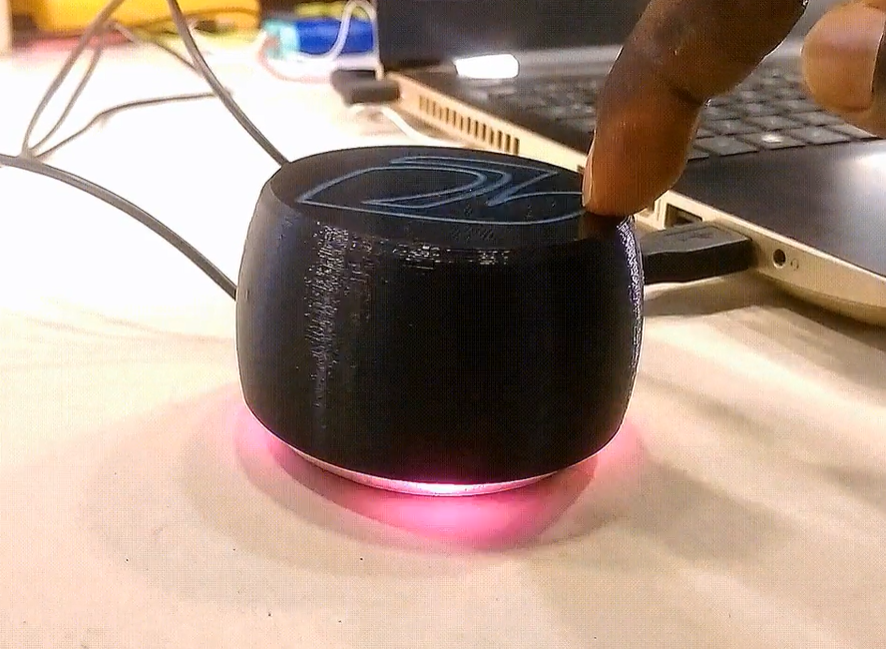 Project Introduction:
Like many other hackers / content creators, I use a lot of design applications, from cad applications, pcb design applications, to graphics design applications like photoshop and premier pro. A mouse and a keyboard; while often sufficient for interacting with this application, cannot compare to the convenience of having a dedicated dial controller for zooming, scrolling and tuning type operations.
Mind you, the dial's functions are not limited to application specific controls, I personally use it as my dedicated media controller, as a color-based passkey to login to my PC, and also as a macro key device for running quick operations on my PC.
The dial uses the ATmega32U4, a chip capable of emulating keystrokes and mouse controls, its the same chip found on the arduino pro micro. As the dial is arduino based, programming it to suit your needs is really easy, especially with the dedicated library I've written for it.
More details on Hackster.