Project Maker (s):  Haru (Hideo Oguri)
Country/Area: Japan
Links to the Maker:  Website | Instagram
Maker Bio: Used to be a mechanical engineer in a large company. Then, started my own and making tools and equipment to bring out human abilities.
---
Project Name: Laptop Charkha, a portable spinning wheel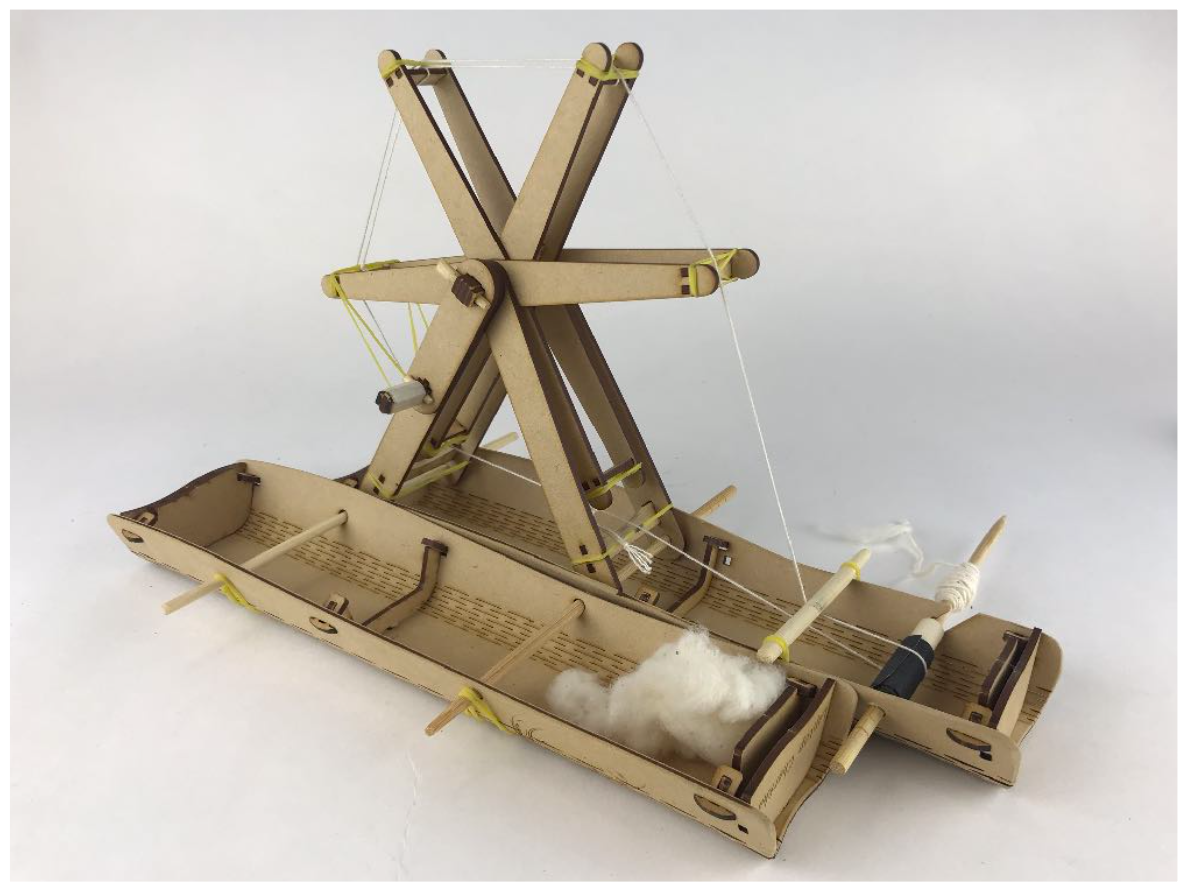 Project Introduction:
Do you know how the clothes you are wearing are made? For example, do you know how to make yarn from cottonseed? If you try spinning your own thread, you will find that it is challenging but also a fun and comforting process like meditation.
I exhibited Bamboo Charkha at Maker Faire Shenzhen 2017 & 2018. (Charkha means "spinning wheel" in India.) This is my original work, which can be folded to fit into a single bamboo tube. In contrast to the traditional spinning wheel used on the floor, you can enjoy spinning while sitting on a chair. Many people enjoyed spinning yarn at my booth, and some of them said they wanted to make Bamboo Charkha. On the other hand, high-quality bamboo is not always easy to find, so I made it possible by laser-cutting MDF (medium-density fiberboard). This is the Laptop Charkha. Please check out the video linked on this page.
And this year, I published a 3D CAD model, laser cutting data, and assembly instructions for making Laptop Charkha on Wikifactory, an open-source platform. This laser cut data is for 2.5mm thick MDF. However, if you want to use a different thickness of MDF, for example, 3mm MDF, please multiply the data by 3/2.5 = 1.2. That way, the whole charkha will be larger, but you will still be able to assemble the mating parts of the MDF pieces well. So please download the Laptop Charkha data, make your own, and enjoy spinning.