Schedule:
18:30 GOSH Open Floor:  project showcase and art/science exhibition
19:30 GOSH Talks: Introduction of GOSH and key project presentations
21:00 GOSHnnNight: Performances and music
活动日程:
18:30 对公众开放,项目展示及艺术/科学项目展
19:30 演讲:介绍开放科学硬件大会以及亮点项目展示
21:00 音乐&表演
The Gathering for Open Science Hardware (GOSH) is a diverse, global community working to enhance the sharing of open, scientific technologies. And the GOSH community will gather annually, to meet, discuss and explore new possibilities of achieving the goal of "making open science hardware ubiquitous by 2025".
开放科学硬件大会(GOSH)是一个多元化的全球社区,致力于加强开放科学技术的共享。每年GOSH都会举办一此年会,社区成员聚在一起,一起交流、沟通并探索新的的可能,以实现GOSH的愿景 — 到2025年让开放科学硬件无处不在。

And GOSH 2018 is coming to Shenzhen this October, hosted at Tsinghua Campus, Xili, Nanshan. This is the third annual meeting of GOSH, and previously it was at Pontificia Universidad Católica de Chile in Santiago, Chile and at Ideasquare, CERN in Geneva, Switzerland.
今年GOSH 2018的年会来深圳啦!本届年会将在清华大学深圳研究生院(深圳南山西丽大学城)举办。这是GOSH的第三届年会,之前两届分别在智利圣地亚哥的智利天主教大学和瑞士日内瓦的CERN欧洲核子研究组织举行。
GOSH 2017 开放科学硬件2017年会
This year at GOSH 2018, there will be more than 100 GOSHers from more than 30 countries worldwide to participate. They are active global thought leaders, developers, researchers, community convenors and other actors who can expand the reach of Open Science Hardware within academic research, citizen science, and education. The theme of this year's GOSH annual meeting is "scaling hardware, growing community", consisting of a series of themed discussion groups, practical workshops, and trips to local Shenzhen businesses.
今年将由来自30多个国家的100多名GOSH社区成员集聚深圳,他们是最活跃的全球思想领袖、开发者、研究人员、社区召集人和其他参与者,他们在学术研究,公民科学和教育等领域扩大开放科学硬件的范围。2018年GOSH年会的主题是"扩展硬件、发展社区",整个活动将有一系列的主题讨论、工作坊以及实践/参访等不同环节。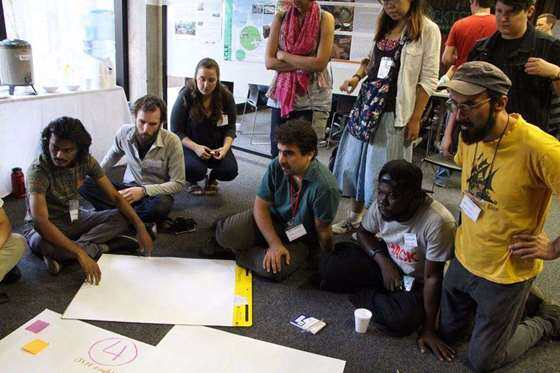 unconferencing and discussions @GOSH 开放科学硬件大会的主题讨论
If you missed the chance to apply for participating in GOSH 2018, no worries. Welcome to join the GOSH Public Event at Chaihuo x.factory, in the evening of October 12th, 2018. Mark your calendar!
GOSH2018年会的报名通道已经关闭了,如果您没能报上名参与此次为期4天的年会,那就来参加我们在10月12日晚上在柴火造物中心举行的GOSH公众活动吧!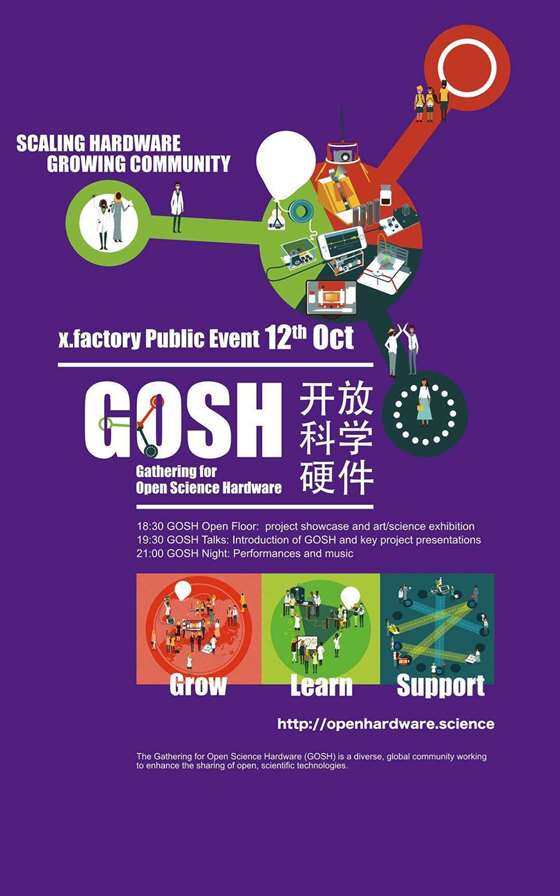 During the GOSH public event, you'll be able to:
– Learn about Gathering for Open Science Hardware from the organizers
– Learn about how you can participate and collaborate with the community
– See cool projects that used open hardware in scientific research
– Meet a diversity of people, like-minded and not-so-like-minded people
– Mingle with the community
Of course, there will be drinks and snacks!  😀
在此次活动上,你将收获:
– 开源科学硬件大会组织者对该活动和社区的分享
– 了解您如果参与进来并与社区协作
– 看到一些酷炫的项目,了解开放科学硬件在科研领域的应用
– 认识社区里多元文化和背景的人
– 与社区交流、建立联系
当然,在这样的活动上,怎么能少得了啤酒呢~ 😉
Looking forward to meeting you all at the GOSH Public Event on October 12th in x.factory!
10月12日晚GOSH公众活动,坐标柴火造物中心,等你来,不见不散哦~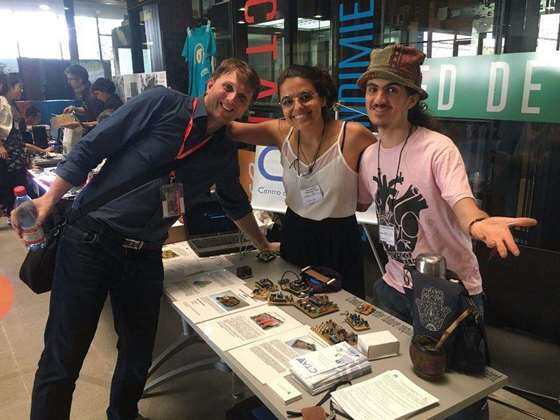 ​
GOSH project showcase 开放科学硬件项目展示
Learn more about GOSH:
想要了解开放科学硬件大会的信息,小编给您附上网站和论坛链接
Website 网站: http://openhardware.science/​
Forum 论坛: https://forum.openhardware.science/
Event Info 活动详情
Time: 18:30 – 22:30, October 12(Friday), 2018  
Place: Chaihuo x.factory (B608, Design Commune, Dashi 2nd Road, Nanshan District, Shenzhen)  
Sign up: Please click
this link
to sign up on Eventbrite.
时间:2018年10月12日(周五)18:30 – 22:30  
地点:柴火造物中心(南山区打石二路万科云设计公社B608) 
When you arrive at the Design Commune, please follow this map to walk to x.factory.
您到了万科云设计公社之后请按照这个地图走到柴火造物中心。