Lying between the old metropolis of Guangzhou and the Silicon Valley of hardware Shenzhen is a place known as 'the world's factory' – Dongguan. With the information technology as its pillar industry, Dongguan has witnessed a successful transformation from manufacturing to smart manufacturing over the past 30 years.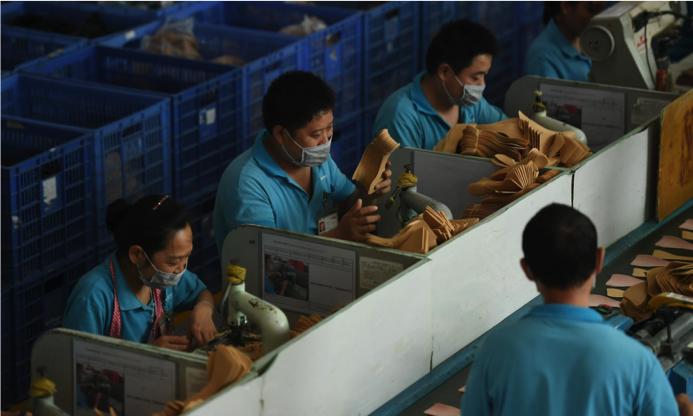 Workers at Dongguan's Huajian shoe factory; Photo credit: The Guardian
Chaihuo (the 1st maker space in Shenzhen, created by Seeed) unveiled its upgraded space x.factory last year, with a vision of connecting maker pros with the industry. And now we are launching a new x.factory based in Dongguan with the aims to make Dongguan's manufacturing resources more accessible for global makers. Would you like a sneak peek of x.factory in Dongguan and visit one of the fully automatic factories in Dongguan? If so, join our tour!
During the tour, you will be able to take part in a forum about smart manufacturing, obtaining information about how smart manufacturing is evolving in Dongguan; get a close look at a current construction project by Vanke (one of the biggest real-estate companies in China), and visit a fully automatic factory.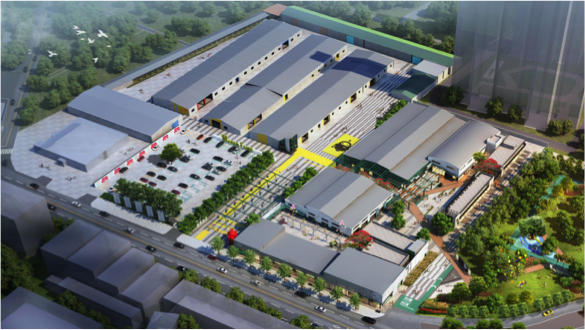 Dongguan x.factory Rendering
---
Here is the information of the tour:
Dates

: October 15th, 2018 (Mon.)

Places

: Dongguan City (travel from Shenzhen)
Initial Schedule:
7:45                      Meeting point at Window of the World Metro Station B Exit, Shenzhen , travel to Dongguan by coach
09:30 – 10:00                     Forum registration
10:00 – 11:00                      Smart Manufacturing Forum at Vanke '1835 Creative Community'
11:00 – 11:30                      Travel to Vanke 'Star of Dongjiang'
11:30 – 12:30                      Visit Vanke 'Star of Dongjiang' construction site
12:30 – 13:30                      Lunch Party (At Dongguan x.factory)
13:30 – 14:00                      Travel to Janus Dongguan Precision Components Company Limited
14:00 – 14:45                      Visit Janus Dongguan Precision fully automatic factory
14:45 – 15:00                      Photographs & End of tour
15:00                      Return back to Shenzhen by coach
A robotic arm is used at an assembly line in a factory in Dongguan; Photo credit: Global Times
To ensure you'll have a pleasant trip to Dongguan and enjoy the tour as much as we expect, we'll only open 20 spots for the tour. As the Dongguan x.factory is a follow-up event of Maker Faire Shenzhen, the exhibitors/workshop hots/Forum speakrs of MFSZ 2018 will have the priority to participate!
If you would like to join the tour, please fill in the following form to apply for a spot. We will let you know whether you'd be able to join the tour ASAP via email.