As time goes by, Maker Faire Shenzhen has gone through 11 years. Since its launch in 2012, surprisingly, we have changed eight venues in total, from creative parks to university campuses. On the one hand, this means that our event has been expanding year by year, but on the other hand, we have to start from scratch and coordinate with various venue partners every year, which is quite stressful.

You might still remeber that, in 2019, we partnered with Vanke Design Commune and present MFSZ19 at this "maze park". We were fortunate enough to meet a partner who made us determined to break the tradition of "changing venues every year". In 2021, we planned to launch the MFSZ21 event at the Design Commune, but it got cancelled due to the pandemic. This year, we want to invite you to join us on this journey as we gather again at the Design Commune in November!
Vanke Cloud City Design Commune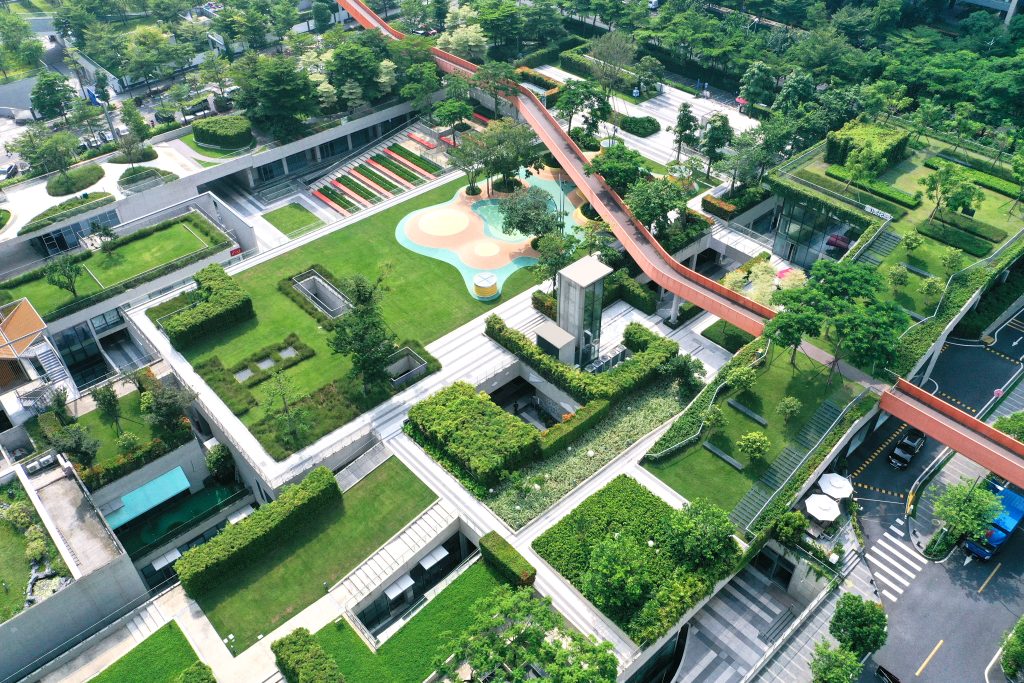 Vanke Cloud City Design Commune (hereinafter referred to as Design Commune) is located at the northern green corridor of Vanke Cloud City. It is positioned as a design cluster, serving as the creation unit for a provincial-level cultural and creative industry demonstration park in Guangdong Province.

The four major blocks of the design commune were designed by more than 10 top architects in the industry. The overall spatial experience is unique. By interweaving multiple horizontal planes, the entire park maintains relative independence and a quiet atmosphere, while also integrating with greenery to create a low-density, open courtyard-style, aerobic office space.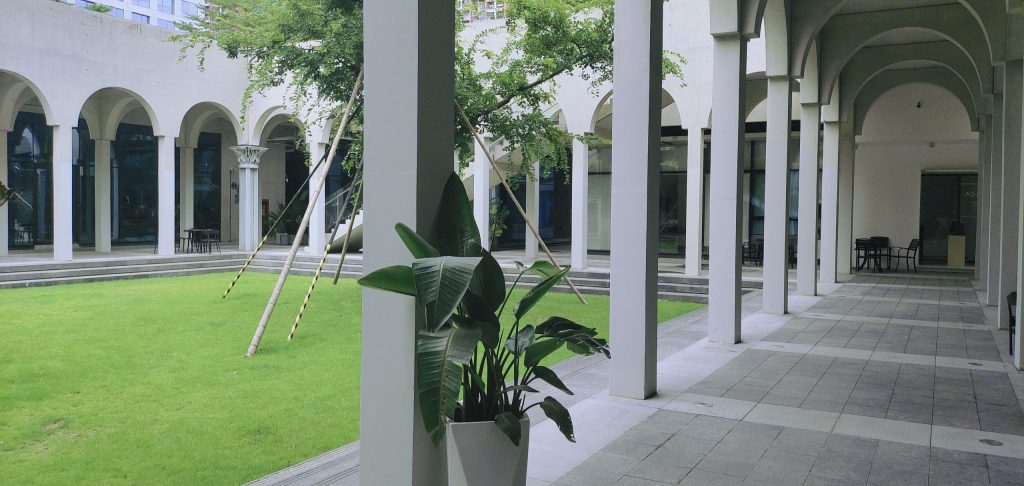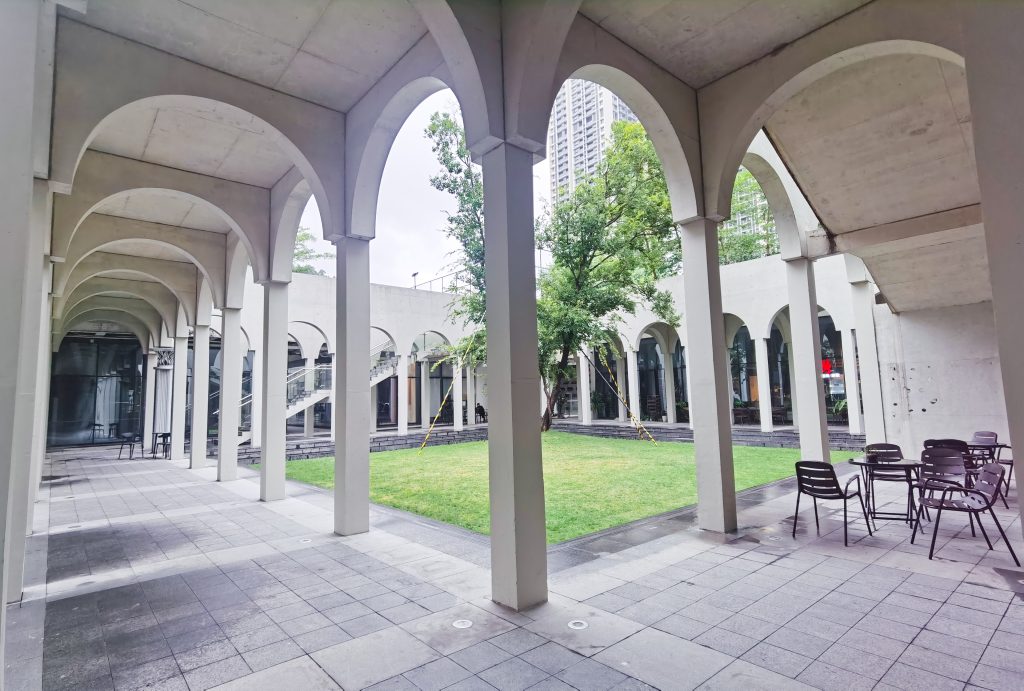 Design Commune is committed to overturning the existing industry chain with a new model. While promoting industry restructuring and reshaping rules, it designs the future. With industrial clusters as its development strategy, it reconstructs a complete design industry, where enterprises can gather to realize equality, mutual assistance and growth, building a forward-looking highland for "design clusters".

After several years of operation, the Design Commune is not just a design cluster, but has also reconstructed a complete design ecosystem that forms an industry foundation linking consumer design, space design, product design, spatial experience, and media in multiple dimensions. In 2019, the Design Commune was selected as a "municipal-level cultural and creative industry park" in Shenzhen.
As the organizer of the event, we put a lot of effort into finding the right venue. Not only do we need to ensure that the venue is suitable, but we also hope that it aligns with our values, which allows the maker community to have more cross-border communication and collaborations with the local communities.

In early 2017, Chaihuo Maker Space settled in the Design Commune. We hope to leverage the influence of Maker Faire to strengthen the collaborations between makers and the community in the Design Commune. Moreover, its operating concept of "aggregating the upstream and downstream of the design industry and promoting industry restructuring" coincides with our efforts to establish an international innovation platform for in-depth service industry upgrades.

With MFSZ19 successfully held in the Design Commnue, it become a natural thought to keep it at the same venue as it was last time. We hope that this year's collaboration will further deepen the connection between the maker community and the local ecosystem.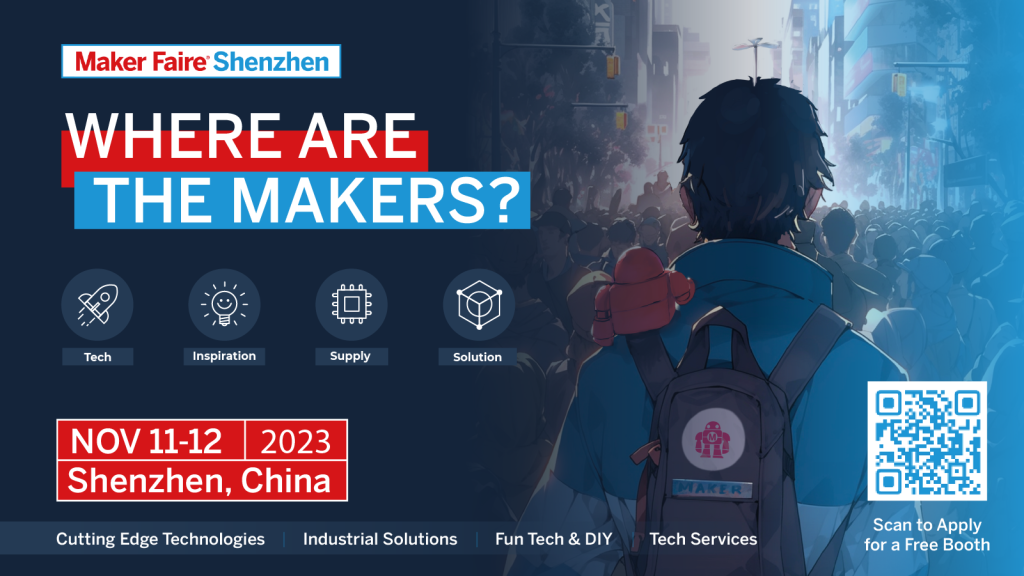 Maker Faire Shenzhen 2023
November 11-12, 2023 (Weekend)
Vanke Design Commune
We are now calling for Makers of Solutions! If you want to showcase your innovative ideas and the impact they have on industry innovation, meet like-minded makers, and explore the specific applications of cutting-edge technologies in various industries at one of the largest maker innovation events in the world, we invite you to sign up by scanning the QR code below or clicking here. We look forward to seeing you there and sharing your journey of continuous innovation!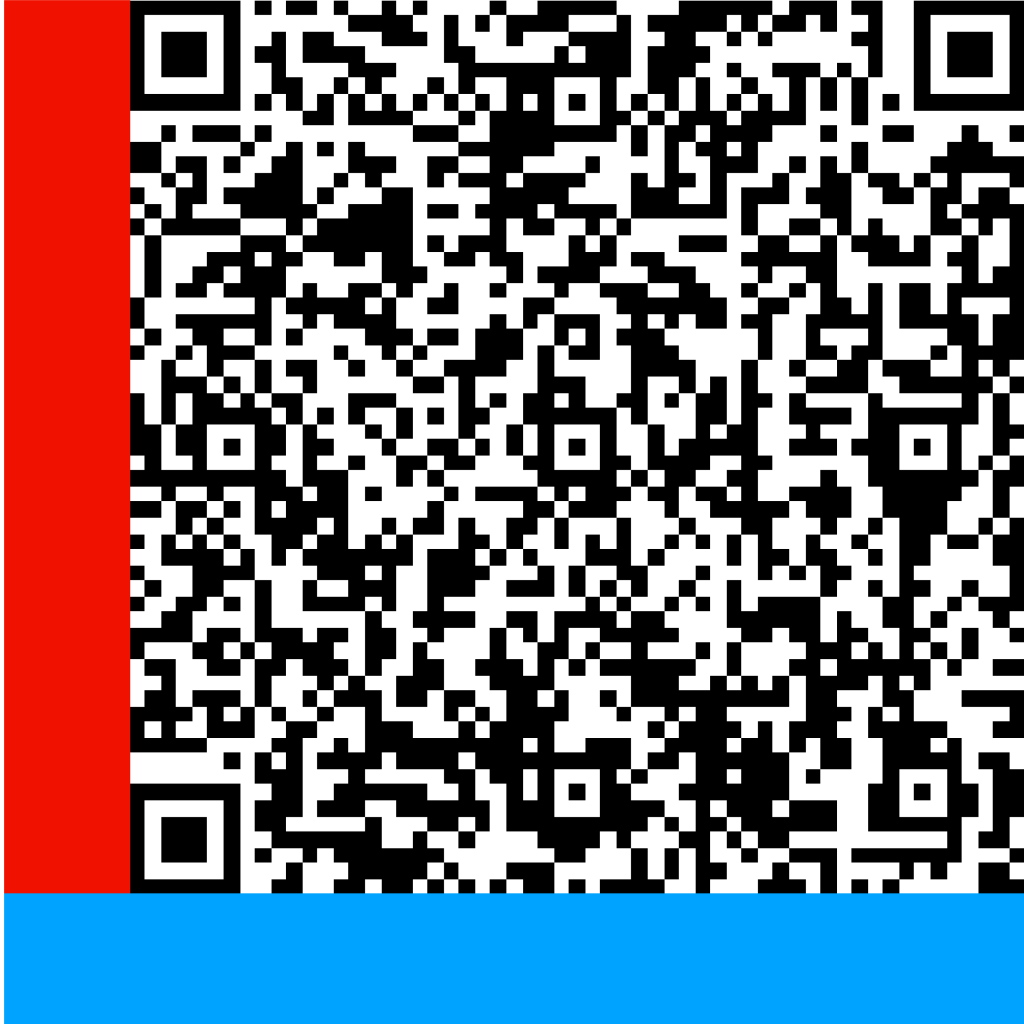 Call for Makers of Solution
Scan to Register
Registration Period: June 27th, 2023 – September 30th, 2023