MAKER TEAM:Han Ran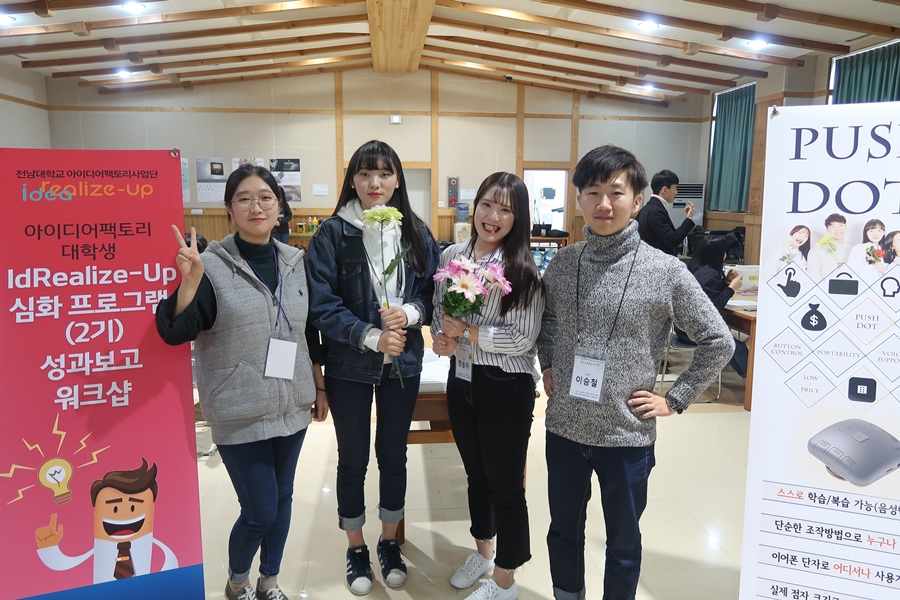 We Han Ran is made of three engineers and a designer, who majored in computer science, a chemical engineer, and polymer engineer. In order to solve various social problems, the student from various majors gathered and formed a team Han Ran.
The Han Ran is kind of the Orchid that blooms in the coldest winter in Korea. The Han Ran overcome the situation even the freezing circumstances and enlighten the flower. because of this reason, The Han Ran is also a symbol of hope for someone. Like the Han Ran, we'll do our best to give our warm hands for the people who are in the challenge.
PROJECT:Push Dot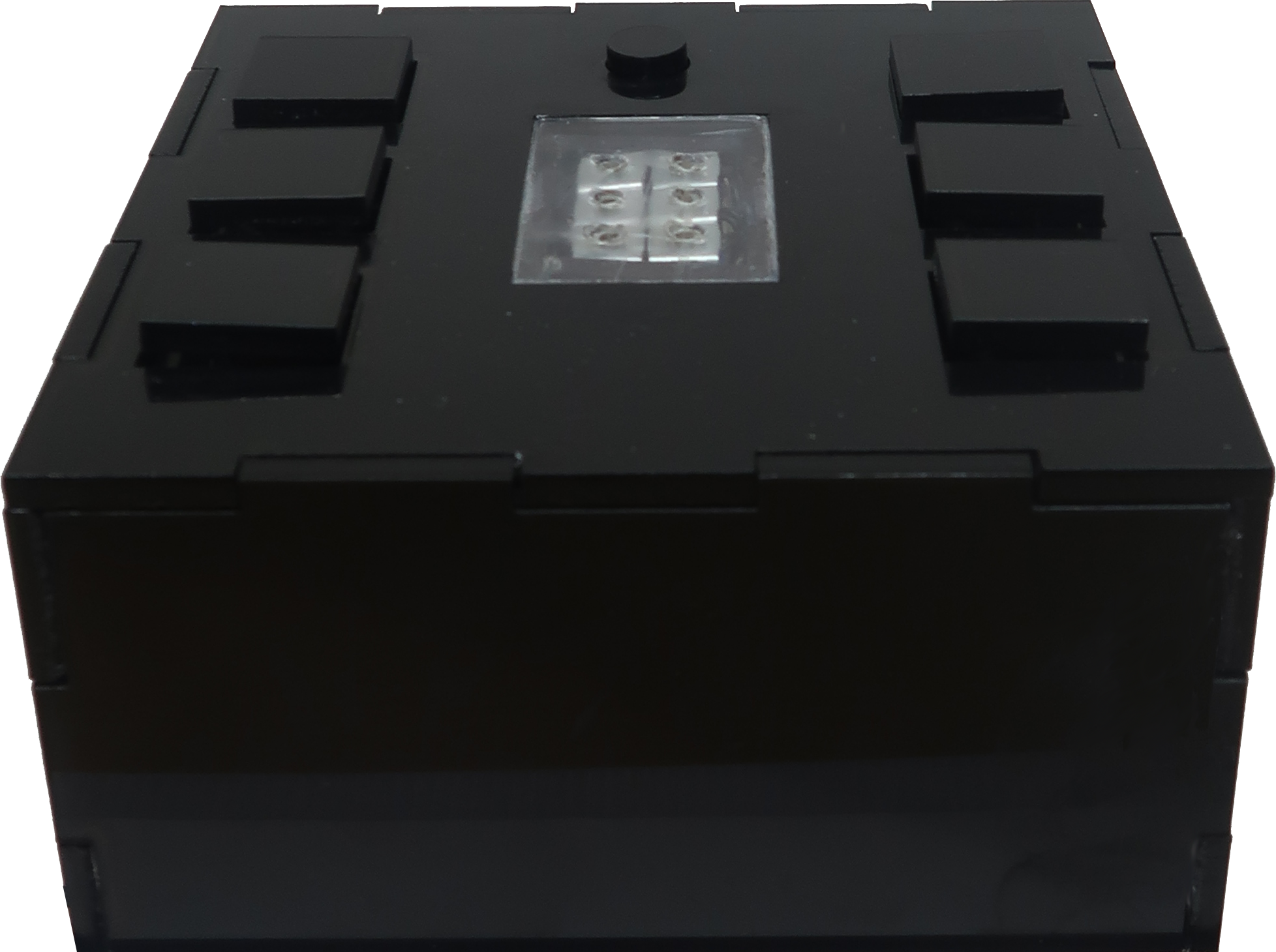 The Push Dot is braille education aids for visually handicapped people. By using this product the handicapped could be learned the braille without any others help. Accordingly, the population who can read the braille would be increased using it. As a result, we hope we could make the world a little warmer.
MAKER TEAM:Mijeong
Our team first met at Chonnam University cvca club. Our team members completed their education on creativity improvement, and after setting their own positions, they formed a team with the same goal. We are composed of designer Jean Johann and designer Ji Won Park, Lee Yeebin and Kim Eun Chae who are planners allowable team leader and developer.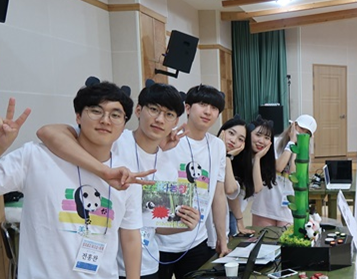 PROJECT: Bamboo Panda
This is the game that pandas compete for climbing bamboo, and used a very popular animal (panda) in China.
As we prepare for the Shenzhen Maker Fair in China, we have combined items that are popular in China, the Panda, and games that many people can easily enjoy.
The name of the amateur is the bamboo panda, and I made the idea that the panda is climbing the tree.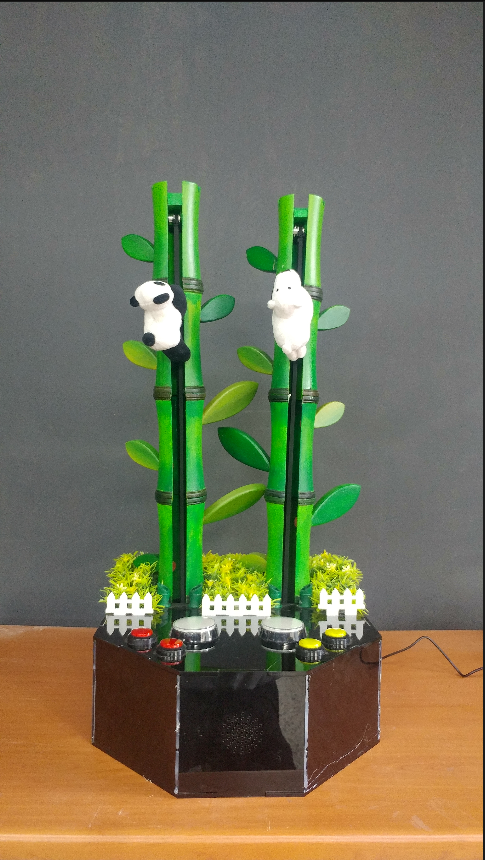 MAKER TEAM: Civil war
We are working under the name of 'Miracle'. To choose this team name, we used literally meaning of english miracle and the syllables of korean Miracle. First syllable of miracle is 'Mi' which has meaning of beautiful. So, we decide to do 'Make Beautiful Miracle' with this team name. We have four members; one planner, two developer and one designer. Firstly, planner;Carter is the key person in our team, he does lead team with outstanding planning and are qualified to cover each parts assignment. Always make team members smile and feel refreshed. Next, developers;Seungchul&Kyuhak who are indispensables for the Miracle. They devise creative ideas and do make it be possible as well. Lastly, our attractive designer;Juhee is taking charge of giving energy to team members.
To pull out the item 'Play the Aroma', we have had a lot of trials and errors to come up with the ideas. One day, we were gathered at cafe to trace our rejected ideas from our mento. All of us were getting tired and exhausted. A clerk of cafe lighted the fire on the aroma candle. We were gazing at the situation and saw each other. Then, we started to search for market of aroma candle. We found that aroma market is getting spotlight since people are living in severe society and looking for the way to relieve their stress. We have thought aroma candle might be the easy way to deal with peoples require for that. And also found candle is quite reasonable item but make people feel using like fancy and luxury item. Finally we devised LP plate shaped aroma candle with directly heating candle itself. Also added extra functions to control customers emotion to be unruffled such as musin playing, colorful lighting and timer.
People can memorize the time we have used record player blowing dust from record plate, make it clear and put it on the player as we provide different shaped candle packs.
We have plan to do start up this item by upgrading it to be better.
PROJECT: Play the Aroma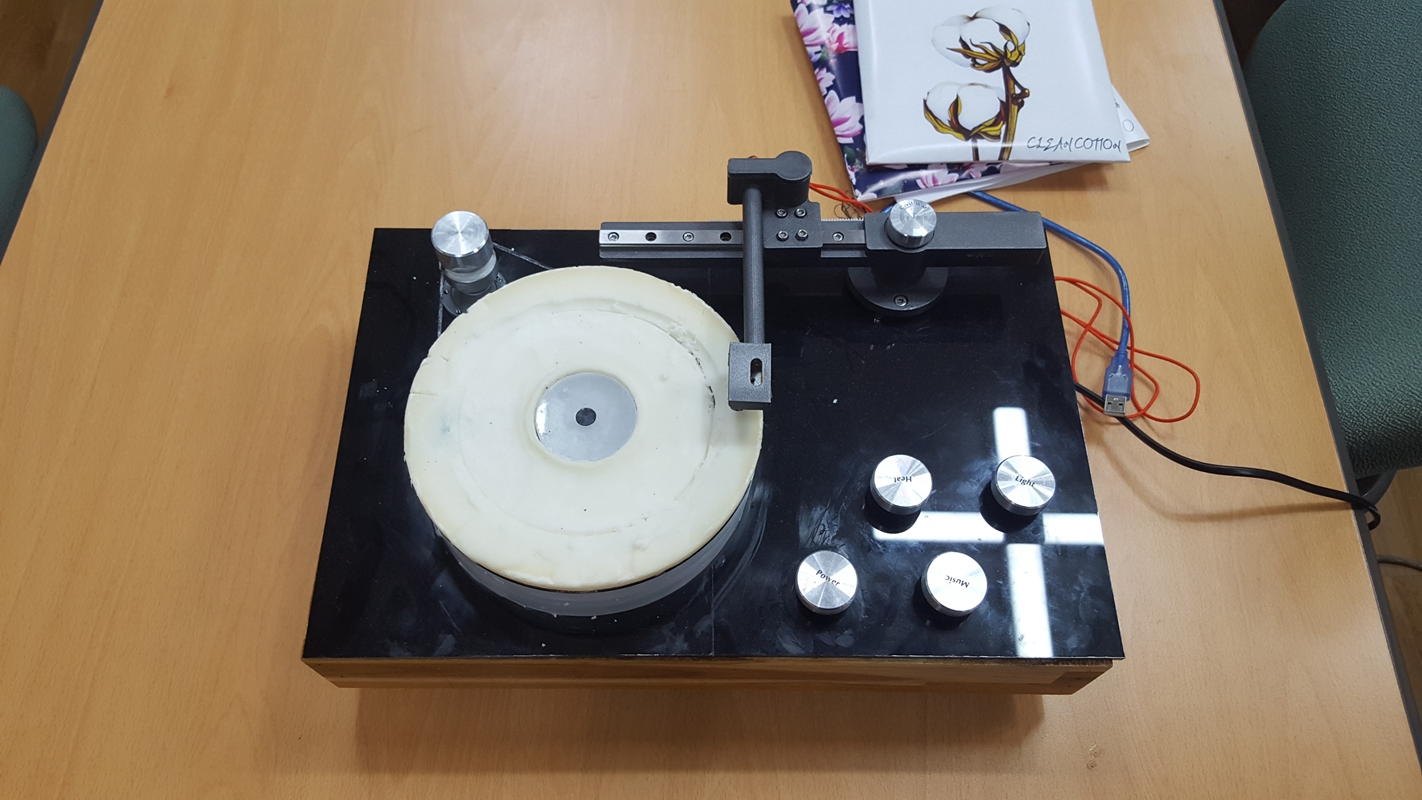 Play the Aroma is an aroma candle which is modeled on record player.
Aroma candle shaped like LP plate spining on the record player.
It is emotional luxury item to which users can adopt a various range of aromas dependent upon their emothions and moods, as well as having extra functions such as musics, colorful lightings and timer