"Where Are The Makers?"
We're excited to highlight what some of our veteran makers have been up to lately. After interviewing these experienced creators, we want to share their inspiring stories with the community.
These makers are like old friends who have watched Maker Faire Shenzhen grow over the years. How have they continued believing in their ideas? How are they using their creativity to make things that help industries innovate? We hope their stories provide some cool ideas and motivation.
Today, let's meet the talented maker Takasu. He's been eagerly awaiting Maker Faire Shenzhen 2023 and decided to write us a letter detailing his journey over the past few years.
Hey there, fellow makers! Today, I want to share with you my personal journey as a Japanese maker and open hardware enthusiast. My name is Takasu, and over the past ten years, I've been fortunate enough to participate in more than 140 maker events, making me one of the most experienced individuals in this exciting field. But what truly transformed my life was the decision to move to Shenzhen in 2018, where I have become a proud Shenzhenees.

One of the most remarkable aspects of my maker journey has been the co-founding of the Nico-Tech Shenzhen community with Jerald Fu. Comprised of tech enthusiasts from Japan and various other countries, we've built a community of over three thousand members on Facebook. Our journey began in 2014 at the Maker Faire Shenzhen, where I had the privilege of being a speaker representing our art collective. You can still find my talk on YouTube and read articles about that remarkable experience.

During the Maker Faire Shenzhen, I was captivated by the energy and innovation emanating from the city's thriving maker industry. This led me to join the organizing team for the Maker Faire Shenzhen 2015, where I had the honor of inviting numerous brilliant makers from Japan and around the world to showcase their creations. Moreover, I organized an unforgettable event, the Japanese Otaku Style geek dance party known as AKIPARTY, right in front of the Tencent Headquarters at the A8 Music Hall.

Fast forward nine years, and Japanese makers have become an integral part of the Maker Faire Shenzhen. Year after year, our presence has grown exponentially, with more than 30 booths and over 100 participants representing the Japanese maker community. We have forged deep connections, shared knowledge, and celebrated our shared love for making. And let's not forget the legendary beer party at Baishizhou, where we gather to toast to Shenzhen and the enduring spirit of making.

My love for Shenzhen extends beyond the maker events and parties. I have delved into researching hardware innovation in Shenzhen alongside esteemed friends like Bunnie Huang. Together, we explore the vast world of open-source hardware, immersing ourselves in the Shenzhen hardware ecosystem. This journey has led me to switch my career path from the art collective to joining Switch Science, an open-source hardware company. Now, I have the privilege of supporting Shenzhen-based hardware companies such as M5Stack, Elephant Robotics, and the renowned Seeed. Through these experiences, I've discovered not just a job but a true lifework, all rooted in the magic of Maker Faire.

Reflecting on the past ten years, I've come to realize that my story mirrors the very essence of Maker Faire Shenzhen itself. It's a testament to the transformative power of the maker movement, capable of reshaping one's professional career and entire life. But beyond that, it exemplifies the diversity and openness of the Shenzhen maker community. We come from different backgrounds, cultures, and areas of expertise, yet we come together to celebrate our shared love for making and innovation.

And now, as the anticipation builds, we Japanese makers eagerly await the upcoming Maker Faire Shenzhen 2023. We invite each and every one of you to join us, engage in lively conversations, share your stories, and, of course, raise a glass of beer with us. Let's relive the magic, forge new connections, and celebrate the vibrant spirit of the Shenzhen maker community.

So mark your calendars, fellow makers! The countdown to the next chapter of Maker Faire Shenzhen has begun. Together, let's continue to embrace the maker spirit, nurture diversity, and make Shenzhen a hub of creativity and innovation.

See you at Maker Faire Shenzhen 2023!

Cheers,

Takasu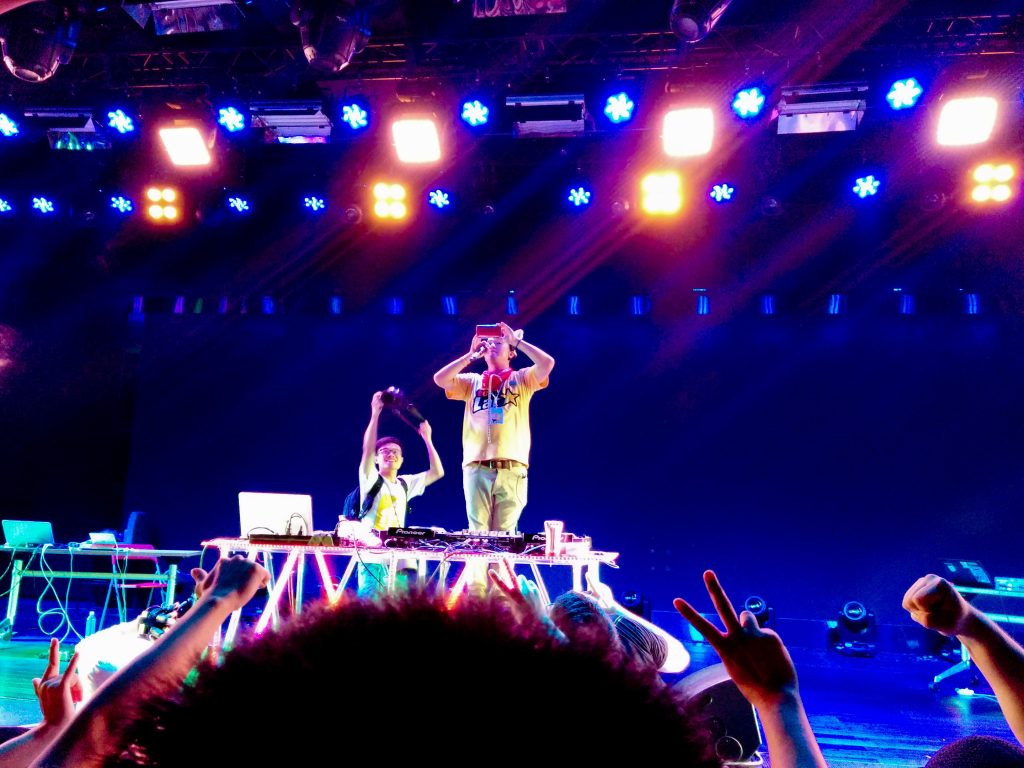 Thanks for Takasu's engaging stories. Would you like to experience the vibrant maker community and ignite your next solution or project idea? Join us at the Maker Faire Shenzhen on November 11-12 to connect with fellow makers and innovators. Our event offers an inspiring atmosphere to spark your creativity. We hope to see you there!
If you are interested in sharing your story of Maker Faire Shenzhen with us, welcome contact us: info@chaihuo.org