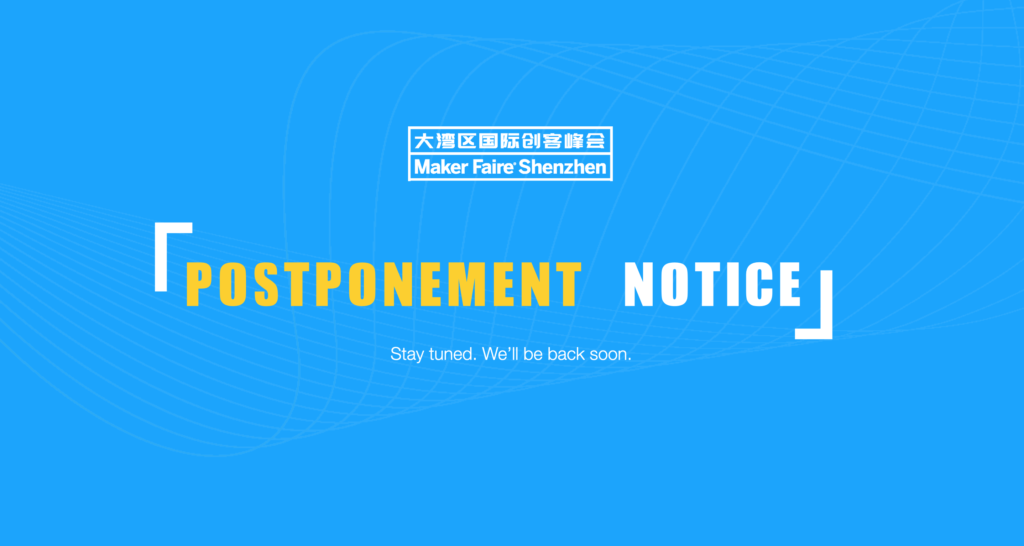 Hey community,
This is an urgent update that might take you by surprise. It did to us the whole organizing team since all went well until this morning.
We've just made the toughest decision earlier today to officially postpone indefinitely our Maker Faire Shenzhen 2021 which was scheduled on November 20-21. We are sending our sincere apologies for all the any inconvenience caused.
Due to the increasing reported cases of the COVID-19 pandemic recently here in China, it's getting harder to gain authorization for organizing huge events onsite. And as the health and safety of all audience, speakers and exhibitors is of the utmost importance, we believe this is the right decision to make.
We are now closely monitoring the situation and working diligently to secure a new date for the event. We will provide updates and information as we move to reschedule and you will be the first to know when we have a new date confirmed.
Please feel free to reach out to us at info[at]chaihuo.org with any questions or concerns you may have regarding the postponement of this event.
We need physical gatherings like Maker Faire Shenzhen than ever, especially during this COVID-19 times. We are looking forward to seeing you all onsite very soon in Shenzhen. Thank you.
Lily and Team Maker Faire Shenzhen
November 10, 2021