Project Maker (s): Yukio SHINODA
Country/Area: Japan
Links to the Maker:   Website
Maker Bio:
Product designer. Using digital fabrication technology, I am conducting support activities under the name of "Teaching Materials Self-Making Club"(教材自作部) with the aim of enabling students with diverse personalities to make teaching materials and teaching tools more suitable for them.
---
Project Name: Air-Bubble Clock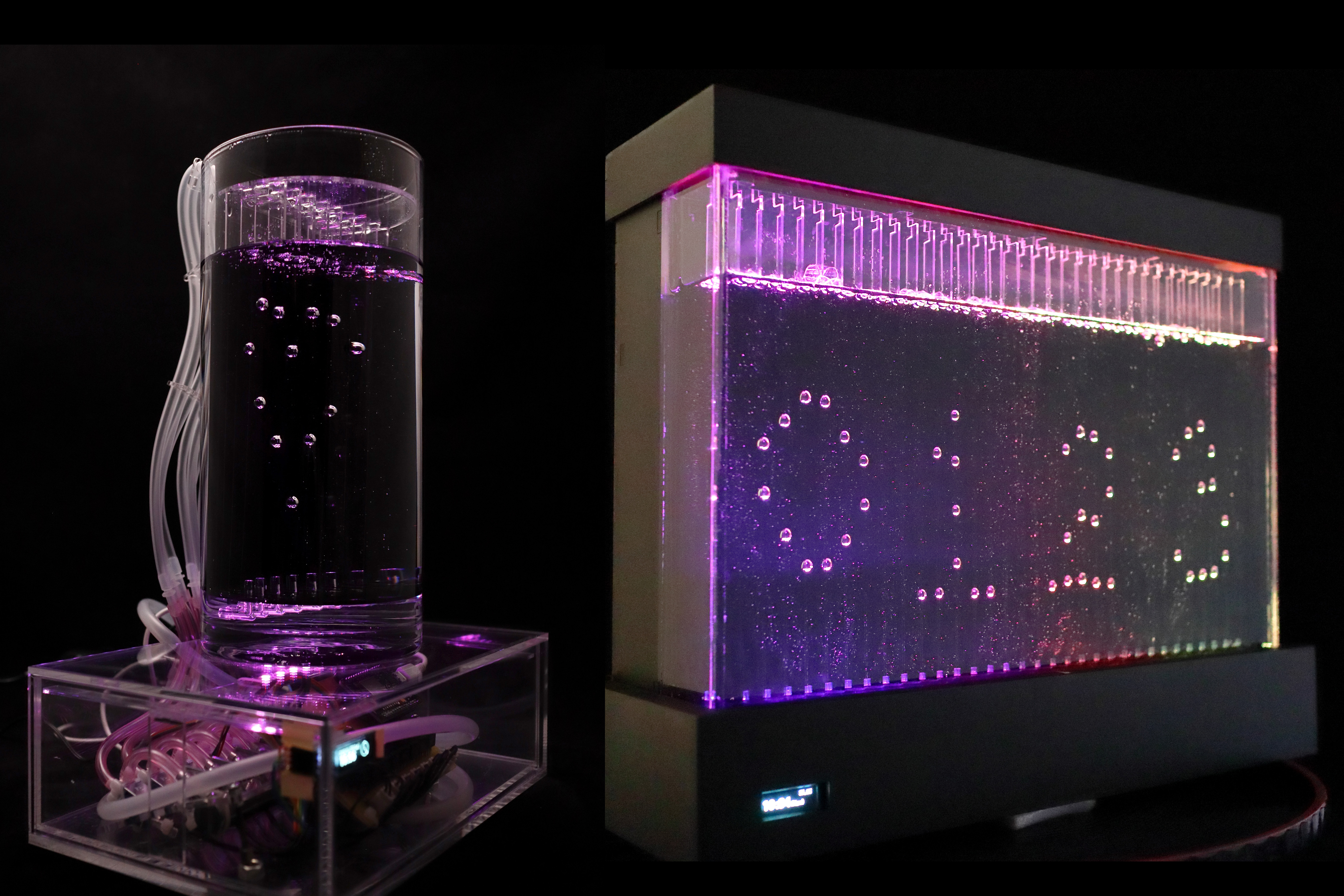 Project Introduction: "Air-Bubble Clock" displays information with sparkling bubbles rising in the liquid. Unlike traditional digital displays, the slowly rising bubbles create a relaxed atmosphere with uncontrollable fluctuations and brilliance.
More about the project on Youtube.