Year 2018 marks the 40th anniversary of China's Reform and Opening-up. This year, the National Mass Entrepreneurship and Innovation Week Shenzhen and the 4th Shenzhen International Maker Week will open on October 9th. Maker Faire Shenzhen as the main venue will  take place on October 12th to 14th at the Sea World Culture and Arts Center. It is hosted by Shenzhen Municipal Government, organized by Chaihuo Maker Space and MakerNet and co-organized by Shenzhen Polytechnic.
Introduced into Shenzhen by Chaihuo Maker Space in 2012, the 3-day Maker Faire Shenzhen 2018 will focus on more practical contents including addressing social issues, improving technological education, and promoting co-making in the city to pay tribute to city development through innovation. As the largest platform for makers exhibition, interaction and communication in China, 2018 Maker Faire Shenzhen will set up numerous exciting activities including maker forum, interactive installations, maker booths and workshops to share the latest maker projects, products and information with the public.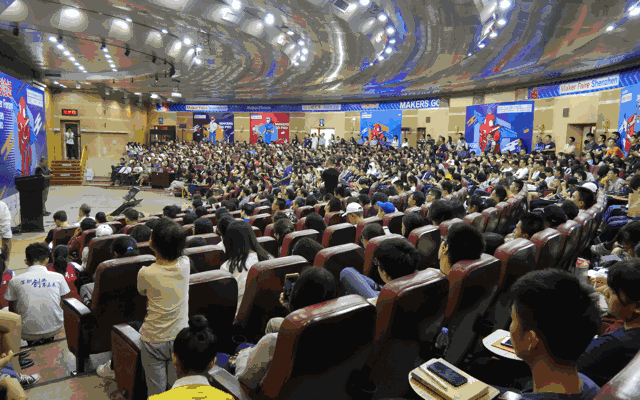 The forum will discuss the  theme "co-making in the city" this year. Guest speakers include Ian Rowen (International Meta-Regional Representative for the Burning Man Project), Carrie Leung (Director of maker education in Shenzhen American International School-Shekou and Project Director of MakeFashion Edu), Andrew Quitmeyer (Organizer of "Hiking the Hacks"), and Lyla Wu (Maker curator specializing in innovative material). They will share and present their co-making experience in global maker community.
Interactive installation is one of the highlights of the event. Tapigami, using masking tape to create artistic installation, enables the public to enjoy the zero-threshold creating process. Touchy, a wearable human camera device, which "turns" a person into a camera, only takes pictures by touching, which reflects the current phenomenon of insufficient interaction between people. Urban Plants, interactive installation that could interact with visitors, reflects the charm of the city by providing people with a different perspective to observe the city and distinct feeling of spatial change.
Maker Booth, as the main part of Maker Faire, is an important activity connecting makers with the pubic and also a platform for maker teams to showcase their creativity, which enables the public to experience the cutting-edge maker projects. This year, exhibitors from 30 countries will present thousands of creative projects. As for Workshop, it will focus on education, fashion technology, music and virtual reality (VR), allowing the participants to unleash their creativity and enjoy the fun of making with hands-on experience.
According to the organizer, with makers from 30 countries participated, 150 creative booths and 20 workshops, Maker Faire Shenzhen 2018 will cover steam education, emerging technology, craft, wearables, IoT,  and technological tools. It will not only demonstrate to the public the achievement of entrepreneurship and innovation, but also bring more vitality to the whole event thus further promote the image Shenzhen as a city for technological innovation.

About

Maker Faire
Maker Faire is the Greatest Show and Tell on Earth—a family-friendly festival of invention, creativity and resourcefulness, and a celebration of the Maker movement. It was created by Maker Media in 2006, and with 12 years' development, Maker Faire has been organized in 48 countries worldwide and it has attracted than 15.8 million participants to Maker Faire globally in 2017.

Maker Faire

Shenzhen
Maker Faire was introduced to Shenzhen as the first mini Maker Faire in China by Chaihuo Maker Culture Communication Co., Ltd in 2012. Maker Exhibits, Forum, Workshop and Performance are the four sections.
In 2014, Shenzhen Mini Maker Faire was upgraded into a Featured faire, making Shenzhen the 7th city in the world to host a Featured Maker Faire with 120+ makers and 38000 visitors participated. It also became the biggest maker event in China.
Maker Faire Shenzhen 2015 was the main venue of Shenzhen International Maker Week. The 3-day event had 230+ maker booths, and 200,000+ visitors.
Maker Faire Shenzhen 2016 had 200+ maker booths, organized the 1st drone combat, with the debut of ZAO TALKS. Under the influence of typhoon, MFSZ2016 attracted 100,000 visitors.
MFSZ chose a campus as its venue for the first time. With the cooperation between Shenzhen Polytechnic and Chaihuo Makers, we've presented a professional maker event, getting praise from Sherry Huss, Vice President of Make Magazine as the event that has best visual design and atmosphere. Maker Faire

Shenzhen 2018
–Date: October 12-14th, 2018
–Venue: Sea World Culture and Arts Center, Shekou, Nanshan District, Shenzhen
–Theme: Co-Making in the City
This year we hope to discuss this concept of "Co-Making" in an updated context of the "City," referring to the physical or thematic spheres in which groups of individuals come together to create with a common goal.
At a time when it feels like our world is becoming strangely polarized, it is important to blur the confines that separate us and focus on the commonalities that encourage collaboration towards shared goals. We believe this spirit has fully manifested in the Maker Movement, and we invite you to share this experience again at Maker Faire Shenzhen 2018.
-Data Sheet
The number of booths:150

The number of workshops:20

The number of participate makers:500+

The countries involved: 30+

(

China, Japan,UK, South Korea, USA, Canada, France……

)
-Highlights
1.Forum
The number of forum speakers:9

Nanyang Technological University, Singapore — Assistant Professor of Geography and Urban Planning

Burning Man Project — International Meta-Regional Representative

Director, Geneva Tsinghua Initiative / University of Geneva

National University of Singapore / Digital Naturalism

Associate Professor,Master Supervisor and Dean of the Department of IoT Engineering, Zhejiang Wanli University

Director of Maker Education, Shenzhen American International School

Co-Founder, SteamHead Non-Profit Group

Director, MakeFashion Edu

 CEO & founder of Neuni Group

Media artist, e-textile designer, material researcher

rchitect, maker, barista

Assistant Professor, East West University, Bangladesh
More information about Forum:
https://www.shenzhenmakerfaire.com/2018/09/28/co-making-in-the-city-2018-maker-faire-shenzhen-forum/#
2.Spotlight of Projects and Performances
1⃣️Tapigami
2⃣️Touchy
3⃣️MakeFashion edu
http://www.makefashion.ca/edu/
4⃣️ioNature
http://thinkcreate.us/portfolio-ionature-wheat.html
5⃣️Airigami
About

National Mass Innovation Entrepreneurship Week
The government of China has been putting many efforts in the supporting maker movement, innovation and entrepreneurship in China since 2015. Organized by Chinese government, the National Mass Innovation Entrepreneurship Week takes place in 7 cities in China, including Shenzhen, Shanghai, Beijing, Xi'an, Chengdu, Shenyang & Wuhan. This year, the main event is in Chengdu. And on Oct 9th, there is an opening ceremony in each city, and a live-streaming across these 7 cities. On Oct 9th, there will be government officers visiting the venue.
Maker Faire Shenzhen 2018 is the main & highlight part of the National Mass Innovation Entrepreneurship Week in Shenzhen.

主办单位
深圳市人民政府
承办单位
柴火创客 / 超常识MakerNet
独家协办单位
深圳职业技术学院
首席展馆支持
海上世界文化艺术中心
2018 深圳制汇节赞助商


2018 深圳制汇节合作机构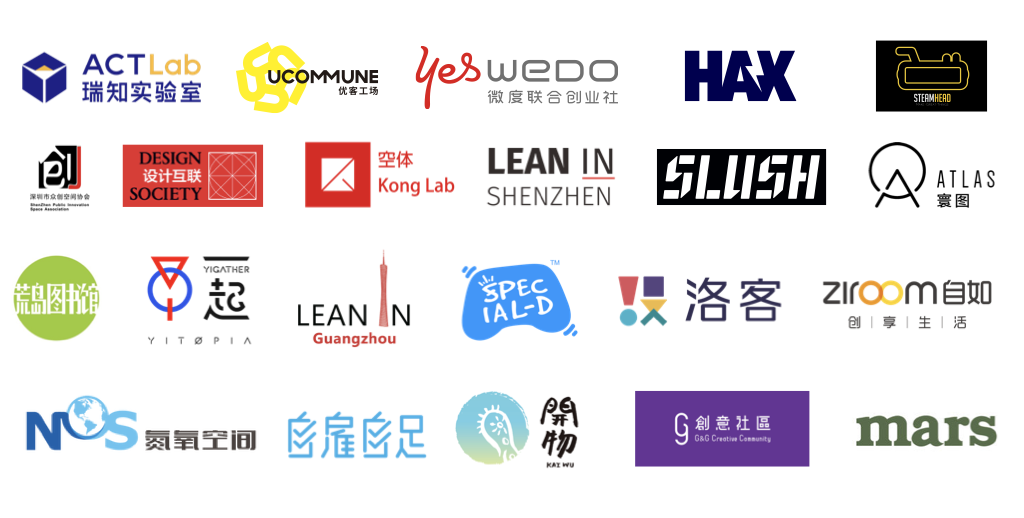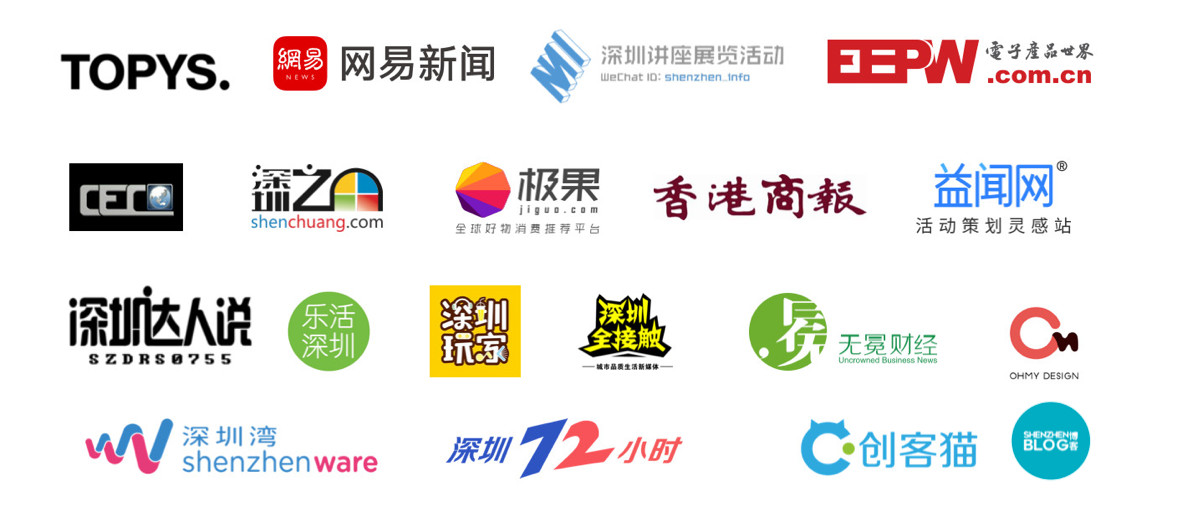 独家报名平台

独家摄影平台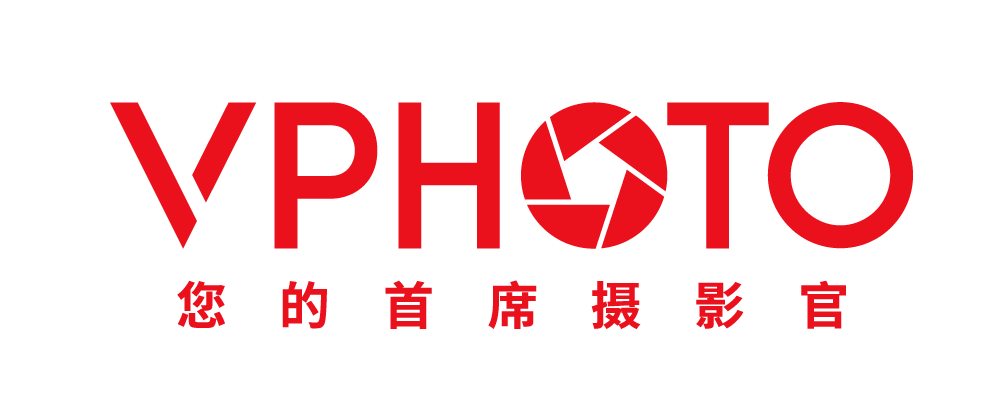 海上世界文化艺术中心,面朝大海一起造!
媒体合作通道:
WeChat:17666562213
E-mail:yunning.zeng@makernet.com