As Shenzhen is so amazing for the great hardware ecosystem, it is barely enough to get a really close look into the city for the only three-day Maker Faire Shenzhen 2017. So we will have High Tour after Maker Faire Shenzhen(fully booked), and apart from that, our friend Takasu will arrange two maker meetups after MFSZ2017 which will two platforms for you to get a closer look into the ecosystem of the city.
(1) Introduce HAX at HAX Office
HAX is most active Hardware startup accelerator in the world. For more info, please refer to its official website: https://hax.co/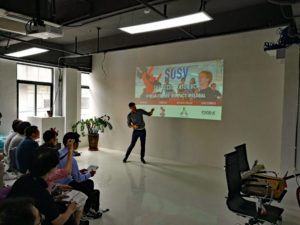 They will talk about HAX and 2017 hardware trend for Maker Faire Shenzhen visitors in HAX Office.
Notice: Office address is not open to public, We start from Huaqiang Road Station, Exit A (華強路駅 A出口) at 13:15PM strict time, I can't do any care for delayed attendee.
Date/Time: 13:15,Nov. 13 (Monday)
Place: Huaqiang Road Station, Exit A (華強路駅 A出口)
APPLY HERE: https://goo.gl/forms/02lNQAhRBR400xM63
(2) Why Shenzhen is amazing? Talk at HuaQiangBei
Event at SEG+Makers SEG 賽格広場 12F. (Office elevator is opposite side)
Talk in English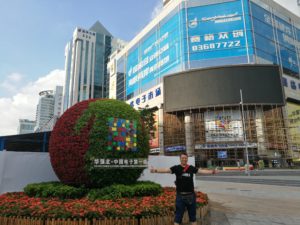 Why Shenzhen is Amazing in Maker movement (TAKASU Masakazu) – 30min
Why Shenzhen is Amazing in Chinese Economy (Asei Ito) – 30min
A life in Shenzhen (M.J Arduino) -30min
TAKASU Masakazu (Friend&Promoter of Maker Faire Shenzhen)
Dr. Asei Ito (Tokyo University, Economic researcher)
M.J Arduino (He runs a shop for Makers at HuaQiangBei for 7 years)
Shenzhen is amazing in Maker Movement, and also Chinese Economy.
This event is talk about that, by two Japanese Shenzhen researcher and one Shenzhen guy.
Slide example

Notice: Office elevator is so difficult to find. 15:15pm somebody picks you up from Huaqiang Road Station Exit A (華強路駅 出口A) We can't care for delayed people.
DATE AND TIME:15:30-18:00,Nov. 13(Monday)
PLACE: SEG Plaza  1002 Huaqiang North Road 12F Seg+Makers Shenzhen Shi, Guangdong Sheng APPLY HERE: https://goo.gl/forms/YuyIGvviCKKYwSYr1