MAKER: Toru Takagaki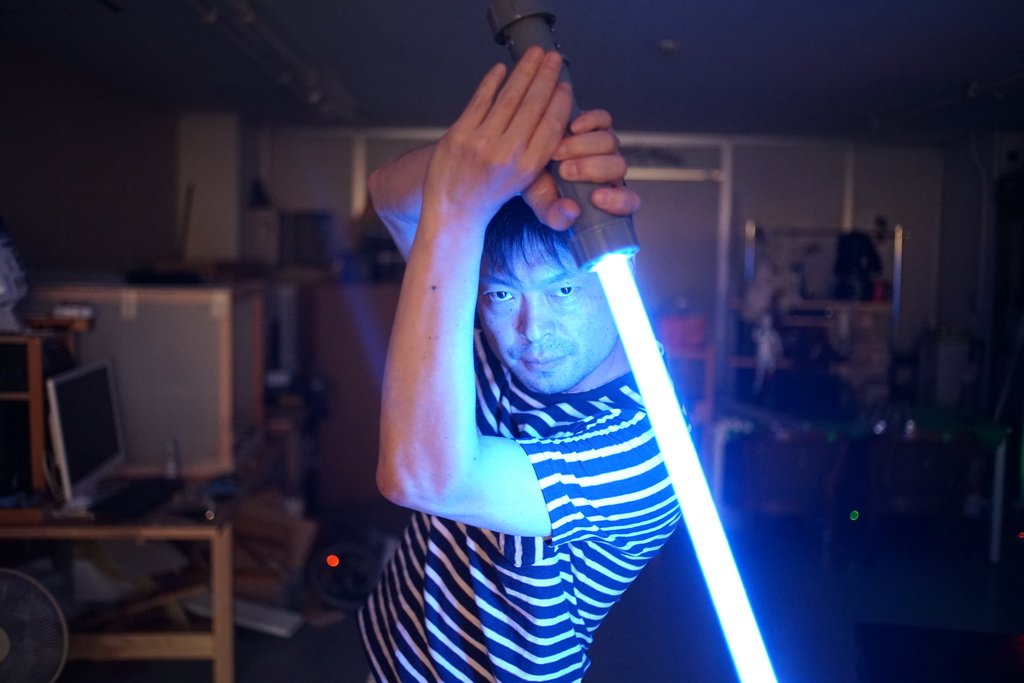 My main business is to design circuits, boards, and firmware.It has been around for about 30 years.Gamma-ray equipment also has a proven record. As an IoT device, a device that records gamma rays at the summit of Mt. Fuji is currently in operation. It is a collaborative project with Kyoto University. About Maker Faire Tokyo.My first MakerFaire Tokyo is 2012.I have exhibited it every year since 2012. 2012 Gamma-ray spectrometer 2013 Gamma-ray spectrometer, Detector for Muon 2014 DIY Lightsaber 1st 2015 DIY Lightsaber 2nd, Jedi Training Device 1st 1 webcam. 2016 DIY Light saber 3rd, Jedi Training Device 2nd stereo cam. 2017 DIY Lightsaber 4th, Jedi Training Device 3rd Kinect. My exhibits of MakerFaireTokyo 2017 were introduced in Make magazine Japan.
PROJECT:
1. Jedi Training Device 
This work is a training device for protecting yourself using a DIY lightsaber. The Kinect sensor recognizes lightsaber by three-dimensional. No effect by light.
2.Body Training Device
This work is a training device for your reflexes and instantaneous judgment. It recognizes Rock, Scissors, and Paper. Green is Paper, Red is Paper, Start is double Scissors.
3.FFT Edison bulb
This work, the Edison bulb shines according to the sound by Fourier transform. Left is bass. Center is the middle. The right is treble.
4. Slow Dance
It is a work that seems to be bird's feathers and plants dancing.
5. DIY full-color lightsaber and Dual Blade lightsaber
I made a full-color lightsaber. Using 160 pieces RGB LEDs(WS2812). Depending on the angle, you can set the color, volume, and brightness. Not only shock sounds, sound effects but also it can play music from microSD in the lightsaber. In addition, this lightsaber is equipped with persistence of vision function.
WEBSITE: http://tacinc.jp/mft/2017-2