Hey all, we've got so many requests for visiting Chaihuo x.factory during Maker Faire Shenzhen 2017 since the venue is located so near to x.factory. And our team really want you to be here looking around to get a closer look at our community, so here comes our Open House Chaihuo x.factory:
各位社区伙伴,近期收到太多关于在Maker Faire Shenzhen 2017前后期间参观柴火造物中心的需求,再加之造物中心跟活动场地深职院离得很近,所以我们会设立一个开放日,让来自海内外的朋友更好地了解我们的社区: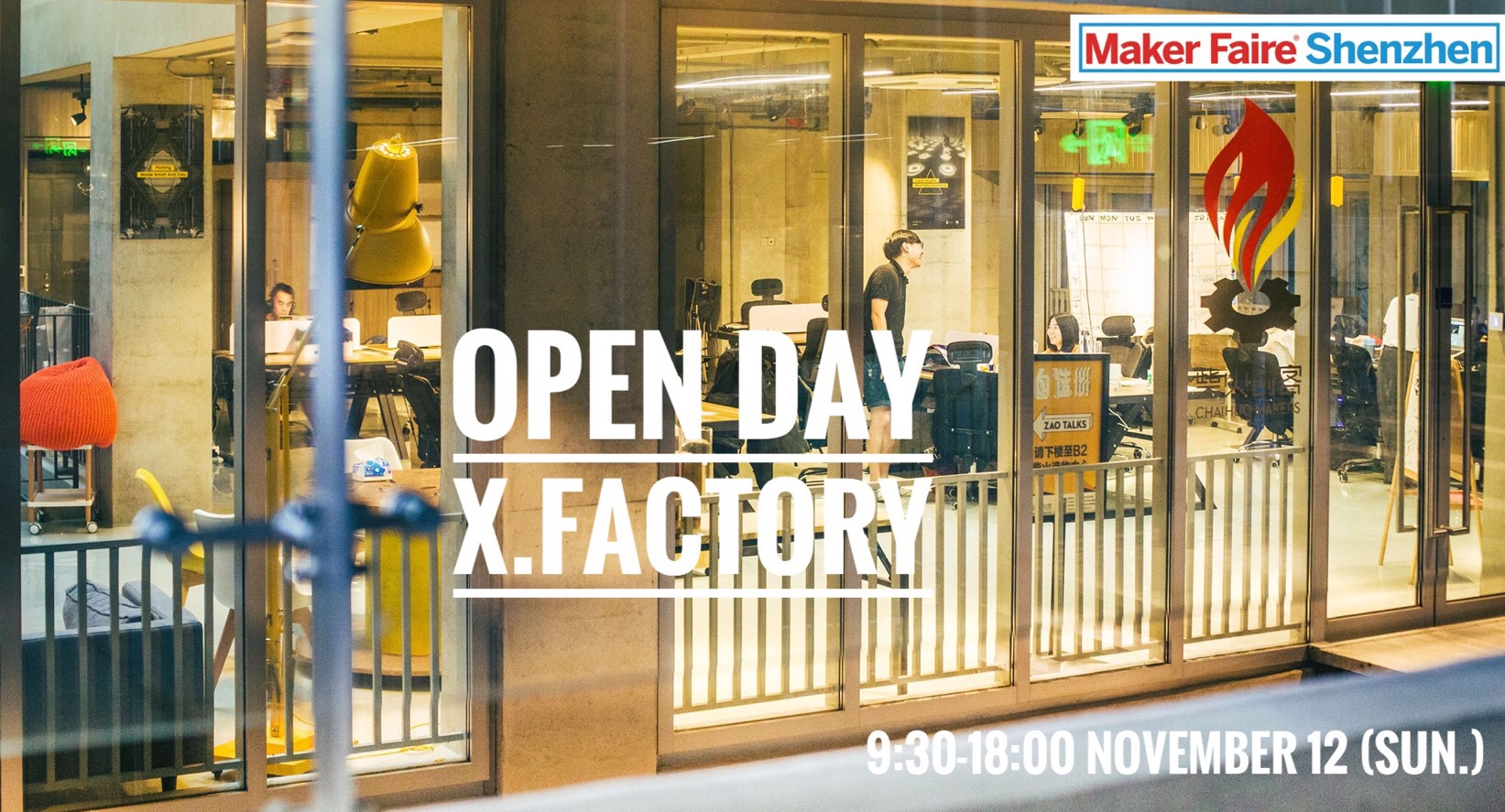 It will take place on November 12 (Sunday)– mark it in your calendar!
柴火造物中心开放日:11月12日(星期日)
During the Open House,we'll arrange 3 tours at x.factory with our team members touring you around and introducing the space.
Tour Hours
#1: 10:30-11:30
#2: 14:30-15:30
#3: 16:00-17:00
开放日期间,我们会有专门的同事在造物中心组织3场空间介绍和讲解答疑,具体时间安排如下:
第一场:10:30-11:30
第二场:14:30-15:30
第三场:16:00-17:00
If you couldn't make it for the tour hours, you could drop by anytime from 9:30 am to 6 pm to take a look at the space by yourself.
如果你没办法参与上述时间的空间介绍,你可以在11月12日当天9:30-18:00期间随时到访空间,自主进行空间参观。
Please register in the following form before you visit us. Thank you!
赶紧填写开放日报名表吧,请务必确认在来访之前填好了开放日报名表哟!
How to get here:
Add.: Chaihuo x.factory, B608, Design Commune, Vanke Cloud City, Dashi 2nd Road, Nanshan District, Shenzhen
Transportation: Exit A, Liuxiandong Metro Station, Line 5, and then walk for 1600 meters
Nearby bus stop: ZTE Appartment East, and then walk for 600 meters