This project is called TimeSquare² and it's a wooden word clock.
It is made by x.factory's member Nikos, and Nikos made this wooden word wall clock at x.factory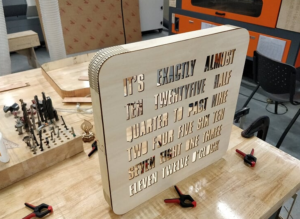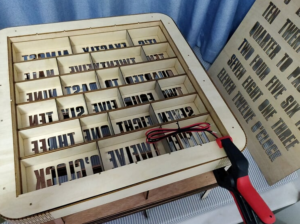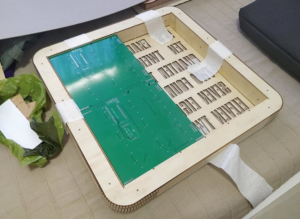 TimeSquare2   can display time in a much more comprehensive way with 36 different indications per hour and a maximum deviation of 2 minutes from the exact time (the actual average deviation is only 72 seconds).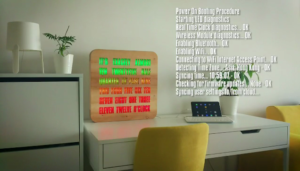 Functions of wooden word wall clock:
Advanced connectivity
Never – ever be forced to set the time again. Displayed time is always correct.
Sleek and smart design
Geek friendly
More languages
Design efficiency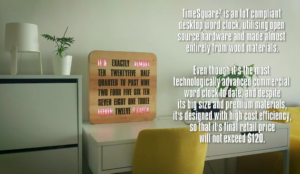 Here are some early prototype photos he took while working at x.factory. You can check these photos here: