MAKER: Winkl Team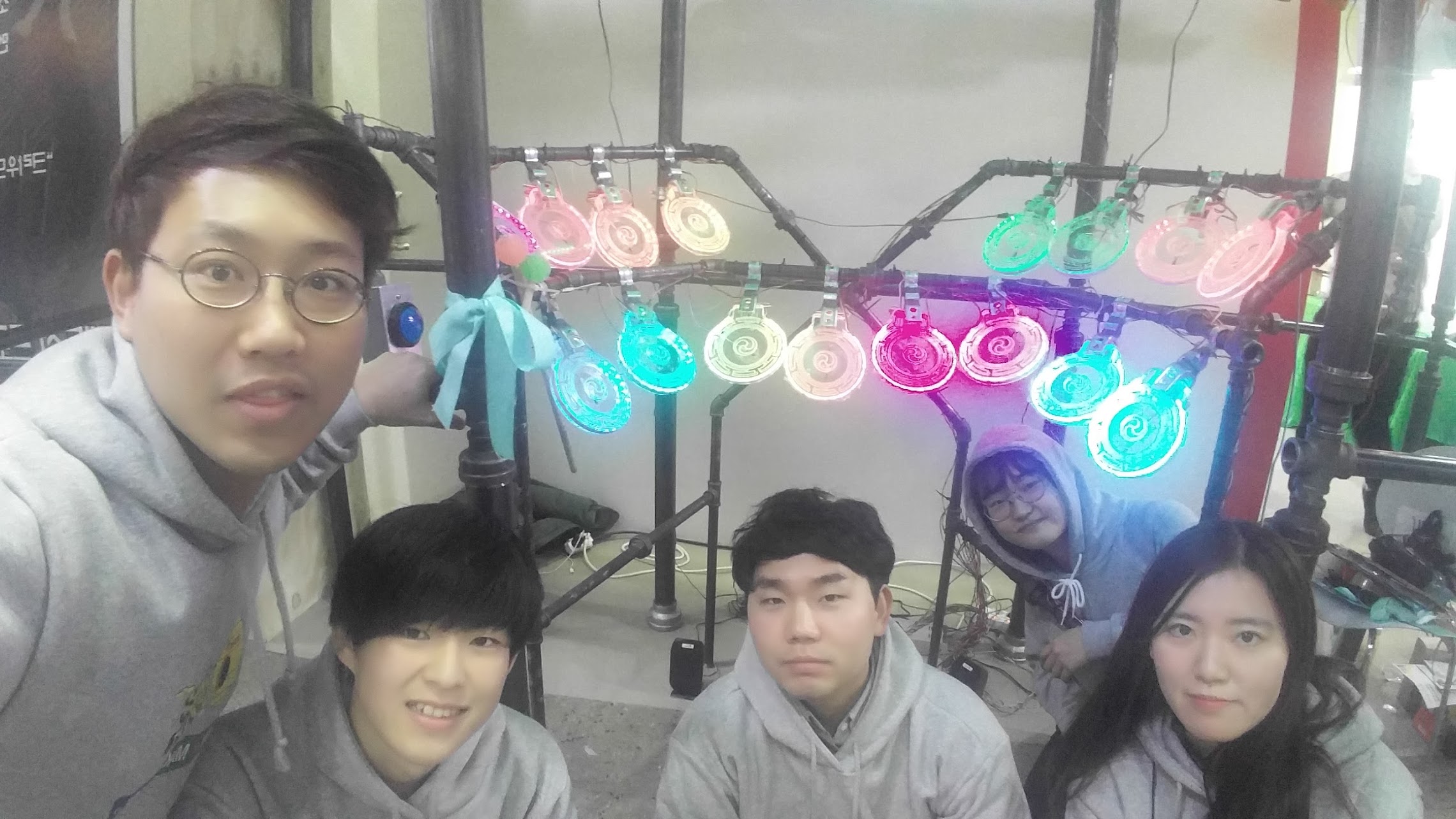 WINKL team met for the first time as they were playing the same team in Shenzhen Makertone. At that time, we made a 'shining glass(wink glass)' using vibration sensors and LEDs and received an excellence award. ('Winkl' is a compound word of wink and glass.) Team members consist of hardware, software, and UX planners. Even though we are in a busy time with our companies and school, and making activities are so fun, we would like to make more fun and meaningful things and share with people.
Sanghyup Lee, UX planner, HW Engineer
Jaehoon Bae, SW Engineer
Inyoung Park, UX designer
Suhyun Lee, HW Engineer
PROJECT: Shining Korean Instrument
We would like to make something that anyone in the world, as well as Koreans, could enjoy and sympathize with. After discussion, we could see that it was a musical instrument. And I would like to tell the story of traditional Korea on that instrument. So we reinterpreted the Korean traditional instrument, 'Pyeongyeong', and made SKI (Shining Korean Instrument) with percussion instrument and sound. (Indeed, Korean traditional instrument, 'Pyeongyeong', was used for national events in the Joseon Dynasty 600 years ago and is a percussion instrument with a sound.
'SKI' is a percussion instrument that strikes a rounded part. It consists of two octaves, so you can play music. Every time you play, the LED will light up and make you more excited. And through the app, you can play while changing three kinds of sounds: piano, bell, synthesizer. Now, enjoy the unique instrument in the world!
WEBSITE: https://www.instagram.com/p/BNi-Qz3hjPi/?taken-by=lsanghyup