MAKER: HIDEO OGURI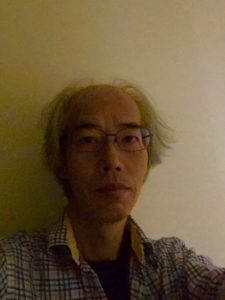 Hideo Oguri, Master of Mechanical Engineering, Shinshu University Japan. Worked at Komatsu Ltd as a design engineer of a Diesel engine. 2015, Founded "HUMAN TECH LAB" which develops the equipment to bring out human ability.
PROJECT: Human-powered tools for off-grid life


"mobile bamboo spinning wheel"
The spinning wheel is used to make cotton string from raw cotton. This is a "folding, mobile and laptop-type spinning wheel" made of bamboo.
You can try cotton spinning at the booth!

"spin dryer"
During the electric power failure, laundry especially drying ( removal of water ) is one of a big issue. This is a small leg-powered dryer for small clothes. ( also, could be an exercise machine )
You can try this at the booth, too!