Project Maker (s):   SmartTronix
Country/Area: India
Links to the Maker:   
Maker Bio: I'm Student
---
Project Name: How to Make Powerfull Laser Engraver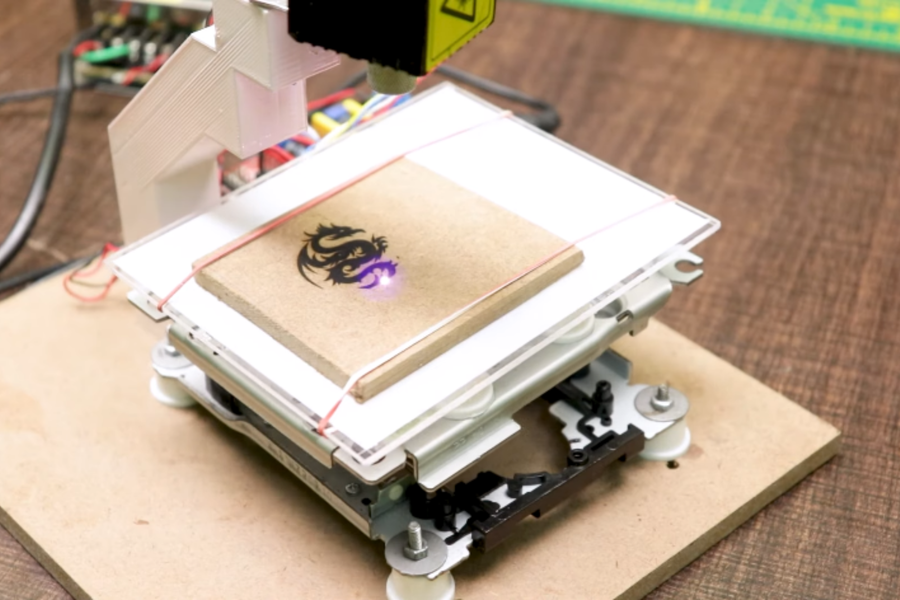 Project Introduction:
This an Awesome mini laser engraver from old DVD writers. It's very interesting project for any electronics hobbyist & Engineers. You can use this laser engraver machine to make any kind of design, logo, art on the surface like WOOD, MDF, PLYWOOD, VNYL Paper.
Read more details on Instructables.