Project Maker (s): necobit(ねこびっと)
Country/Area: Japan
Links to the Maker: Youtube | Twitter | Instagram | Facebook
Maker Bio:
When I was a kid, I thought in programming that I wanted to control not only what is displayed on the computer screen but also what is outside. 30 years later, it became the control board for my product "MIDI Mechanical System".
The MIDI-controlled auto-playing instruments that appear in our performances are based on acoustic musical instruments. It would be great if you could feel the enthusiasm of human beings from the musical instruments played by the machines.
---
Project Name: MIDI-controlled Japanese Taiko drum robots with "MU-4"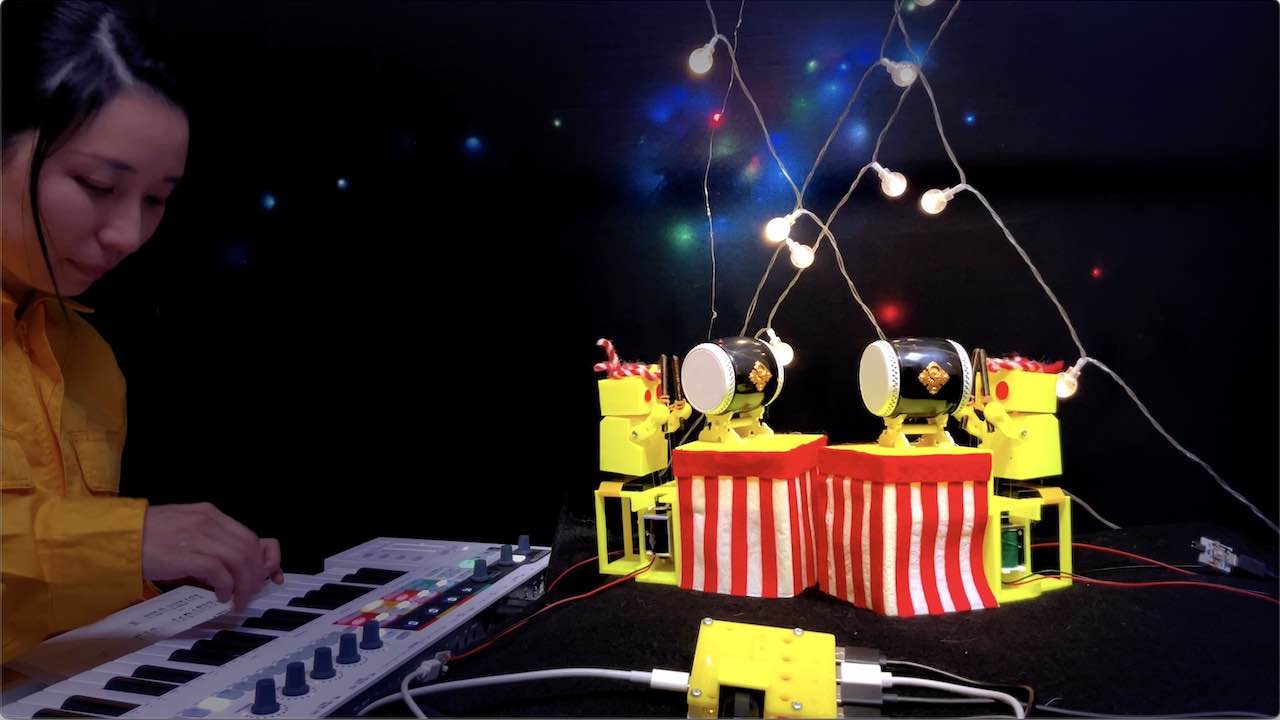 Project Introduction:
We have released this product "MIDI / USB Switch Translator MU-4" for those who are not accustomed to handling MIDI or electronic work or who have no experience at all.
We have created robots that play Japanese Taiko drums as an example to let everyone know that the fun of MIDI control with the "MU-4" and that making your own musical instruments is easier than you think.
The actuator for moving the arms of the robots is Takaha Kiko's "DC5V solenoid".
( https://www.takaha-japan.com/product-category/dc5v-solenoid/ )
This solenoid has a board with a switch and can be operated by MIDI control immediately by connecting the microUSB type-B to the "MU-4" with a USB Type-A cable.
In the second half of the video, we briefly explained how to use MIDI instruments and MIDI sequencers with our product "MU-4".
If you use "MU-4", you can turn on / off the familiar USB lights and USB fans with a MIDI keyboard or MIDI sequencer, just like the Japanese Taiko drum robots.
Imagine … the blades of a fan that rotates to the music, your figure enjoying an ensemble with a USB fan …
Make new music with your familiar USB device, your own instrument, and MIDI control!
---
Special Thanks
to Maker Music Festival for inviting this amazing project to exhibit on Maker Faire Shenzhen 2021.