一个空间的建立需要多少积累与契机 — SW Makers
所属国家: 澳大利亚
Makerpro 类型: Space
How many roads must a space walk before you can call it makerspace — SW Makers
Nationality: Australia
Makerpro type: Space
主创/团队故事:

SW Maker 创建的故事
Paul Hamilton 和 Stephen Eaton 从1995年开始就是朋友了,并开始每月一次的聚会,探讨 IT 技术。最开始,他们的焦点在 Delphi 编程语言,随后又转移到 Linux 和开源软件。2013年,两人在西澳大利亚的班伯里举行了 SW Makers 的第一次聚会。从此以后越来越堆的会员开始加入进来。SW Makers 是一个区域性的组织,这里的人喜欢制作各种各样的东西。社区的核心成员会解答其他人的问题并通过各种有挑战的技术项目来指导年轻的或年长的会员。会员也热衷于带着他们的项目参加各种区域性盛会,比如South West Science Spectacular,Bunbury Science Festival,WA HackOn,Perth Robo Fair,Dardanup Shire Council. 2017年也是 SW Makers 一个值得纪念的日子。会员聚会从每月一次增加到两次,在政府和一些组织的帮助下,SW Makers 开始建立一个实体的创客空间,这让 SW Makers 有机会聚集更多来自各个行业的 maker,一起创作和创造。
创始人 Paul Hamilton 的故事
Paul生在在南澳一个偏远的地区,他很小就对计算机着迷,从未停止去探寻新兴技术。 Paul 作为无线电子工程师为澳洲皇家海军做一些海洋地质勘查,11年的的职业生涯为他的电子技术打下了坚实基础。随后,他离开军队去追寻其他乐趣。在印度尼西亚打工度假期间,他认识了他一生的伴侣Diane Kern。有无数线索告诉他们,他们多次在同一个时间同一个地点出现过。在去韩国前,他们在泰国结了婚,并在韩国教学的时候生下了他们唯一的孩子。随后他们搬到了Diane 位于北加州的家。为了养家,Paul 决定回到最初喜欢的电子工作,并很快找到了工作。他的业余时间都给了家庭、朋友,并尽力挤出了时间给自己钟爱的兴趣。这段期间他做了基于 Z280的测试板,基于 Z80的心率检测器等。1993年他们搬回了南澳州,想要寻找一种安静平和的生存方式。他们在当地做起了计算机售卖和服务的业务,在当时非常成功。为了有更多时间给家庭,给一些冒险,给自己的爱好,他们在2003年卖掉了自己的业务,Paul 称自己为业余爱好学家,他用这个词来表达自己爱好的多样性。从艺术到兰花,从披头士到树莓派。他独特的爱好和他将技术与知识进行跨界融合的能力使他成为很多业界大会和大学研讨会的演讲者。
创始人 Diane Hamilton 的故事
Diane 从小对缝纫感兴趣,学习了很多刺绣、钩针、裁缝的手艺。由于天生长得高又很瘦,Diane 还当过职业模特。大学专业学的是生物学,和海洋植物学有关,毕业以后从事一份园艺的工作,他独特的审美和线条,让他发表的园艺的内容得到很多褒奖。但是此时 Diane 觉得是时候去全世界转转了,于是他找到了一份在印度尼西亚乡村教学的志愿者工作。在那里他找到了很多奇特珍贵的布料,并用并不多的存款都买了下来。最重要的,他和 Paul在1988年 相遇了。在加州定居后,Paul 回到了现代世界,并给了 Diane 一台电脑。虽然他一开始并不喜欢,但最终他爱上了电脑,并开始用 CAD 等工具设计他的作品。Diane 在 SW makers 成立两年后加入。SW Makers 联合创始人 Eaton 在准备2016制汇节行程的时候,Diane 申请加入,命运再一次转动,这次契机让他在罗湖一个布艺市场碰到了 makefasion 的创始人Shannon Hoover。Shannon 邀请了 Diane 参加 Seeed举办的一个 fashion workshop,3天的工作坊让他得到很多启发,shannon 还邀请他们带着他们的服饰作品和 makefashion 一道参加2017年深圳制汇节。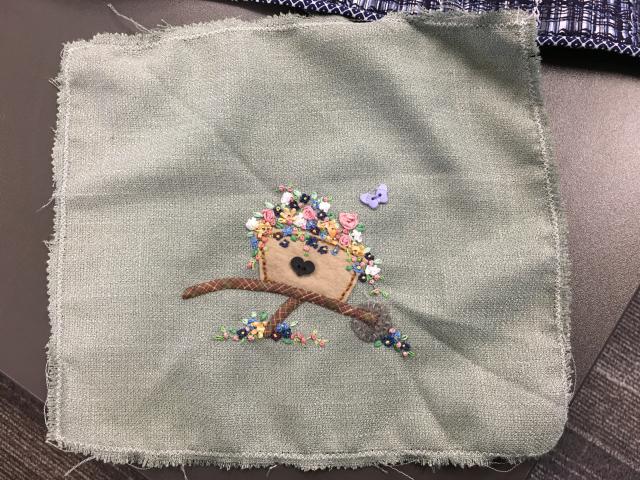 Story of Hamiltons
Paul Hamilton – Short Biography
Paul Hamilton has a broad curiosity of the world, which combined with a passion for electronics , computers and programming and any number of hobbies, has resulted in a wide range of Maker projects. Paul is a co-founder of the Australian SW Makers, which have been make and meeting since 2013. He has travelled and lived around the world, finally selecting South West Western Australia to call home. This is Paul's third visit to Shenzhen and the Maker Faire.
Diane Hamilton – Short Biography
Diane Hamilton is a passionate fibre artist and writer. Her written works have included stage plays, short stories and poetry. Her art has traditionally focused on traditional and innovative quilt works. Most recently, she has begun exploring the possibilities of tech-fashion. Under her own Bludeetu label she has been prototyping original clothing incorporating tech elements. She has been living and working with her family in Australia's South West since 1994.
Projects of Hamilton
SW Makers – Media Release: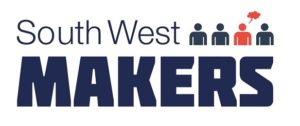 Paul Hamilton and Stephen Eaton became friends back in 1995 and began meeting monthly to discuss IT. At first, they focused on the Delphi programming language, and then moved on to Linux and open source software. In 2013 the duo setup the first SW Makers meeting in Bunbury, Western Australia and have been meeting with a growing membership ever since.
SW Makers is a regional group of individuals that like to make a diverse range of things. The group's core membership is available to answer people's questions and mentor members young and old through challenging tech projects.
SW Makers also enjoys going on the road. Members have presented their gear at a number of local and state science events over the years.
?  South West Science Spectacular
?  Bunbury Science Festival
?  WA HackOn
?  Perth Robo Fair
?  Dardanup Shire Council
2017 has been a momentous year for SW Makers. The group expanded its monthly meetings to twice monthly, with the group meeting in the City of Busselton's community library in alternate fortnights.
The group participated in the 2017 World Create Day with sponsorship from Hackaday. Being small and from a relatively remote regional area of the world, members were surprised and delighted to be featured in an article about the event posted on the Hackaday website: From Amritsar-to- Busselton; More World Create Day Stories.
All of this activity attracted the attention of the Shire of Dardanup whose civic leaders were quick to catch on to the value of Makers in a community. The group were invited to meet with Councillors and Shire Executives. In 2017, the Shire of Dardanup committed to building a dedicated make-space adjacent to the community library. This has been made possible with help from the Federal Government 'Smart Cities' Plan: Council Supports Plans for Dedicated Makerspace. As membership has expanded to include not just techies, but artists, designers and teachers, this new workshop will provide an ideal place to bring people and ideas together in new and creative ways.
Paul and Diane Hamilton – Biography / Media Release
He is from South Australia. She is from California. They met and married while working in Asia. The Hamiltons are going strong in their 29th year of marriage. And now they are Making together. What's next for this creative couple? Shenzhen here they come.
PAUL HAMILTON grew up in the remote community of Ceduna, South Australia out on the edge of the Nullarbor Plane. He found his calling in the early days of computing and has never ceased to be work and play with emerging technologies.
Navy: Paul was already playing with electronics when he signed on for a tour with the Royal Australian Navy as a Radio Electronics Technician. He worked on oceanographic geology surveys, heavy landing craft, submarines and shore based radio operations all the while learning more about electronics.
Asia: After 11 years in the Navy, Paul left to follow other interests. While on a working holiday in Indonesia, Paul met the love of his life, Diane Kern. It seemed that it was all meant to be as they had proof that they had been crossing paths for years. Both had diary entries indicating they had been in the same places at the same times on several occasions. Wanting to continue their adventures, the couple were married in Thailand before moving to South Korea. While teaching in South Korea, the couple's only child, Ross Hamilton, was born. Perhaps a bit too much of an adventure for Diane, it wasn't long before the couple moved to Diane's home turf, Northern California.
Silicon Valley: With a young family to provide for, Paul opted to return to his first love, electronics. Northern California is home to the famous Silicon Valley and it wasn't long before Paul found work with a service support company. His work days were filled with travel up and down the California coast installing, repairing, debugging and servicing computer equipment in every sort of business from banks to car dealerships. His play time was filled with family, friends and as much hobby time as he could spare. During this time, Paul's projects included:
Designing and building a Z280 based test board
A Z80 based heart rate monitor
Displaying a CCTV camera recording onto an oscilloscope Audio sampling and recording onto a Z80 computer
Return to Australia: The Hamiltons moved from California to Western Australia in September 1993, seeking a slower paced lifestyle. They settled in the small coastal community of Busselton and, with partners, opened a computer sales and service store. Home computing was on the verge of a massive expansion into small businesses and home offices in the region. The timing was perfect and the business won multiple industry awards over the following nine years. Showing a clear understanding of the future of computing technology, the Hamiltons' business was also the first internet service provider in the region.
To make more time for family, adventure and hobbies, the Hamiltons sold their business in 2003. Paul now works for the Southern Ports Authority, in IT of course.
Hobbyology: Paul calls himself a Hobbyologist. He coined the word to capture the diversity of his hobbies, from art to orchids, from beetles to Raspberry Pi. He is an inquisitive person, passionate about the environment and particularly the rare and threatened native orchids of Western Australia. He has combined this interest with technology through several project builds that assist him to capture data about orchids in the wild.
Paul's unique approach to his hobbies and his ability to combine skills and knowledge across a wide range of projects has led to speaking engagements at both industry events and university seminars.
DIANE HAMILTON (nee Kern) grew up in the bedroom community of Pacifica, a coastal suburb a stone's throw from San Francisco. From the time she was six she was pestering her mother to teach her to sew. She learned embroidery, crochet and dressmaking at home. She grabbed a library book and taught herself Macramé, which was all the rage at the time. She began working with fibre and fashion in earnest at twelve, when she got her first job, teaching Macramé at the local fabric store. Work and adventure has taken her around the world but her love of fibre play has stood the test of time.
Modelling / Fashion: Diane was always the tallest in her class. Naturally thin as well, she was approached to model when she was just 15 years old. She worked throughout San Francisco's fashion crowd for several years, raking in a whopping $5.50 per hour when minimum wage for her age group was $1.60. With more diverse interests and educational goals, this money was tucked away for a university education.
Biology / Horticulture: Following high school, Diane secured a place with the University of California, first in San Diego and ultimately in Santa Cruz. She majored in Biology with a focus on marine sciences and botany. It was there that she was introduced to patchwork and quilting through an elective anthropology course. Diane could usually be found with needle and thread at hand between lectures and labs.
Following graduation, Diane worked in horticulture. She used her creative streak and artistic eye to design and create garden displays at work as well as for clients in California's Sonoma Wine Region. Her gardening newsletter and regularly contributions to the local newspaper garnered several awards form the Master Nurserymen's Association. But it was time to see the world and it wasn't long before Diane was leaving California
Asia: Diane accepted a volunteer teaching position in rural Indonesia as a way of seeing the real South-East Asia. She lived and worked in a community that could rely on electricity a couple of nights a week, clean water if you bought it in bottles and a life expectancy of 45 years. It was rough going but absolutely what she was seeking. While there, Diane discovered the bold and utilitarian Madurese style of batik fabric. With only one family on the island known to still be making batik fabric by hand, Diane used her limited funds to purchase several cherished pieces.
As luck would have it, Diane and Paul finally met in Surabaya in 1988. With contracts nearing an end and the prospect of going in opposite ways looming, they decided to travel a bit together and see how it all worked out. The rest is history. With 29 years of happy marriage to date and many more expected, the couple are still travelling and exploring together.
There were times on their travels that there was very little to do after the sun went down. The Hamiltons were not travelling the 5-star route. So, while on the road, Diane taught Paul to embroider. With no project in mind, Paul would sew flowers and vines onto the bedsheets where ever they were staying. Diane made her own cloths and home furnishings as needed, usually by hand. And all the while she was collecting fabric, techniques and a growing love of all things fibre.
Quilting: Once settled again in California, Paul and Diane agreed that staying at home with their young son was a priority. Diane joined a child friendly quilt group and began fibre arts in earnest. She also went a bit nutty over fabric collecting.
Computers: Funnily enough, it was during this time that Diane finally made the jump to the modern world. Paul gave her a computer even though she didn't really want one. But, like all things shiny and new, the computer eventually won her over. Both Paul and Diane played around with designing patchwork patterns using CAD software but life got in the way and fibre arts got set aside for a while.
Return to the Arts: Diane credits the Quilt Knit Stitch Fair in Perth Western Australia for revitalising her passion for sewing. She had continued to dabble in art but allowed other interests to take precedence. Then QKS fever hit and the memories of half-finished projects and the passion for design flooded back into her mind. She now has a fully kitted up studio brimming with modern
technology and traditional sewing room equipment offering her every support needed to produce projects to hang on a wall, wear or snuggle under.
Makers / Tech Fashion: Diane joined SW Makers nearly two years after her husband co-founded the group. At that time, it was all about electronics and the members were all proud to be considered geeks. Diane went along merely as a means of spending some time with her husband. She still attends most meetings and there is now a growing contingent of artists visiting and joining in.
Paul SW Makers' co-founder, Stephen Eaton were planning a trip to Shenzhen for the 2016 Maker's Faire. Diane asked if she could tag along. Knowing the trip was going to be mainly about the electronics market (SEG Building) and the Faire, Diane asked only to have a single day with Paul. She just wanted some assistance to find the fabric market. As these things go, fate once again stepped in. While wandering around Luohu's Lo Wu Shopping Plaza, the Hamiltons met Shannon Hoover from Canada's Make Fashion.
One thing led to the next and Shannon invited the Australians to visit a fashion workshop hosted by SEEED. Shannon quickly put them to work upon arrival; Paul and Stephen soldering and programming, and Diane sewing. They were made to feel so welcome. The following three days were inspiring. And at the end of the faire Shannon invited the threesome to make and show a garment with Make Fashion at the 2017 Shenzhen Makers Faire.
Now: It has been an amazing year for the Hamiltons!
Diane has designed and created a number of tech fashion garments while Paul has been busy designing and building the technical components for these items. In addition to making a garment to submit to Make Fashion's show, additional garments were created to display at the Shenzhen Makers Faire. Like true addicts, neither could stop at just one. Diane thinks that the real satisfaction comes from working with her husband to create art. Paul just seems to love all the cool toys he has had to buy for the project. And to be truthful, Diane loved an excuse to collect more fabric.
The two Hamilton Makers are hoping to bring some of their high-tech and low-tech work to the SW Maker's booth in Shenzhen to showcase what is possible when two people combine their love of creativity with their lifelong passion for learning. And they are, of course, really excited about the opportunity to meet Makers from all over the world.
Hyper Links from above:
From Amritsar-to-Busselton; More World Create Day Stories :
From Amritsar to Busselton; More World Create Day Stories
Council Supports Plans for Dedicated Makerspace:
Make Fashion:
Pole-Cam:
Humans view the world from eye height. Taking a photograph or video from a different perspective, can bring new information to a project, or scene.
This project has been blogged about here: http://www.bdug.org.au/project/pipole-cam/about
This Raspberry-Pi based time-lapse photography rig, records GPS datetime and location information into each photo's EXIF metadata. It is self-stabilising via a French invented Picavet suspension system (there is a whole story around the invention and rediscovery of this suspension system).
Pole-Cam photography rig ready to fly: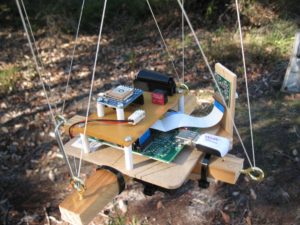 Camera-Pi – RPi Camera Spanner set:
I have used a lot of Raspberry Pi cameras in various projects. I use to use a set of small pliers to grip the central lens to adjust for the required focal distance. Out of frustration of nearly destroying a lens, I found and adjusted an existing Thingiverse design, so that it included a camera holder. This has been a popular 3D printable download: https://www.thingiverse.com/thing:1574661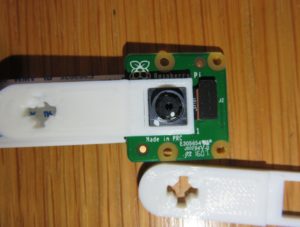 Tech Fashion Electronics:
How hard can it be to string together some LEDs and power them up? Well, not finding anything that met our requirements, I created my own LED driving board. This is powered by a ESP2866 and can programmatically drive a string of two x 10 1W LEDs. It also includes a data voltage translator to drive a string of 5V NeoPixel WS 2812 RGB LEDs. There will be further developments of this design. While it could be designed to be smaller, it's build to match the size of a 900mA LiPo battery.
This was designed in KiCAD and the double sided painted PCB was laser etched, then the copper was etched using a mixture of Hydrogen Chloride and Hydrogen peroxide. SMD parts where soldered on via a home-made reflow oven.