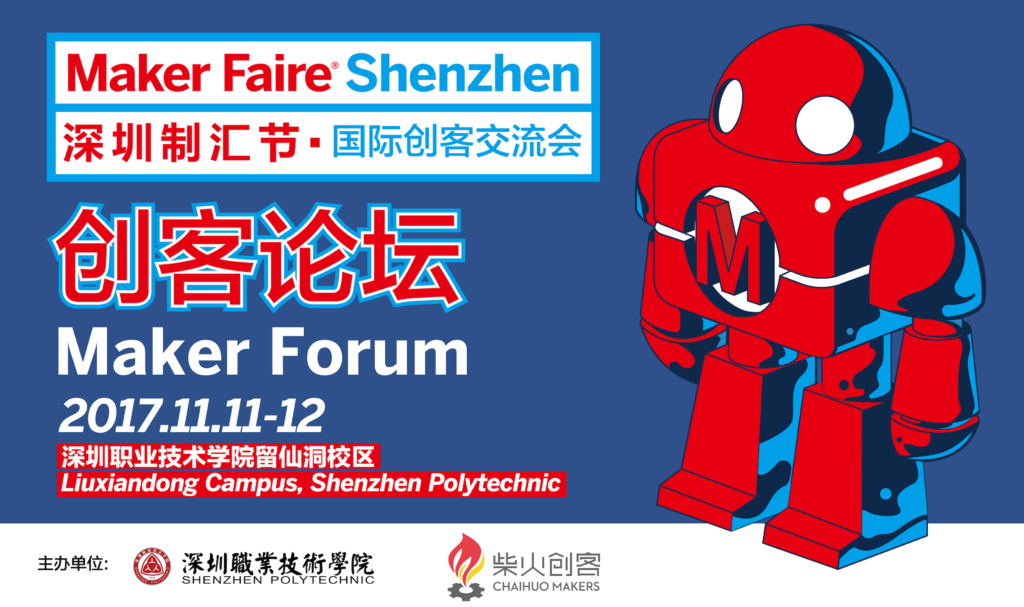 文末可以直接注册取票哟!Get tickets at the end of this article!
论坛分场与讲者Forum Sessions and Speakers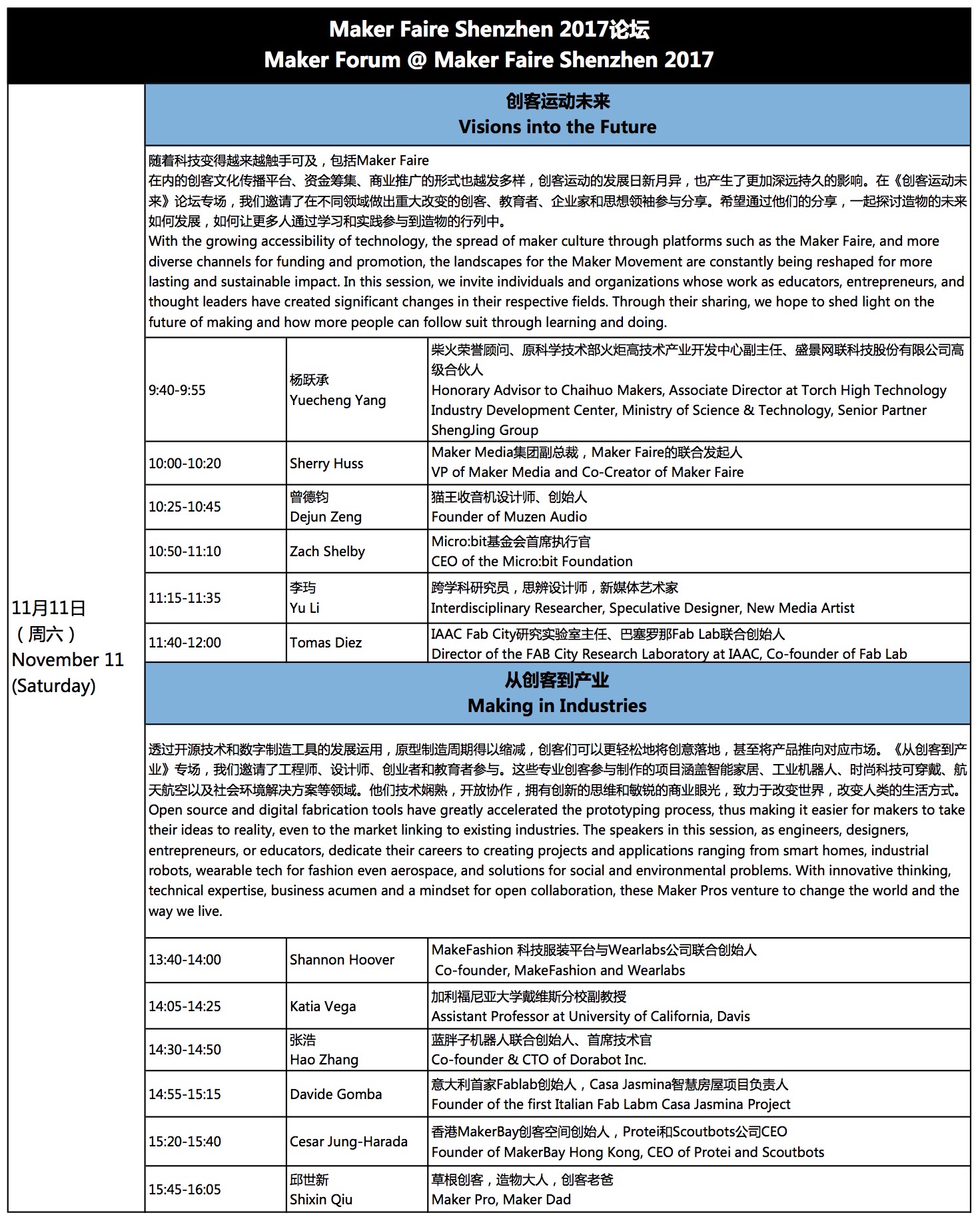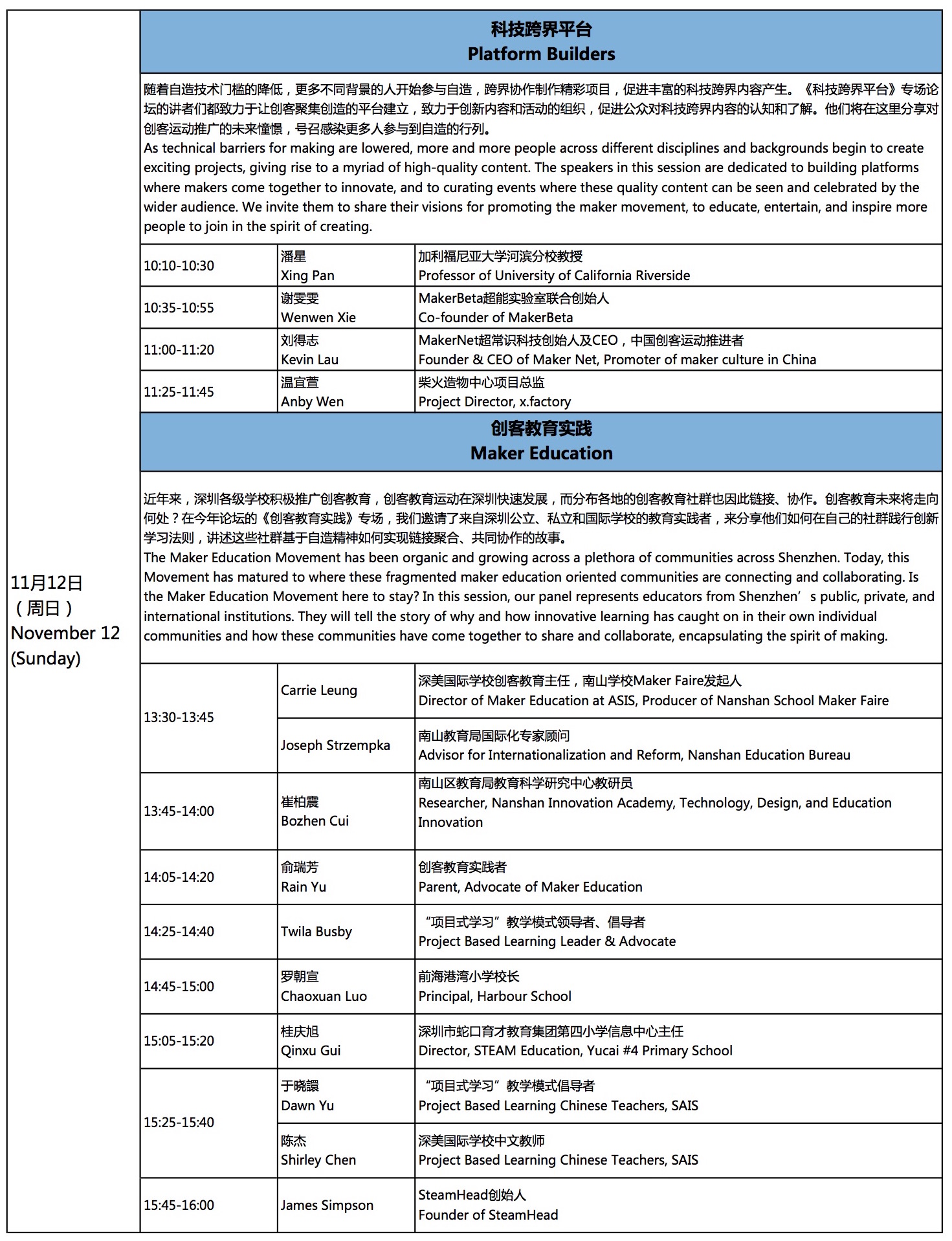 专场1:创客运动未来Visions into the Future
11月11日(周六)Nov.11 (Saturday) 9:30-12:00
随着科技越来越触手可及,包括Maker Faire在内的创客文化传播平台也越发多样,创客运动的发展日新月异,产生了更加深远持久的影响。在《创客运动未来》论坛专场,我们邀请了在不同领域做出重大改变的创客、教育者、企业家和思想领袖参与分享。希望通过他们的分享,一起探讨造物的未来如何发展,如何让更多人通过学习和实践参与到造物的行列。
With the growing accessibility of technology, the spread of maker culture through platforms such as the Maker Faire, and more diverse channels for funding and promotion, the landscapes for the Maker Movement are constantly being reshaped for more lasting and sustainable impact. In this session, we invite individuals and organizations whose work as educators, entrepreneurs, and thought leaders have created significant changes in their respective fields. Through their sharing, we hope to shed light on the future of making and how more people can follow suit through learning and doing.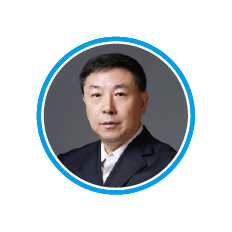 杨跃承 Yuecheng Yang
柴火荣誉顾问、原科学技术部火炬高技术产业开发中心副主任、盛景网联科技股份有限公司高级合伙人 Honorary Advisor to Chaihuo Makers, Associate Director at Torch High Technology Industry Development Center, Ministry of Science & Technology,
Senior Partner ShengJing Group
杨跃承, 现任科学技术部火炬高技术产业开发中心副主任、高级工程师,曾任科技部火炬中心项目管理处技术领域项目主管工程师、项目管理处副处长、科技型中小企业技术创新基金审理处处长、高新区管理处处长。杨跃承副主任的主要工作是参与组织推动高新技术成果产业化、高新技术企业发展、战略性新兴产业的促进与发展,支持科技型中小企业创新创业,以及高新技 术产业、国家高新区、科技企业孵化器、技术市场、科技金融等政策研究、规划制定,积极推动体制机制创新、创新创业环境营造,高新区考核评价、创新载体建 设、区域创新体系建设等相关工作。
Mr. Chengyue Yang is a Senior Engineer and the Associate Director at Torch High Technology Industry Development Center, Ministry of Science & Technology, People's Republic of China. He is an Senior Engineer and the Project Supervisor of Project Management Department at Torch High Technology Industry Development Center, Ministry of Science & Technology. He is in charge of managing innovative funds for SMEs (small & medium enterprises) in tech industries, promoting the development of strategic emerging industries, supporting innovation and entrepreneurship in SMEs. He is also actively promoting the policy research and planning for hi-tech industry, incubators, tech market and FinTech industries. His work has greatly helped promoting innovation in systems and mechanisms, creating environment for innovation and entrepreneurship as well as creating evaluation system for hi-tech industry, building innovative platform and regional innovation system.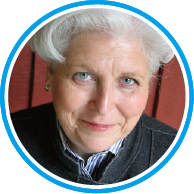 Sherry Huss
美国 Maker Media集团副总裁,Maker Faire 联合发起人 VP of Maker Media and Co-Creator of Maker Faire
Sherry Huss 美国 Maker Media集团副总裁,Maker Faire 联合发起人 Sherry Huss是美国 Maker Media集团的副总裁,也是Maker Faire的联合发起人。Maker Faire是深受科技影响的全球DIY社区盛典和嘉年华,该活动最终推动了全球创客运动的起源和发展。Sherry主要负责全球Maker Faire社区构建、商务合作和活动策划,她致力于推动MAKE品牌的发展,截止至今已经有221个Maker Faire落户全球不同国家、城市和地区,累计有175万观众参与到Maker Faire活动中。2017年,Sherry被福布斯杂志评选为全球40位40岁以上的优秀女性之一,以表彰她在推动跨界合作促进创新方面所做出的贡献。
 Sherry Huss is the VP of Maker Media and Co-Creator of Maker Faire, a tech-influenced DIY community and festival that has come to be identified as the Maker Movement. Sherry oversees community, partnerships, and events. She is focused on growing the MAKE brand throughout the Maker ecosystem which includes 221 Maker Faires around the world and 1.75M people attending an event in their community. She was awarded as one of Forbe's "Forty over 40" earlier this year for her work in building bridges and fostering collaboration across disciplines to inspire innovation.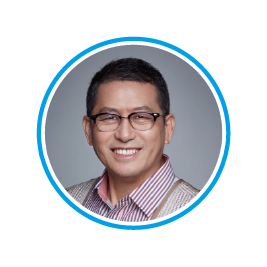 曾德钧 Dejun Zeng
猫王收音机设计师、创始人 Founder of Muzen Audio
53年前一台收音机为他打开了与世界的一扇窗,从此也开启了他与收音机一辈子的不解情缘。他当过兵、教过书、下过海,最终带着对收音机的执念在近花甲之年创立了"猫王收音机"。60岁的他凭借一颗90后的心,迎来了自己的"二度青春"。他大胆的拥抱年轻人、拥抱互联网,秉持"反主流、经典格调"的品牌价值观,让猫王收音机紧紧抓住了新一代消费者的心,一跃成为消费升级与新零售时代下炙手可热的现象级产品。曾德钧与他的团队带领"猫王"让"收音机"这一原本边缘化的品类重新回到人们的视野,也让"猫王"也成为新零售时代"收音机"的代表品牌。
53 years ago, a radio set became Zeng's window to the world, marking the beginning of his lifelong romance with the instrument. Zeng has served in the army, taught as a teacher and worked sailor, and when he was almost 60, finally pursued his passion for the radio with Muzen Audio. With the drive and zest of a twentysomething, he embraces the youth culture and the internet, but insists on a brand value that is retro classic with focus on design and craftsmanship, winning the hearts of young consumers. Zeng and his team have brought the radio back to popularity, and made Muzen the premium brand for radios in the new age of retail.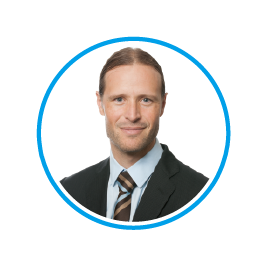 Zach Shelby
Micro:bit基金会首席执行官 CEO of Micro:bit Foundation
Zach Shelby,Micro:bit基金会首席执行官,物联网领域天使投资人。他对micro:bit的期待是让每个孩子成为一个发明家,希望Micro:bit产品未来能触及1亿儿童和教育者。此前,Zach是芬兰物联网软件创业公司Sensinode的首席执行官和首席技术官,该公司于2013年被ARM收购。在ARM任职期间,他担任市场营销副主席和物联网技术总监。在创立Sensinode之前,他在芬兰艺术研究中心和无线通信中心主导无线网络研究。
Zach is the CEO of the Micro:bit Foundation, an angel investor and a thought leader in the IoT space. His vision for micro:bit is that every child will be an inventor, and aims to reach 100M children and educators in the future. Zach was co-founder of Sensinode where he has acted as CEO and CTO for the ground-breaking company before acquisition by ARM in 2013. At ARM he served as Vice President of Marketing and Director of Technology for Internet of Things. Before starting Sensinode, he led wireless networking research at the Centre for Wireless Communications and at the Technical Research Center of Finland.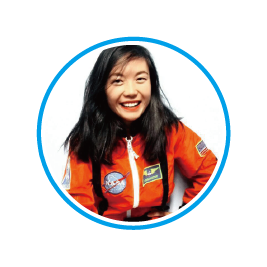 李玙 Li Yu
跨学科研究员,思辨设计师,新媒体艺术 Interdisciplinary researcher, speculative designer, and new media artist
李玙出生于喜马拉雅山脉,目前定居深圳,经常在欧洲、美国之间往来进行设计研究和科技探索。她常与来自生物技术、航空航天、人工智能和计算机科学等不同领域的科学家和工程师合作。此外,她也在生物骇客,公民科学和创客运动等领域积极参与、投入。李玙的研究集中在前沿科学技术、思辨设计以及想象力与新兴科技融合交叉等新兴领域。她将设计作为研究手法,同时融入新兴技术,旨在打破常规,扩大我们的想象力,将思想实验带入具体形式,探索未来科技的可能。
Li Yu is born in the Himalaya mountains, she is now based in Shenzhen, travels frequently between Europe and US for design research and technology foraging. She collaborates with scientists and engineers from various fields include biotechnology, aerospace, artificial intelligence and computer science. She is also actively involved in the biohacking, citizen science and maker movements. Li Yu researches the burgeoning areas of advanced science technology and speculative design, and their fascinating intersection where our unlimited imagination meets the fast pacing science technology development. She uses design as a method of investigation, while implementing emerging technologies, aimed at expanding our imagination, breaks the sense of normality, brings thoughts experiment into tangible forms and explores possible future scenarios.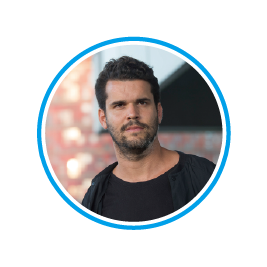 Tomas Diez
IAAC Fab City研究实验室主任、巴塞罗那Fab Lab联合创始人 Director of the FAB City Research Laboratory at IAAC, Co-founder of Fab Lab Barcelona
Tomas Diez,出生于委内瑞拉,是一位城市规划设计师,专注于数字制造和数字制造对未来城市、社会的影响。他是加泰罗尼亚高级建筑研究所(IAAC)的FAB城市研究实验室主任,同时也是Fab Lab Barcelona的联合创始人。他拥有西蒙玻利瓦尔大学城市规划学士学位,古巴拉哈瓦那大学社会工作文凭,也获得了麻省理工大学比特原子实验室所开设的Fab Academy课程所提供的"数字制造"证书。他是巴塞罗那Smart Citizen项目、FabLabs.io和StudioP52的联合创始人。他的研究主要的内容是关于如何使用数字制造工具来创造改变,如何使用新兴技术来改变人们的消费方式、生产方式以及改变城市中人与人之间的关系。
Tomas Diez is a Venezuela-born urban designer specialized in digital fabrication and its implications in the future of cities and society. He is the director of the FAB City Research Laboratory at the Institute for Advanced Architecture of Catalonia (IAAC) , and co-founder of Fab Lab Barcelona . He holds a Bachelor degree in Urbanism by the Simon Bolivar University (Caracas – Venezuela), a Diploma in social work at the La Havana University (Cuba), a Master in Advanced Architecture by IAAC, and a Diploma on Digital Fabrication offered by the Fab Academy in a joint program with MIT's Center for Bits and Atoms in 2008. He is the co-founder of the Smart Citizen project, FabLabs.io, and StudioP52 in Barcelona. His research interests relate to the use of digital fabrication tools to transform the reality, and how the use of new technologies can change the way people consume, produce and relate with each other in cities.
专场2:从创客到产业Making in Industries
11月11日(周六)Nov.11 (Saturday) 13:30-16:00
得益于开源技术和数字制造工具的发展运用,原型制造周期得以缩减,创客们可以更轻松地将创意落地,甚至将产品推向市场。《从创客到产业》专场,我们邀请了工程师、设计师、创业者和教育者参与。这些专业创客参与的项目涵盖智能家居、工业机器人、时尚科技可穿戴、航天航空以及社会环境解决方案等领域。他们技术娴熟,开放协作,拥有创新的思维和敏锐的商业眼光,致力于改变世界,改变人类的生活方式。
Open source and digital fabrication tools have greatly accelerated the prototyping process, making it easier for makers to take their ideas to reality, even to the market linking to existing industries. The speakers in this session, as engineers, designers, entrepreneurs, and educators, dedicate their careers to creating projects and applications ranging from smart homes, industrial robots, wearable tech for fashion and aerospace, and solutions for social and environmental problems. With innovative thinking, technical expertise, business acumen and a mindset for open collaboration, these Maker Pros venture to change the world and the way we live.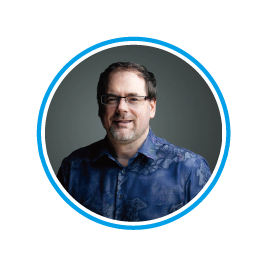 Shannon Hoover
MakeFashion 科技服装平台与Wearlabs公司联合创始人 Co-founder, MakeFashion and Wearlabs
Shannon Hoover是加拿大MakeFashion科技服装平台与Wearlabs公司联合创始人,也是加拿大创客运动的引领者之一。Shannon也是加拿大Maker Faire Calgary和Fuse33创客空间的发起人和创办人之一。他常把项目和精力投入于艺术和科技领域,通过艺术结合科技带来的改变,致力于推动创客社区以及全球创客运动的发展。此前,他还从事MakeFashion一些酷炫可穿戴项目的开发,并与全球创客协作,推动创客文化对生活质量的提高。
Shannon is an innovator and technologist as well as leader in the Canadian Maker movement. He is the co-founder of the globally renowned Fashion Technology startup Makefashion and WearLabs, as well as Calgary Maker Faire and Fuse33 Makerspace. He is devoted to improving his community and world through subversive change and art directed engineering. Passions include wearable tech and augmented self projects for MakeFashion and collaborating internationally to leverage maker culture improve quality of life.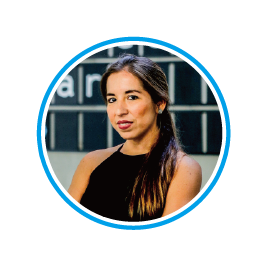 Katia Vega
加利福尼亚大学戴维斯分校副教授 Assistant Professor at University of California, Davis
Katia Vega是Beauty Technology公司的创始人,该公司致力于科技化妆品研发。她获得了巴西PUC-Rio大学的计算机科学硕士和博士学位、秘鲁UNMSM大学的学士学位,也是美国麻省理工学院媒体实验室的博士后。此前她是秘鲁工程技术大学的教授,目前在加利福尼亚大学戴维斯分校的设计系担任助理教授。她的项目在伦敦的Barbican画廊,斯德哥尔摩的Tekniska Museet画廊,Ars Electronica,柏林的音乐技术节和拉斯维加斯的Bellagio艺术节均有展出,也被New Scientist, Wired, Discovery, CNN等国际媒体报道,也获得了Ars Electronica,TEI,ISWC,Fast Company,Ubimedia等多家机构授予的奖项。最近,Katia还在德国Springer出版社出版了书籍作品《美妆技术:可穿戴计算的无缝界面》。
Katia Vega is the creator of Beauty Technology: cosmetics that embedded electronics to transform the body in an interface. Currently, she is an Assistant Professor in the Department of Design at UC Davis (USA). She was a Professor at UTEC (Peru). She was a postdoc at MIT Media Lab (USA) and got her PhD and master degree in Computer Science at PUC-Rio (Brazil). She received a BS from UNMSM (Peru). Her projects are exhibited at several galleries and festivals such as Barbican of London, Tekniska Museet in Stockholm, Ars Electronica, Music Tech Festival in Berlin and Bellagio in Las Vegas. Her work has been featured by New Scientist, Wired, Discovery, CNN and awarded by Ars Electronica, TEI, ISWC, Fast Company, Ubimedia, among others. Recently, Springer has published our book: "Beauty Technology: Designing Seamless Interfaces for Wearable Computing".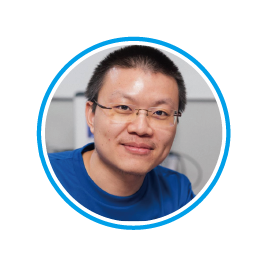 张浩 Hao Zhang
蓝胖子机器人联合创始人、首席技术官 Co-founder & CTO of Dorabot Inc.
作为蓝胖子核心技术创始人,张浩负责机器 人系统架构设计,系统集成,基于增强学习和迁移学习的方法,算法研究和优化。 目前,张浩带领技术团队将产品投 入仓库并根于客户的特殊需求进行完善。此外,我还在港大就读人工智能博士学位,是AI 界杰出科学家杨强的学生。
Hao is the Co-Founder and  CTO of a robotics start-up, Dorabot Inc., located in Shenzhen, China. Dorabot focuses on providing robotic solutions to logistic firms. Hao is experienced in developing robotic systems for industrial applications and research applications. He is currently pursuing his PhD in A.I. and Robotics. Moreover, Hao has been an active leader in the maker community.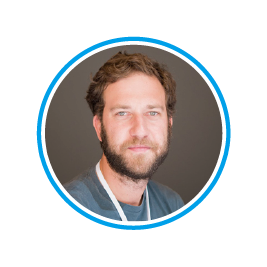 Davide Gomba
意大利首家Fab Lab创始人,Casa Jasmina智慧房屋项目负责人 Founder of the First Italian Fablab, Casa Jasmina Project
自2008年起,Davide就开始接触开源硬件,一直为Arduino工作到2016年。他也是意大利创客文化的推动者之一,2011年积极促进了意大利第一家Fablab成立。同时他也是一名内容制作者和产品侦察员,在科技、创客文化领域有丰富的工作坊经验,如开办儿童STEAM科学、教育工作坊,推动运用物联网和自下而上的科技进行农村改革。他喜欢深圳,并从2013年开始负责Maker Faire Shenzhen上的Arduino展位。他今年将在Maker Faire Shenzhen展示他对未来家居设想的的物联网房屋项目Casa Jasmina,该项目融合了科技、私密性、舒适、开源、设计等诸多元素,展开人与家居之间的对话。
Davide Gomba is an italian maker and storyteller. He has been working in open source since 2008, alongside Arduino until 2016. He's been one of the promoter of maker culture in Italy, actively managing the creation of the very first Italian Fab Lab in 2011. As content producer and product scouter, he's been creating different workshops experiences around tech or maker culture, such as fablabforkids (STEAM, kids, science) or ruralhack (IoT, bottom-up tech agriculture). He loves Shenzhen and has many friends to come and see and have been hosting the Arduino Booth at Maker Faire Shenzhen 2013. He's come to the this year's Faire to show and present the Casa Jasmina Project, an experiment held to create an home of the future where technology, privacy, lux, open source and design meet and join together a good conversation with the human.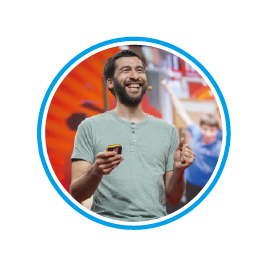 Cesar Jung-Harada
香港MakerBay创客空间创始人,Protei和Scoutbots公司 CEO&Founder of MakerBay Hong Kong, CEO of Protei and Scoutbots
Cesar Jung-Harada是一名住在香港的法裔日本环保主义者,发明家和企业家,以保护、探索海洋作为终身使命。 他的项目Protei是由一个形状可自由改变的帆船机器人和一个风力发电海上无人机组成,实现远程控制/自动收集海洋数据或传输海洋清理设备。Cesar 是前麻省理工学院项目负责人,TED高级研究员,GOOD100成员,IBM进步人物,海上研究员,Shuttleworth基金会与海洋交易所的荣誉成员。他曾以其在伦敦皇家艺术学院的硕士毕业设计夺得Ars Electronica最高奖项Golden Nica [NEXT IDEA]奖。他一直任教于伦敦大学金史密斯学院和法国凡尔赛建筑学院,并在全球发表多场演讲。
Cesar Harada is a French-Japanese environmentalist, inventor and entrepreneur based in Hong Kong, who is dedicating his life to explore and protect the ocean with open technologies. Protei is a shape-shifting sailing robot, a wind-powered maritime drone that is remotely controlled or automated to collect ocean data or transport clean-up equipment. Cesar is a Former MIT project leader, TED Senior Fellow, GOOD 100, IBM Figure of Progress, Unreasonable at Sea Fellow, Shuttleworth foundation and Ocean Exchange grantee. Cesar won the Arts Electronica Golden Nica [NEXT IDEA] with his Master's graduation project from the Royal College of Arts, London. Cesar has been teaching at the Goldsmiths University of London, Versailles architecture School in France and has lectured around the world.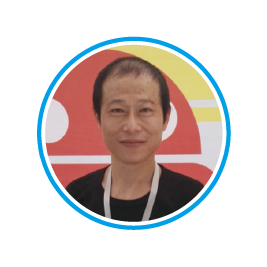 邱世新 Shixin Qiu
草根创客,造物达人,创客老爸 Maker Pro, Maker Dad
邱世新曾从事冷饮生意,酷爱钻研和DIY,自行研究冷饮配方,也常自己动手进行冷冻设备改造,设计、制作制冰机、冰冻库。在冷饮生意走向平稳发展之后做出了重大决定:2013年初举家搬迁深圳,从头开始。在深圳,邱世新开始自学打字,自学编程,积极参与各类创客马拉松和比赛,制作了智能足底按摩仪、健康智能马桶、手摇发电机、DIY音响、懒人种植机等项目。除了自己造物之外,邱世新也常带着自己的两个儿子一起造物,也常到儿子的学校给孩子们分享创客知识。邱世新现在全职上班,同时也是柴火造物中心的会员,经常带着孩子一起来空间参与活动、动手造物和分享创意 。
Shixin Qiu has a passion for making and DIY. When he used to own a business selling cold beverages, he would modify and upgrade the equipment he'd bought, and designed his own ice machine and freezer. He also enjoyed making new beverage recipes. When the business became stable, he made an unexpected decision to move to Shenzhen in 2013 to start over. Since then, he has self-taught keyboarding, programming and has participated in hackathons. He has made many projects including a smart foot massage machine, a smart toilet system, a manual electric generator, DIY speaker and an easy planter. Shixin has guided his two sons into making and goes to their school to share with the students about maker culture. Now with a full-time job, Shixin is also a member of Chaihuo x.factory, where he often attends workshops, makes things with his sons, and shares with many others in the community.
专场3:科技跨界平台Platform Builders
11月12日(周日)Nov.12 (Sunday) 10:00-12:00
随着自造技术门槛的降低,更多不同背景的人开始参与自造,跨界协作制作精彩项目,促进丰富的科技跨界内容的产生。《科技跨界平台》专场的讲者们都致力于让创客聚集创造的平台建立,致力于创新内容和活动的组织,促进公众对科技跨界内容的认知和了解。他们将在这里分享对创客运动推广的未来憧憬,号召感染更多人参与到自造的行列。
As technical barriers for making are lowered, more and more people across different disciplines and backgrounds begin to collaborate on exciting projects, giving rise to a myriad of high-quality content. The speakers in this session are dedicated to building platforms where makers come together to innovate, and to curating events where these quality content can be seen and celebrated by the wider audience . We invite them to share their visions for promoting the maker movement, to educate, entertain, and inspire more people to join in the spirit of creating.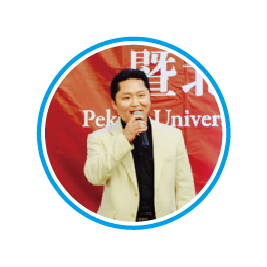 潘星 Xing Pan
加利福尼亚大学河滨分校教授 Professor, University of California Riverside
潘星博士,美国创新领导力学院执行主任,Smartology 咨询公司董事长;致力于电子商务、移动商务、市场营销领域的前沿研究与创新;为移动商务服务、社交媒体、消费电子、汽车、零售、地产、教育、旅游娱乐等行业的诸多企业提供商业顾问咨询;为美国联邦政府撰写区域经济与商业发展的专家评估报告;先后在美国马里兰大学史密斯商学院、印第安那大学凯利商学院、加利福尼亚大学河滨安德森管理学院教授博士、EMBA、MBA、及本科生课程,受评为加州大学河滨分校最受学生喜爱的教授之一。
Dr. Xing Pan is the Executive Director of American Innovation & Leadership Academy (AILA) and President of Smartology Consulting. He is dedicated to the frontier research and innovation of e-business, mobile business, and marketing analytics. He has provided business consulting to large international corporations of consumer electronics and automobiles, regional companies of retailing, real estate, and social media marketing, start-up firms of mobile technology service, and federal and local governments. He has taught business Ph.D., EMBA, MBA, and undergraduate students at University of Maryland, Indiana University, and University of California, and was named as one of the favorite professors by students of UC-Riverside.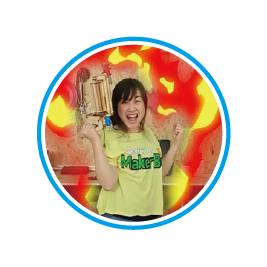 谢雯雯 Wenwen Xie
MakerBeta超能实验室联合创始人 Co-founder of MakerBeta
西安电子科技大学电路与系统专业硕士毕业,在校期间,多次获得国内各类科技创新的奖项,毕业之后,成为蒜泥科技联合创始人,曾参与设计仿人机器人,教育机器人,Visbody一代扫描仪等项目。联合创立makerbeta科技自媒体,担任技术总监及节目主播。"MakerBeta超能实验室"系列视频包含科技DIY及相关知识内容,选取电影、游戏、动漫及生活场景中的创意和脑洞为话题,采用脱口秀的方式,秉持"有趣、有货、有脑洞"的创作宗旨,教大家用身边的材料和工具制作各种有趣、酷炫的作品。目前,makerbeta超能实验室粉丝量突破80万,全网播放量达到1个亿,团队于今年的五月份参加出彩中国人的录制。
With a MSc in Integrated Circuit Systems from Xidian University, Wenwen has won awards at a variety of nationwide tech competitions. She co-founded Suanier Technology and participated in the design of humanoid and educational robots, and the Visbody canner. She is also the co-founder, tech director and host of the self-media online show MakerBeta, which covers a range of DIY and making content in an instructional talk show format, with reference to popular culture to make it both interesting, informational and educational. MakerBeta's video platform has a fanbase over 800K and over 100 million views, and the team has participated in the popular TV show "Amazing Chinese."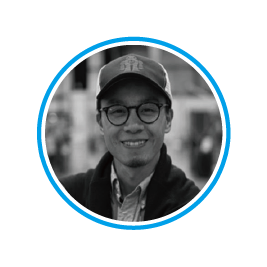 刘得志 Kevin Lau
MakerNet超常识科技创始人及CEO,中国创客运动推进者 Founder & CEO of Maker Net, Promoter of maker culture in China
MakerNet超常识科技创始人及CEO,中国创客运动推进者之一,MakerMedia中国区合作伙伴,英国文化教育协会创客项目顾问,周末画报"超常识科技栏目"作者。Kevin 乐于向年轻人分享全球创客文化与技能,鼓励并引导年轻人利用科技创新反哺社会,消除人际间的隔阂,弥补教育资源分配的不公。
Kevin Lau, Founder & CEO of MakerNet and a longtime promoter of the maker culture in China. He is also Maker Project Consultant of the British Council, and the author of MakerNet Column on Modern Weekly. Kevin is devoted to the sharing maker culture and skills with young people to encourage and guide them to use technology innovation to develop society, eliminate interpersonal isolation, and to make up for the uneven distribution of educational resources.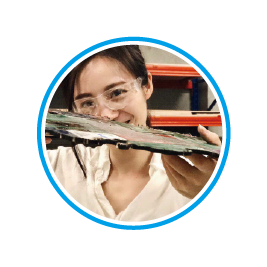 温宜萱 Anby Wen
柴火造物中心项目总监 Project Director, x.factory
因为还想冒险! 放下美术教职,从台湾成功大学创意产业研究所毕业后,开始跨界与不同的创作者合作。私下爱運動愛文艺酷爱机器人,一切跟新奇科技與創意設計相关的事物都会让她眼前一亮。毕业后创立个人设计工作室,提供专业的谘询与设计服务。2012年加入台湾智库,协助打造政府支持的第一个青年开放共创平台:DOIT TAIWAN,以科技为核心,聚焦跨域创新与创业,与超过百组国际创客串接本地生态圈。2015年,加入柴火,开发第一套科技文创产品 – 造物吧,在2016年来到深圳成为柴火造物中心的创始团队核心,带领年轻的团队,从无到有将柴火造物中心的样貌呈现在全球创客眼前,致力协助造物中心完成最重要的目标:串接产业与创客合作。
After leaving her job as an art teacher and graduating from Taiwan's NCKU with a master's in creative industries management, Anby began her adventure working with makers and creators from different backgrounds. With a passion for the arts and robots, she loves everything related to technology, creativity and design. She opened her own studio to provide consulting and design services before joining the Institute of Information Industry, Taiwan's largest think tank. There she was instrumental in the building of DOIT, the first pan-Asia maker platform in Taiwan, to help hundreds of makers access resources from the government and the private sector. In 2015, she joined Shenzhen's Chaihuo Maker Space to develop creative educational products for children, and in 2016 became part of the core team to build Chaihuo's x.factory, a prototyping space and a platform that connects makerpros to industries in China and abroad.
专场4:创客教育实践Maker Education 
11月12日(周日)Nov.12 (Sunday) 13:30-16:00
近年来,深圳各级学校积极推广创客教育,创客教育运动在深圳快速发展,而分布各地的创客教育社群也因此链接、协作。创客教育未来将走向何处?在今年论坛的《创客教育实践》专场,我们邀请了来自深圳公立、私立和国际学校的教育实践者,来分享他们如何在自己的社群践行创新学习法则,讲述这些社群基于自造精神如何实现链接聚合、共同协作的故事。
The Maker Education Movement has been organic and growing across a plethora of communities across Shenzhen. Today, this Movement has matured to where these fragmented maker education oriented communities are connecting and collaborating. Is the Movement here to stay? In this session, our panel represents educators from Shenzhen's public, private, and international institutions. They will tell the story of why and how innovative learning has caught on in their own individual communities and how these communities have come together to share and collaborate, encapsulating the spirit of making.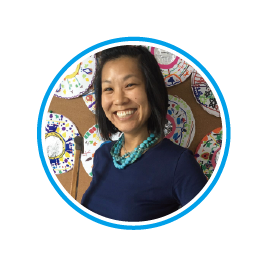 Carrie Leung
Co-curator 共同策展人
深美国际学校创客教育主任,南山学校Maker Faire发起人 Director of Maker Education at SAIS, Producer of Nanshan School Maker Faire
Carrie Leung是深美国际学校的老师,她坚信通过动手造物、分享和协作的方式能够给学生以及社区赋能,促进其成长。在过去的5年里,Carrie在深圳不断实践这个理念,通过项目式学习,建立自由、双语和开源的平台,包括教育创新网络、南山学校Maker Faire、创客徽章联盟等。通过这样的平台让公立、私立以及国际学校师生更容易获取资源,一起协作、共同成长。在此之前,她在美国旧金山的科技和金融领域积累了超过十年的丰富经验。
Carrie empowers students and enables communities through making, sharing, and collaboration. For the past six years, she has strived for this in Shenzhen by executing project based learning methods, creating free, bilingual, and open source platforms such as the Education Innovation Network, School Maker Faires, and the Maker Badge Alliance to provide accessible platforms for students and educators from public, private, and international institutions alike to grow and build upon together.
Currently, she is the Director of Maker Education at Shenzhen American International School. Formerly, Carrie has had over a decade long career in technology and finance at various start-ups and Fortune 500 companies in San Francisco and Silicon Valley.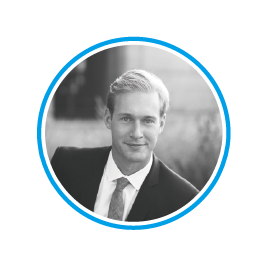 Co-curator 共同策展人
Joseph Strzempka
南山教育局国际化专家顾问 Advisor for Internationalization and Reform, Nanshan Education Bureau
Joseph是南山教育局国际化和改革专家顾问,南山教育局督学,育才教育集团育才中学,育才教育集团育才四小,港湾小学外籍副校长。作为南山教育国际化的积极参与者,他与学校领导及老师共同谋划南山社区与国际城区合作关系,倡导学生为中心教学模式,建设跨学科教学大纲。在三所充满创意的学校任职期间,他先后提出个国际化项目,如为当地创客,STEAM教育者及设计思维教育者与境外英语教育组织搭建平台实现分享质疑教学法英语学习目标。他还在三所学校引入课堂教学工具促进教师专业发展,还为当地学校缔结境外姊妹校。约瑟夫目前是美国东北大学组织领导学在读博士。他是费城德雷塞尔大学国际教育学理学硕士。在他毕业以后,他远赴加纳考察高等教育部分教育国际化和教育私有化。Joseph目前是美国东北大学组织领导学在读博士。他是费城德雷塞尔大学国际教育学理学硕士。在他毕业以后,他远赴加纳考察高等教育部分教育国际化和教育私有化。约瑟夫是圣十字学院经济学学士。
Joseph Strzempka currently serves as a Foreign Vice Principal for Internationalization and Reform in the Nanshan Education Bureau, Shenzhen, China. He works closely with local government officials, administrators, principals, and teachers to cultivate community and international partnerships, advance student-centered pedagogies, and develop interdisciplinary curricula. As a founder of the Nanshan Education Innovation Network, he organizes events for local educators, international educators, and community partners to share innovative teaching practices and conduct interactive workshops. Since its inception, Joseph has acted as a liaison for public institutions to participate in the Nanshan Schools Maker Faire and will serve as the event coordinator this year. He is also an education contributor to SteamHead, an Maker and Design education-focused community space in Shekou, Shenzhen. Joseph is currently pursuing a doctoral degree in Organizational Leadership at Northeastern University and holds an M.S. in Global and International Education Policy and a B.A. in Economics.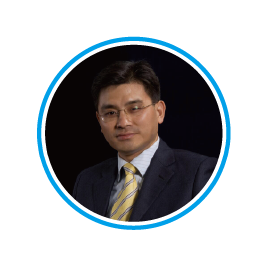 崔柏震 Bozhen Cui
深圳市南山教育局教育科学研究中心教研员 Researcher, Nanshan Innovation Academy, Technology, Design and Education Innovation
深圳市南山区教育局教育科学研究中心教研员,南山少年创新院干事。深圳大学化学学士,武汉大学经济法学硕士。2015年受深圳市教育局委派赴美国纽约学习教育管理和中小学创新教育。在南山少年创新院工作期间,主持策划了创新实验室评审与资助,分院评审与建设,小院士选拔与培养,南山区教育科技节,STEM项目开发与实施,创新教育教师培训等项目。主要研究方向为跨学科创新教育项目、课程的开发与实施。
Mr. Cui Bozhen is the Researcher of the Science and Technology Education Research and Nanshan Youth Innovation Academy for the Nanshan Education Bureau in Shenzhen.  As the Director of the Youth Innovation Academy he has presided over the planning, implementation, and evaluation of district-wide STEM projects, festivals, and teacher professional development. As a researcher, Mr. Cui is conducting in depth study of how to better facilitate interdisciplinary curriculum development and learning environments within the Chinese public education system. In 2015, he was appointed by the Shenzhen Municipal Education Bureau to study education innovation and management in primary and secondary schools in New York City. He holds a B.S. in Chemistry from Shenzhen University and an M.S. in Economic Law from Wuhan University.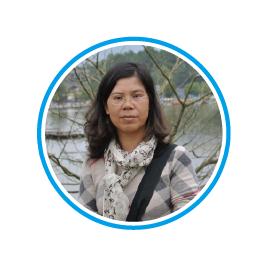 俞瑞芳 Rain Yu
创客教育实践者 Parent, Advocate of Maker Education
清华大学动力工程和工业工程双学位。十五年华为研发IT的规划、架构、实施、管理的经验。五年的创业和天使投资经验,专注于互联网、智能硬件、机器人等行业。业余辅导孩子的机器人学习,带领孩子们做的机器人创意作品,连续两年获得深圳市青少年机器人创意赛的冠军,深圳首届学生创客节的特等奖,全国创新教育大会创客路演作品一等奖。
Maker mom and maker education advocate, Ms. Yu graduated with a double Bachelor's of Science from Tsinghua University earning degrees in both Electrical and Industrial Engineering. Ms. Yu held various technical and management positions at Huawei for 15 years. After, she spent five years as an entrepreneur and angel investor investing in internet, smart hardware, and robotic start ups. Ms. Yu is passionate about teaching robotics and mentoring young makers in robotic competitions. Her teams have won:
* 2 years-Winner of the Shenzhen University Robotic Creation Competition
* Winner of the Outstanding Maker Award at the first Student Maker Faire in Shenzhen.
* 1st Prize- National Innovation Education Conference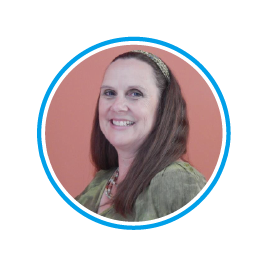 Twila Busby
"项目式学习"教学模式领导者、倡导者 Project Based Learning Leader & Advocate
Twila Busby在K12教育领域有20多年经验,倡导"项目式学习PBL"教学模式,并为该模式培养了一批教学教师。一直以来,Twila为多所美国学校开发教育课程并获得多个奖项,在中国学校践行"项目式学习"教学模式,指引中外教育机构走向创新。Twila在深美国际学校任职期间,建立了PBL状态墙,检测PBL践行动态,她也参与了蛇口学校Maker Faire的发起组织工作。她在深美学校创办了深圳校园内的第一个创客空间,并且主张让每一个教室都成为一个创客空间,让创意结合理论,支持学生们把想法落地。
With 20+ years experience in education, Twila advocates and trains teachers for Project Based Learning. From writing curriculum in US schools and receiving awards, to implementing PBL in Chinese schools, Twila has constantly pursued her passion of bringing guidance and innovation to educational institutions. An ideal coach, Twila has helped Shenzhen American International School achieve wall to wall PBL status, host Make Magazine's Shekou School Maker Faire, facilitate Exhibitions of Learning, and develop many teachers into PBL advocates. When Twila's school started one of the first dedicated school makerspaces in Shenzhen, she went further and pursued the idea that every classroom should be a makerspace, where academics support creativity and students bring their ideas into the physical world.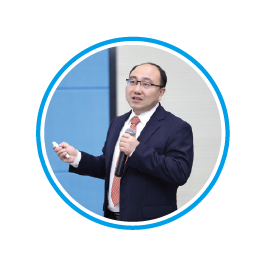 罗朝宣 Chaoxuan Luo
前海港湾小学校长 Principal, Qianhai Gangwan Harbour School
中国教育学会会员,全国奥林匹克数学一级教练,是全国教师创客联盟常务理事,广东省第三批骨干校长培养对象,广东省教育学会校"校本本课程专业委员会"理事,港湾学校创建者,自贸区第一所公立学校的创建人、校长,曾任南山实验学校荔林小学部部长,文德教学设备有限公司总经理, 在多个岗位上历练,参与南山区4所学校的改造和创建,都都取得显著成绩。长期致力于信息技术与课程深度融合以及课程综合化的研究,主持和参与多项国家级、省市、区级课题的研究,率先将创客文化教育导入学校课程建设,撰写的多篇论文在研讨会中获奖,在国家级刊物上发表,制作的案例和电子教材由国家级出版社出版发行。
At Qianhai Gangwan Harbour School, Principal Luo aims to imbue every student and teacher with the "Spirit of a Maker" – the audacity to explore, the willingness to engage in diligent practice, and an unerring commitment to excellence. By combining innovation and tradition, technology and cultural heritage, he hopes to develop global citizens for the future rooted in time-honored Chinese values. In addition to his principalship, Mr. Luo holds a number of offices and distinguished national, provincial, and municipal awards, including the Executive Director of the National Teacher Alliance, a Guangdong Province "Key Principal", Director of the Guangdong Province Textbook Curriculum Committee, member of the China Education Association, and a National Math Olympics Trainer.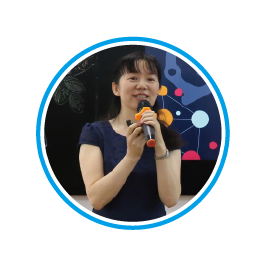 桂庆旭 Gui Qingxu
深圳市蛇口育才教育集团第四小学信息中心主任 Director, STEAM Education, Yucai #4 Primary School
桂庆旭,南山区教育技术名师、信息技术骨干教师;深圳市首批百名信息化专家培训对象;个人主持省市区级课题多个;主持了多个STEAM课程的开发;主持筹划了两间未来教室;开发校本信息化培训慕课近二十节。
Mrs. Gui Qingxu is the Director of Information Technology at Shenzhen Shekou Yucai Education Group No. 4 Primary School in Nanshan District. She has been recognized as a "backbone educator" for her pioneering work promoting the integration of technology into classroom instruction by the Nanshan Education Bureau. Furthermore, she has been recognized by the Shenzhen Municipal government among the Top 100 IT Educators and expert practitioners. While at Yucai No. 4 Primary School she has developed a number of STEAM courses, presided over the construction of two future classrooms, and delivered more than 20 unique professional development workshops.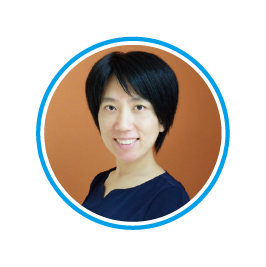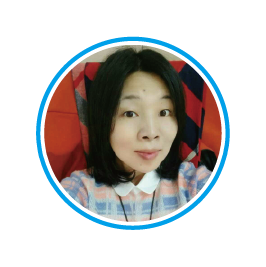 于晓譞 Dawn Yu+陈杰 Shirley Chen
"项目式学习"教学模式倡导者 Project Based Learning Chinese Teachers, SAIS
北京师范大学汉语国际教育专业。曾在英国曼彻斯特当地十余所中小学教授中文,回国后执教于多所国际学校,对中西方教育有深刻感受。经过对比、分析,并结合PBL教学理念,开发适合国际学校学生学习的中文及语文课程。
Dawn graduated from Beijing Normal University with a master degree in Teaching Chinese as a Foreign Language. She had taught Chinese in several local schools in UK. After she came back to China, she has worked in several international schools. Dawn has a wealth of experience both in Chinese and Western education. Based on the experience, she compared and analysed the two different education systems. In SAIS, she combined with PBL teaching philosophy to develop a bunch of Chinese courses which are applicable for international schools.
陈杰,深美国际学校中文教师,接触项目教学法(PBL)三年有余,参与筹划和参展深美国际学校年度学习成果展三次;北京语言大学教育硕士,曾任教于北京交通大学、北京外国语大学、北京语言大学等,教授不同国别和语言水平的留学生中文,并曾以交流学者的教授身份赴韩工作一年,在韩国交通大学中国语系教授本科生中文。她对于差异化教学以及新型教学改革带来的教育成效深有体会,从教以来一直致力于高效有趣的新型教学方法和方式的探索和应用;早期曾经在高中短暂任教两年,对于中国传统教学方式方法和教学改革有过实践性的感知认识和切身体验。
Shirley is a Chinese teacher at Shenzhen American International School, having been practicing Project-based Learning (PBL) for more than three years, and participating in the annual exhibition of learning at SAIS. After having graduated from Beijing Language and Culture University and gained her Master degree of Education, Shirley has taught at some universities in Beijing such as Beijing Jiaotong University, Beijing Foreign Studies University, and Beijing Language and Culture University, teaching international students from different countries with different language proficiency of Chinese. Shirley has also worked in Korea for one year, as an exchange Professor of Undergraduate at Chinese Department in Korea National University of Transportation. She is quite aware of the teaching differentiation and the education efficiency brought by the new teaching reform. She has been committed to the exploration and application of new efficient and interesting teaching methods since the first day of teaching. Additionally, two years of early working experience in public high school makes her have a practical perception and experience for the traditional Chinese teaching methods and teaching reform.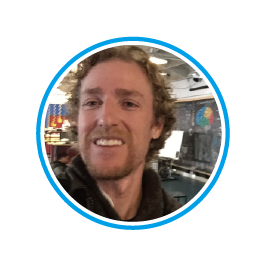 James Simpson
SteamHead创始人 Founder of SteamHead
James致力于为创客教师、学生和学校提供技术和服务,帮助其建设教育创客空间、开展创客教育项目。James来自美国加利福尼亚,目前已在深圳生活了五年。他运用自己的工程知识和学术思维,分享开源工具,举办公开的会议,投入时间精力为深圳不同教育机构服务,营造一个系统性、创新性和学习型的造物/学习氛围。
James is empowering Maker Ed teachers, students, and schools with techniques and formalization of their makerspace programs. Living in Shenzhen for the past 5 years, coming from San Francisco, he is using his engineering and academic mindset to organize the chaotic world of Making into a system of learnable innovation by releasing Open Source tools, hosting public meetings, and donating time to organizations in Shenzhen.
Founder of SteamHead makerspace, maker student guide to MAKE magazine, TechShop, TinkerStudio. Taught courses in university, high school, secondary school, and professional development classrooms in Electronics, Digital Fabrication, and Design. Formerly an engineer at Adidas, Gap, NASA, Toyota. University of Southern California B.S. Industrial & Systems Engineering 2002.
1.论坛分四个专场,每个专场可独立报名,,一人可申请多个专场门票;
2.论坛现场,
出示报名成功凭证换取入场手环
,凭手环确认最终入场;
3.论坛四个专场均席位有限,麻烦根据报名论坛相关专场时间,尽早入场,位置以最终入场顺序供应;
Important Notes:
1.Register free to get your tickets to the forum. Each person CAN apply for more than one session of the forum;
2.After registration, you'll get an e-ticket from Eventbrite, show it at the forum to get bracelets to enter the forum.
3.There are limited seats available for each session, please register according to your schedule. Also, please make sure you arrive at the venue 30 minutes before the session starts.
If you have any questions/inquries/cooperation with Maker Faire Shenzhen, welcome to contact us via email :info@chaihuo.org. Also welcome to follow us on Facebook to get the latest updates. 如有推广、票务、会务及其它问题,请邮件联系,联系邮箱: info@chaihuo.org;或关注柴火创客空间公众号(ChaiHuoMakerSpace),了解论坛最新动态!
Please follow and like us: