Project Maker (s): Alexandre Berthaud
Country/Area: France
Links to the Maker:  Facebook | Youtube
Maker Bio:
I started mixing art and music as a child when I made my own drum from scratch. When I got to university I discovered how to program music with pure data. This opened the door to a more unconventional way of making music. I quickly realized that I needed to materialize the data to go beyond the screen computer and make this music real.
It was from this desire that I began to experiment with electronics not usually associated with music creation like infrared sensors and motors. This led me to create m own instruments and my own sounds. During this time, I also founded the artist collective "Mille au carre". My goal with this was to bring different artists and musicians together and encourage a mixing of disciplines through digital technology. I since work with several artists on projects that are not necessary sound, with the aim of deconstructing things in a transversal way.
---
Project Name: Playing With Machines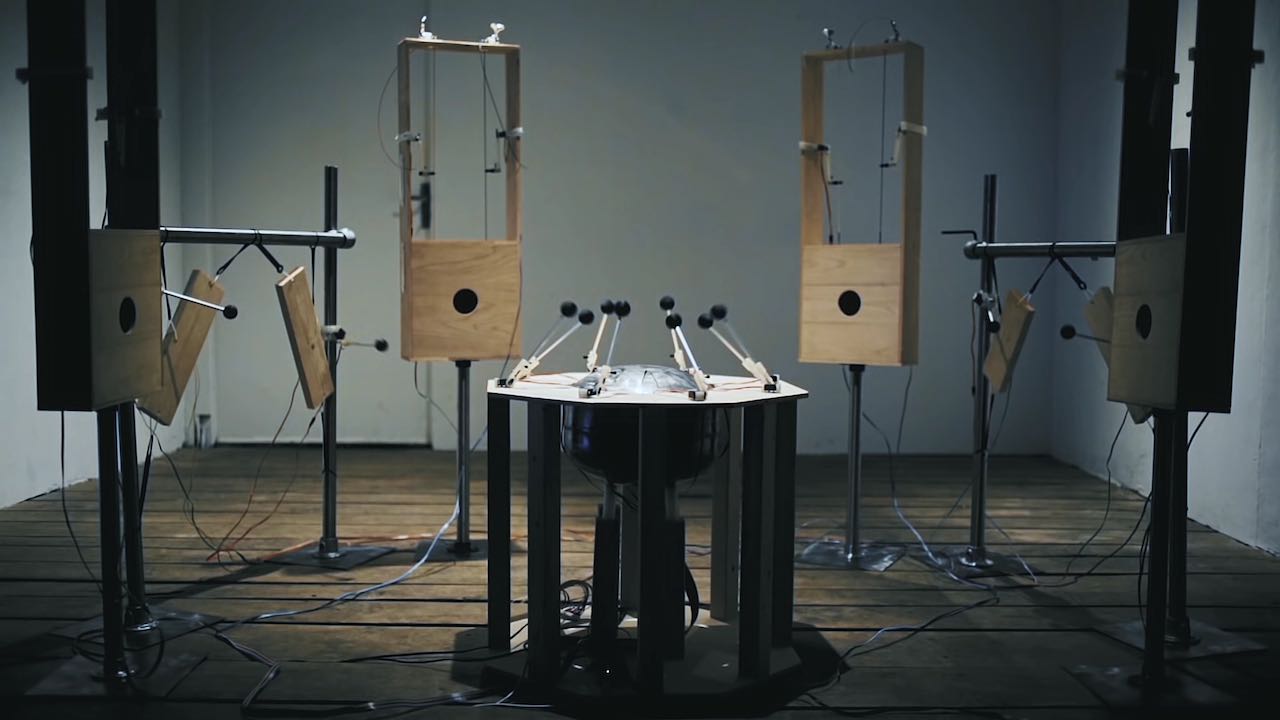 Project Introduction:
At first, Ork,1 was a part of an interactive installation. The instruments was reacting to gestures so performers could find a way to express music with body language. While I was doing some tests for the exhibition, I really enjoyed using Ork,1 as a VST (virtual instrument) on my DAW (sequencer). The idea of practicing with this orchestra in a band was born.
Integrating this kind of instrument in "popular" music is half of the research. Many motorized/robotized instruments have been made for years with automatons but unlike synthesizers, those have not found their place on stage yet. They are mostly presented alone or with their creators. This could be down to a fear of the idea mixing the industrial with the creative. Or more tellingly, robots with creativity. There is a lot to do to overcome the conventional wisdom of the robot replacing the human, when the two can and should complement one another. This work is only a drop but I consider it as a start in the right direction.
---
Special Thanks
to Maker Music Festival for inviting this amazing project to exhibit on Maker Faire Shenzhen 2021.