来Maker Faire Shenzhen的理由有很多
一览全球maker对科技的创新应用,
动手参与进来,亲身体验动手造物的乐趣,
围观精彩丰呈的亮点科技、艺术跨界项目
… …
There are many reasons to visit Maker Faire Shenzhen.
Some come to take a look at the innovative applications of technology by global makers,
Some come to get involved and experience the fun of hands-on creation.
Some come to learn about the highlights of science and technology and the crossover collaborations by artists
除了以上这些,
每年大咖云集、创新脑洞横行的创客高峰论坛
一直都是了解全球创新者社区最新动态的绝佳平台
But the greatest highlight of all is the Maker Summit Forum, which gathers heavyweights in the maker ecosystem to share about the latest developments in the global innovator community.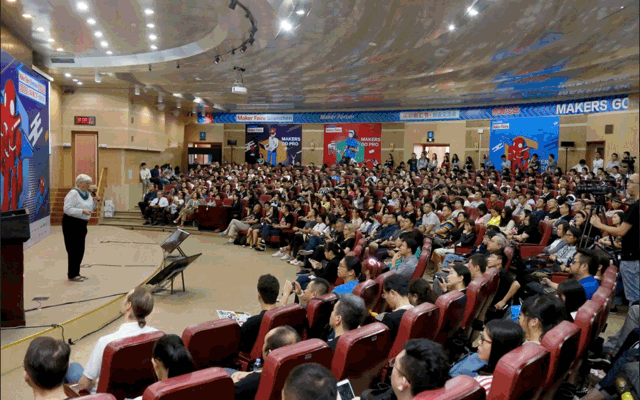 历届论坛嘉宾
今年,我们邀请到20位来自全球的可持续发展实践者
11月9日登陆大湾区国际创客峰会暨
Maker Faire Shenzhen 2019 创客高峰论坛
分享他们如何践行可持续发展的故事。
This year, we have invited 20 sustainable development experts from around the world to the Maker Faire Shenzhen 2019 Forum to share their stories about how they practise sustainable development.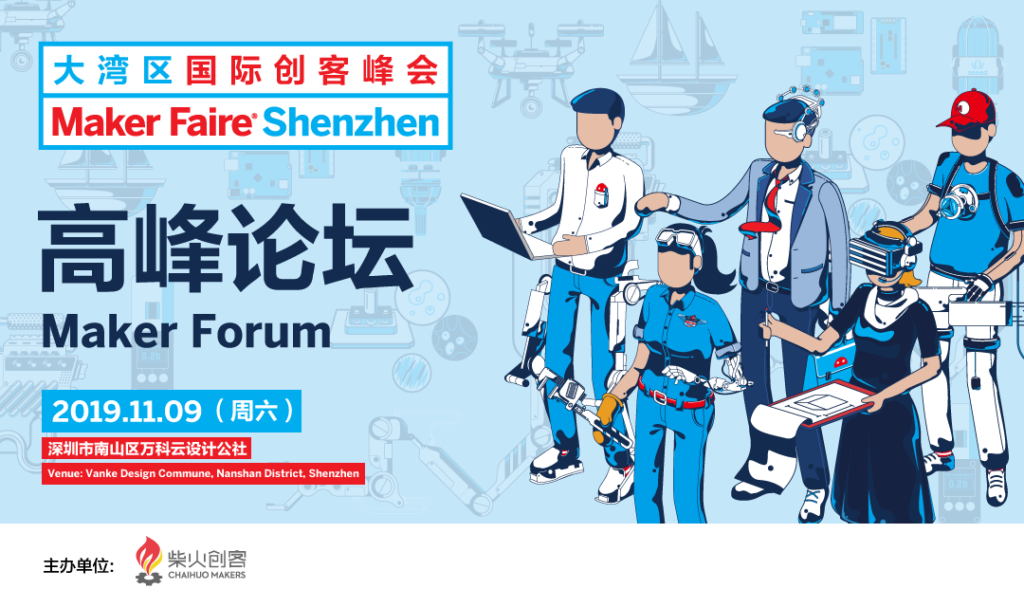 论坛主题
Forum Theme
可持续发展已经是当今世界主流价值观之一,不管是个人的人生规划、企业的商业发展还是国家的战略规划,可持续发展都是最重要的关键词之一。在宏观层面,以17个可持续发展目标为核心的《2030可持续发展议程》在2015年得到了所有联合国成员国的一致通过。在微观层面,个人,组织和企业也在其所在的领域探索可持续发展之路。今年的论坛,我们将关注"可持续发展"这个关键词,邀请来自不同领域、不同文化以及不同专业背景的嘉宾来分享他们在可持续发展方面的见解,并分享他们所做的项目、案例及其背后的故事。希望通过嘉宾的分享,引导大家对可持续发展有更深入的认识、新的思考以及行动。
Sustainable development is becoming one of the mainstream values of our society. On the wider scale, the 2030 Agenda for Sustainable Development has been adopted by all UN members since 2015, with 17 Sustainable Development Goals (SDGs) at its core, while individuals, organizations, and corporations are also exploring paths for sustainable development in their respective scopes. This year's forum focuses on sustainability in different aspects related to the maker community. We invite speakers from different sectors, cultures, and professional backgrounds to share their projects, stories and insights in sustainable development. In this way, we hope to shed some light on the topic of sustainability to promote a broader understanding and one day lead to collective actions on sustainable development.

 论坛细节 
Forum Details
时间:2019年11月9日  10:00 – 18:00
地点:万科云设计公社报告厅
Time: 10:00 – 18:00, Nov 9, 2019 (Saturday)
Venue: Lecture Hall, Design Commune, Vanke Cloud City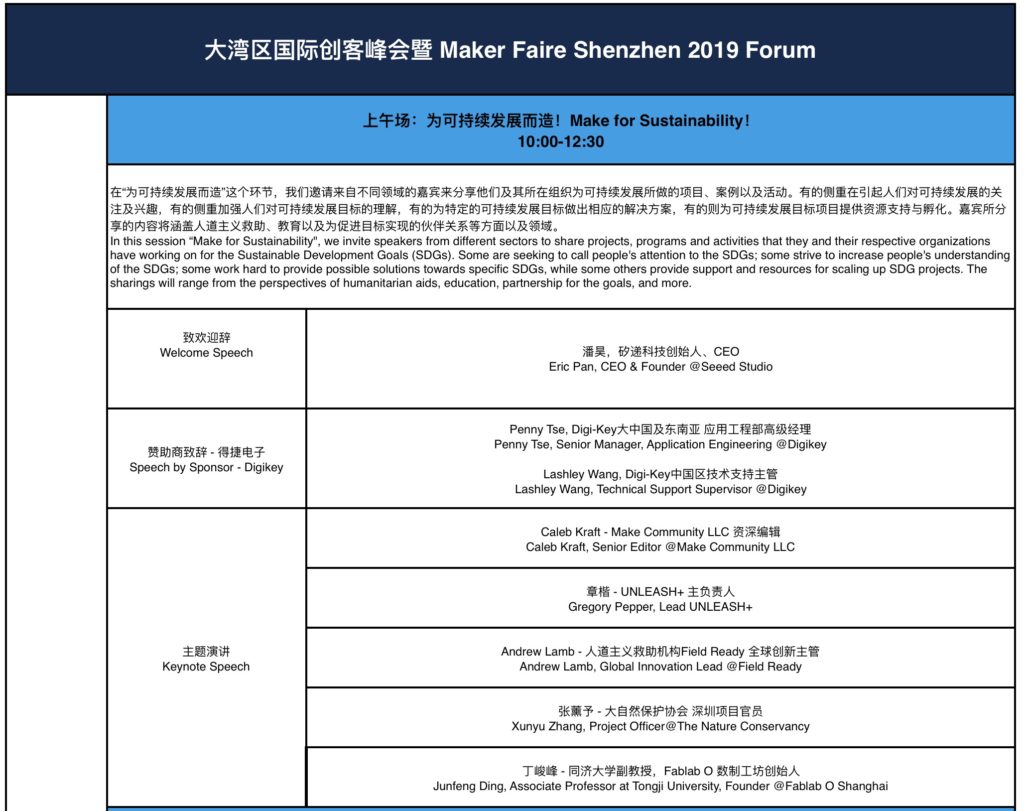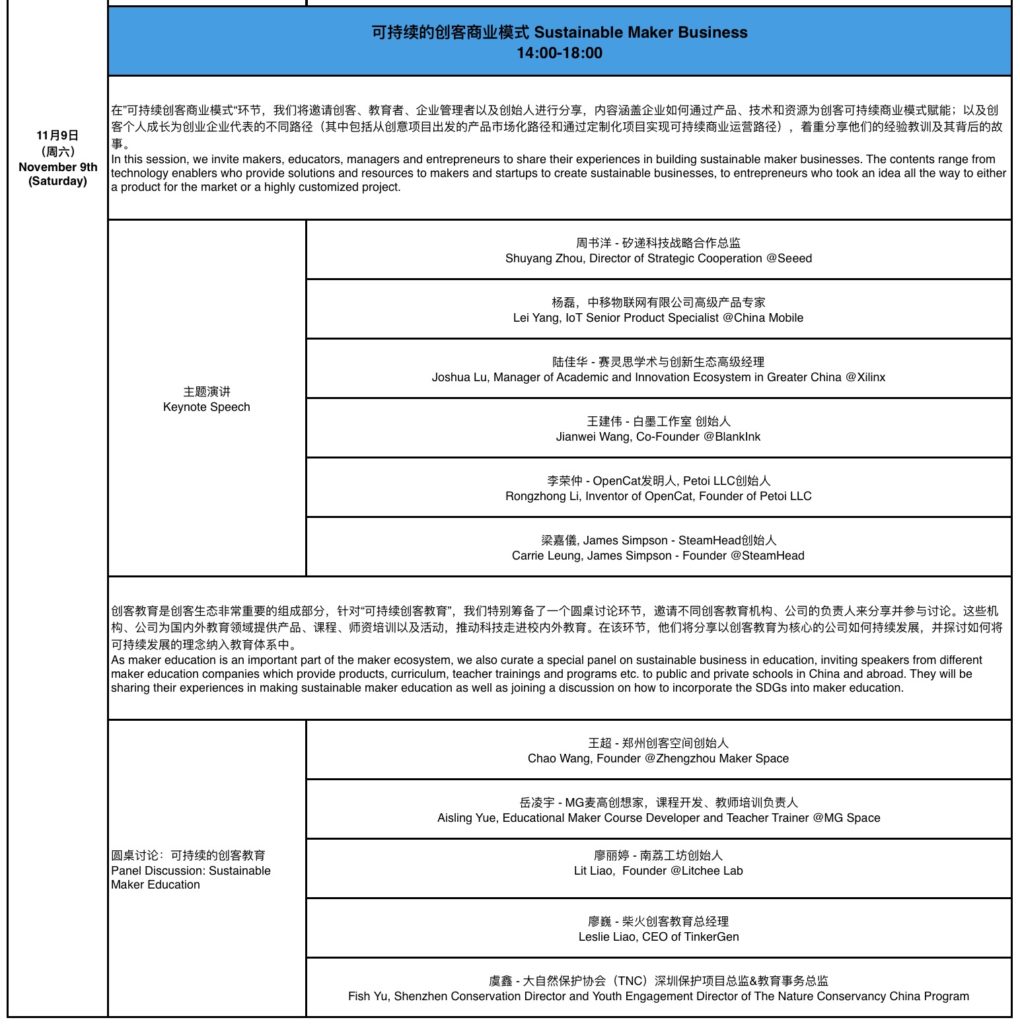 论坛分场与讲者 
Forum Sessions & Speakers
上午场:为可持续发展而造 Make for Sustainability
11月9日(周六)Nov.9 (Saturday) 10:00-12:30
在"为可持续发展而造"这个环节,我们邀请来自不同领域的嘉宾来分享他们及其所在组织为可持续发展所做的项目、案例以及活动。有的侧重在引起人们对可持续发展的关注及兴趣,有的侧重加强人们对可持续发展目标的理解,有的为特定的可持续发展目标做出相应的解决方案,有的则为可持续发展目标项目提供资源支持与孵化。嘉宾所分享的内容将涵盖人道主义救助、教育以及为促进目标实现的伙伴关系等方面以及领域。
In this session "Make for Sustainability", we invite speakers from different sectors to share projects, programs and activities that they and their respective organizations have been working on for the Sustainable Development Goals (SDGs). Some are seeking to call people's attention to the SDGs; some strive to increase people's understanding of the SDGs; some work hard to provide possible solutions towards specific SDGs, while some others provide support and resources for scaling up SDG projects. The sharings will range from the perspectives of humanitarian aids, education, to partnership for the goals, and more.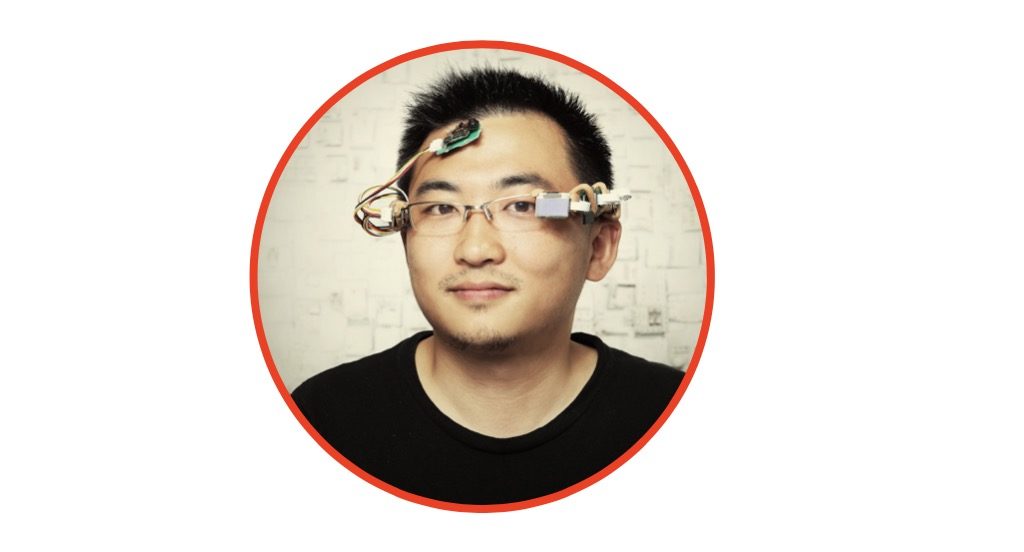 潘昊 Eric Pan
矽递科技创始人、CEO
CEO & Founder @Seeed Studio
潘昊是一位资深创客、骑行者,也是深圳矽递科技股份有限公司Seeed Studio、柴火创客空间创始人、Maker Faire Shenzhen发起人。他信奉开源精神和大众创新,是中国创客文化领导者。2008年,他创立矽递科技,致力于为全球创客社区和物联网开发者提供开源硬件和敏捷制造服务。联合多方科技合作伙伴,矽递为物联网和人工智能行业提供开源、模块化的专业解决方案。矽递科技总部位于硬件之都深圳,通过整合深圳丰富、灵活的供应链资源,助力全球硬件项目从原型到量产及市场化之路。
Maker and Biker, Founder of Seeed Studio, Chaihuo x.factory and Maker Faire Shenzhen. He is a Believer of open source and crowd innovations. His major effort is creating Seeed since 2008, as a technology service company to provide open hardware and agile manufacture services. Seeed works closely with technology providers to offer an open, modular and structured solution for IoT and AI. It also integrates the supply chain resources based in Shenzhen to help scale prototypes up to mass productions.
演讲语言:中文

Penny Tse (Left)
Digi-Key大中国及东南亚 应用工程部高级经理
Senior Manager, Application Engineering @Digikey
Lashley Wang (Right)
Digi-Key中国区技术支持主管
Technical Support Supervisor @Digikey
得捷电子Digi-Key自从 1972 年成立以来,一直致力于现货供应具有最广泛选择的电子元件,为客户提供最优质的服务,以及为工程师提供从"原型到生产"(Prototype to Production®) 的完整设计流程支持,目前为包括中国在内的170多个国家和地区的70多万客户提供优质服务。Penny Tse于2013年加入Digi-Key, 6年以来,Penny一直致力于完善Digi-Key技术支持服务和本地化发展进程。Lashley Wang于2013年加入Digi-Key,是Digi-Key中国AE团队核心成员之一。
Since its founding in 1972, Digi-Key has been committed to offering the broadest selection of in-stock electronic components, as well as providing the best service possible to its customers, aiding engineers through the entire design process, from Prototype to Production®. Including China, currently Digi-Key provides quality services to 700,000 customers in more than 170 countries and regions. Penny Tse is Senior Manager, Application Engineering for Digi-Key since 2013.  He is determined to pursue excellence in Digi-Key technical support and localization. Lashley Wang joined as a core team member of Digi-Key China AE team since 2013.  He is one of the active contributors to China engineer and maker communities.
演讲语言:中文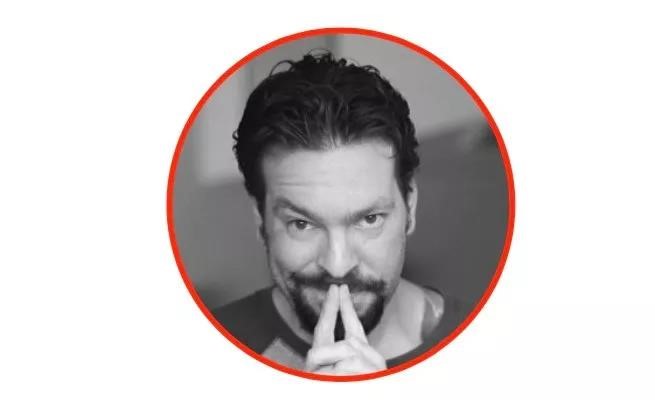 Caleb Kraft
Make Community LLC 资深编辑
Senior Editor @Make Community LLC
Caleb是《Make:》杂志的资深编辑,他周游世界,参加各地Maker Faire和拜访创客聚集的社区空间,如fablabs、创客空间和骇客空间等。他喜欢以视频、故事报道为媒介,并通过Make杂志和Maker Faire分享创客社群的创新创意以及造物热情。
Caleb is the senior editor for Make: He travels around the world visiting Maker Faires and community spaces where makers gather, like FabLabs, makerspaces, and hackerspaces. He loves sharing the passion of the maker community through stories and videos for Make Magazine and Maker Faire.
Language used for speech: English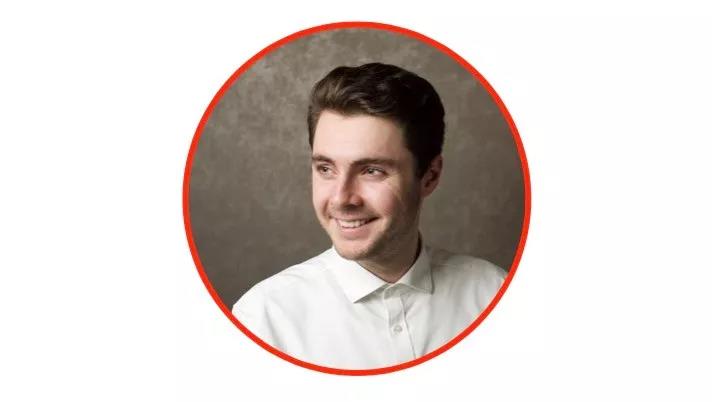 章楷 Gregory Pepper
UNLEASH+ 主负责人
Lead UNLEASH+
Gregory Pepper是一名创新设计师,他有丰富的创新规划经验,曾为初创公司、企业、非营利机构和大学建立创新和可持续发展的计划。他现在是UNLEASH+的负责人,UNLEASH+是一个为期6个月的早期孵化项目,为开发联合国SDG解决方案的团队提供支持。此前,他曾在15个非洲国家与Seedstars World一起举办创业比赛,也曾和Seedspace合作,为20多个国家的联合办公空间搭建协作网络。Gregory拥有理工与艺术双重硕士学位,毕业于帝国理工学院、皇家艺术学院、清华大学和南洋理工大学。
Gregory Pepper is an innovation designer, who's core experience is in creating programs in innovation and sustainability for early-stage ventures, corporates, NGOs, and universities. He currently leads UNLEASH+, a 6-month pre-acceleration program for teams developping solutions to address the Sustainable Development Goals (SDGs). He previously organised startup competitions in 15 African countries with Seedstars World, and ran a network of co-working spaces in 20+ countries with Seedspace. Gregory holds an MSc & MA in Global Innovation Design, from Imperial College, the Royal College of Art, Tsinghua University and Nanyang Technological University.
Language used for speech: English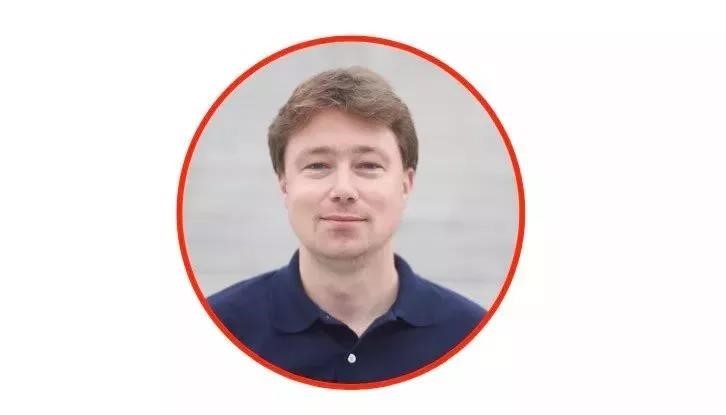 Andrew Lamb
人道主义救助机构Field Ready 全球创新主管
Global Innovation Lead @Field Ready
Andrew Lamb以领导者的角色在工程、人道主义救援和国际发展领域里有超过十年的经验,曾是英国无国界工程师组织负责人。Andrew现就职于Field Ready,该人道组织在实践"就地制造物资,直接用于灾难救援"方面领先于世界。Andrew也是沙特瓦兹基金会 (Shuttleworth Foundation) 研究员,通过开源的方式研究并实践"大规模小型制造"( Massive Small Manufacturing),将本地创新制造与全球传统制造业相结合。他参与设立Open Know-How标准,支持创客在各个网络平台上记录分享;建立新的基础设施,如智能合约,以促进"制造网络 Internet of Production (IoP)" 的建立等。
Andrew Lamb now works with Field Ready, a humanitarian organisation that has pioneered the application of making in disaster response. His current work includes establishing Open Know-How standards to share maker documentation across platforms and creating infrastructures such as smart contracts to enable a new 'Internet of Production (IoP)'. He is also a Shuttleworth Fellow focusing on open approaches to what he calls 'Massive Small Manufacturing' – the concept of complementing innovative local manufacturing with traditional global manufacturing. Andrew Lamb has been a leader in the engineering, humanitarian and international development sectors for more than a decade. He was the first Chief Executive of Engineers Without Borders UK.
Language used for speech: English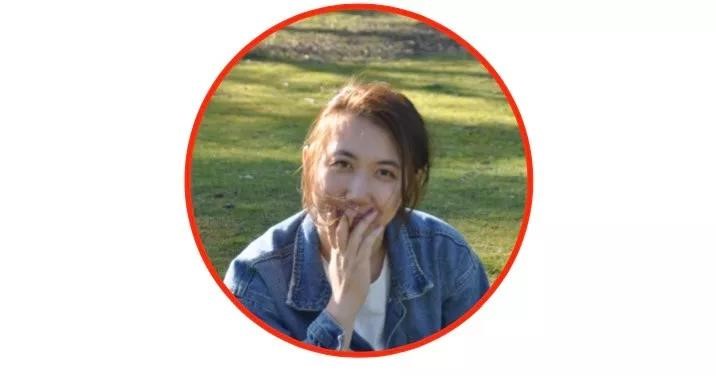 张薰予 Xunyu Zhang
大自然保护协会 深圳项目官员
Project Officer @The Nature Conservancy
张薰予目前是大自然保护协会(TNC)深圳项目工作人员,她研究生毕业于香港中文大学环境规划相关专业,进入TNC之前在校参与绿色建筑、可持续城市更新等课题研究,自身对探索城市可持续发展的内容充满兴趣。于2018年加入TNC,参与青少年环境教育项目相关工作,当前负责深圳城市项目公众参与部分工作。
Xunyu Zhang is a member of The Nature Conservancy Shenzhen Program. She studied environmental planning at the Chinese University of Hong Kong and joined the research of green building and sustainable city renewal and other related topics. She is very interested in the topic of sustainable city development. Xunyu joined TNC in 2018 to work for the YOUTH E-STEAM program and is currently in charge of engaging the public on TNC's Shenzhen programs.
演讲语言:中文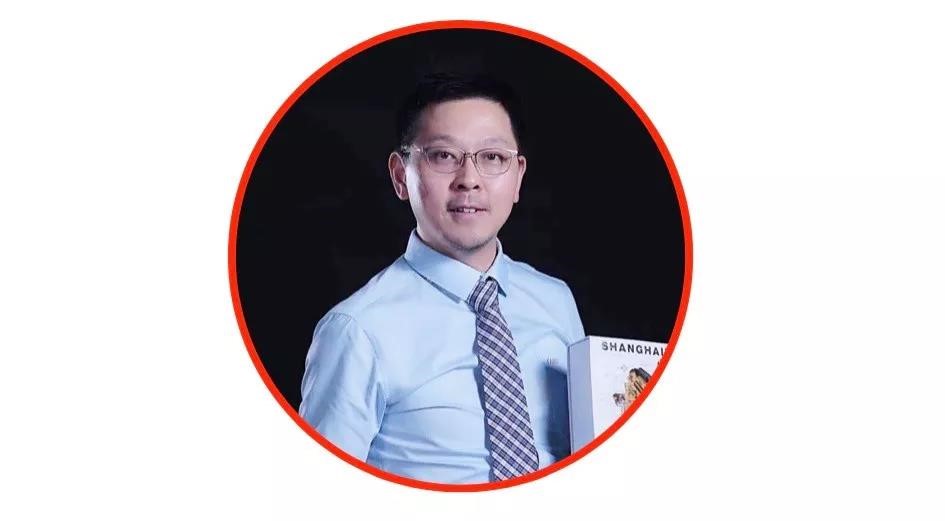 丁峻峰 Junfeng Ding
同济大学副教授,FabLab O 数制工坊创始人
Associate Professor at Tongji University, Founder @FabLab O Shanghai
同济大学设计创意学院,环境设计专业副主任,副教授;Fablab O|数制工坊创始人、主任;丁峻峰毕业于东南大学建筑系,获得美国哈佛大学设计学(数字方向)研究生学位,以及美国注册建筑设计师AIA认证,LEED 可持续认证; 2013年9月,在丁峻峰老师的主导下,同济大学设计创意学院创办了中国第一家Fablab开放实验室,创办了 FabLab O X|中国"数字"工坊-智造学术X,FabLab O Playground|中国"数制"乐园等创客STEAM教育平台和系统;同时丁老师活跃在相关"数制"跨界项目和研究前沿。
DING Junfeng got his bachelor degree from Southeast University Department of Architecture and Master degree from Harvard University with focus on digital fabrication. in September 2013, Professor Ding Junfeng set up the first Fablab in China. He also developed the FabLab O X and FabLab O playground STEAM education platform and system in college, high schools and middle schools; Mr. Ding is actively involved interdisciplinary digital fabrication projects and researches.
演讲语言:中文
下午场:可持续的创客商业模式 Sustainable Maker Business
11月9日(周六)Nov.9 (Saturday) 14:00-16:00
在"可持续创客商业模式"环节,我们将邀请创客、教育者、企业管理者以及创始人进行分享,内容涵盖企业如何通过产品、技术和资源为创客可持续商业模式赋能;以及创客个人成长为创业企业代表的不同路径(其中包括从创意项目出发的产品市场化路径和通过定制化项目实现可持续商业运营路径),着重分享他们的经验教训及其背后的故事。
In this session, we invite makers, educators, managers and entrepreneurs to share their experiences in building sustainable maker businesses. The contents range from technology enablers who provide solutions and resources to makers and startups to create sustainable businesses, to entrepreneurs who took an idea all the way to either a product for the market or a highly customized project.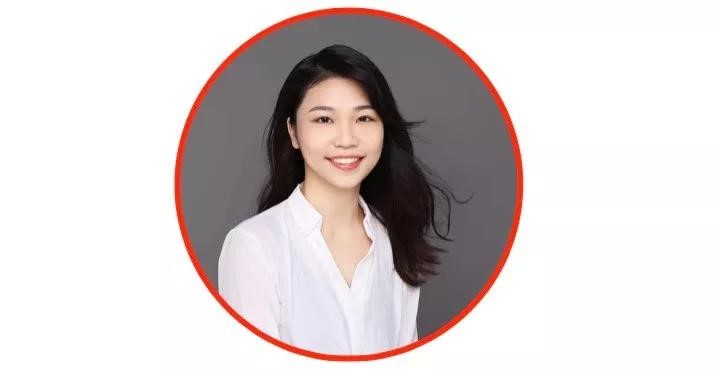 周书洋 Shuyang Zhou  
矽递科技战略合作总监
Director of Strategic Cooperation @Seeed
周书洋在嵌入式电子产业有七年多的工作经验,善于在产业链里推进战略合作关系和商业发展,在销售、市场营销和战略合作领域都有杰出的表现和领导能力。她在矽递科技担任战略合作总监,致力于把物联网科技开发成方案,为不同产业,如精准农业、智慧农业和智慧建筑等领域提供工业级的物联网解决方案。
With over 7 years of experience in embedded electronics industry, Shuyang specializes in creating strategic partnerships and business development in the entire industry chain, with demonstrated performance and leadership in Sales, Marketing and Partnership. Currently, Shuyang serves as the Director of Strategic Cooperation at Seeed, devoted to developing IoT technology into IoT products and providing industrial-grade solutions for a wide range of industries including precision farming and smart building.
演讲语言:中文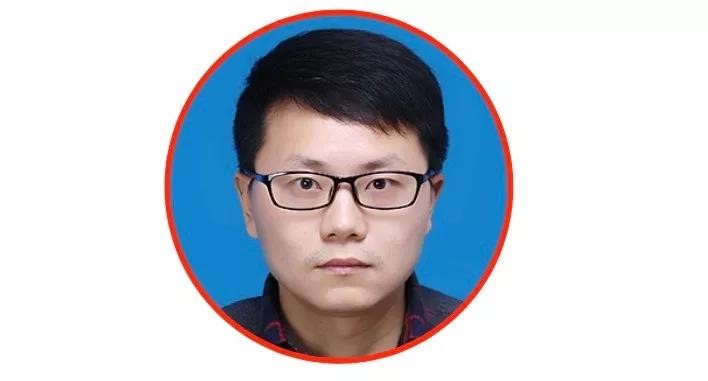 杨磊 Lei Yang
中移物联网有限公司高级产品专家
IoT Senior Product Specialist @China Mobile
杨磊是华中科技大学硕士研究生,先后在华为、中兴有过多年通信,物联网行业工作经验。曾负责OneNET平台NB-IOT接入套件能力规划,OneNET应用开发环境等使能能力建设。OneNET共计服务13万开发者,有效支撑6万个项目研发落地,缩短开发者一半研发时间。
Lei Yang is a Postgraduate of Huazhong University of Science and Technology. He once worked at ZTE and HUAWEI and has extensive experience in the IoT industry. At China Mobile IoT Co., Ltd., he has managed OneNET's NB-IoT ability and application development environment. OneNET provides services to more than 130,000 developers and supports 60,000 applications to reduce their development time.
演讲语言:中文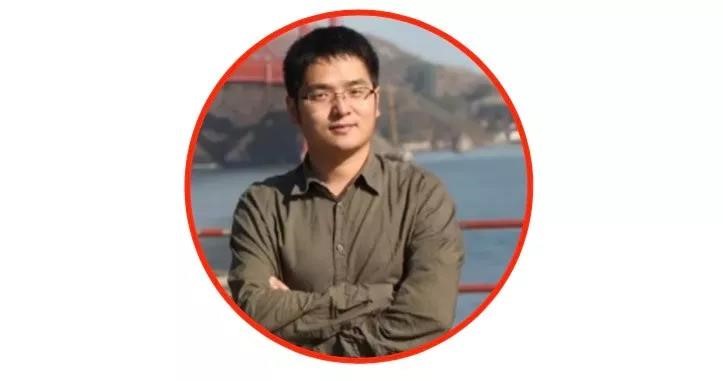 陆佳华 Joshua Lu
赛灵思学术与创新生态高级经理
Manager of Academic and Innovation Ecosystem in Greater China @Xilinx
陆佳华是赛灵思公司学术与创新生态高级经理,负责赛灵思在亚太区学术合作,开源社区,前沿技术初创孵化等工作。陆佳华共同发起了国内第一个开源硬件OpenHW社区,撰写了全球第一本Zynq开发者实战指南,发掘了以深鉴科技(Deephi)为代表的多个前沿技术初创企业。他目前正致力于通过Pynq等开源框架与创客创新社区互动,帮助创客社区学习和使用FPGA/Zynq,并在此基础上发掘新的初创公司。陆佳华同时还兼任中国计算机学会体系结构专委会常务委员。
Joshua is the Manager of Xilinx Academic and Innovation Ecosystem in Greater China. He is in charge of the academic collaboration, open source community, innovation ecosystem and entrepreneurship. He was the co-founder of the first Open Source Hardware community in China (OpenHW.org), and published the first Zynq development book, he discovered Deephi and other high-tech start-ups. He is now devoted to interacting with Maker/Innovator community, expanding the FPGA/Zynq developer community and discovering new start-ups from this platform. Joshua Lu is also the executive member of the Computer Architecture Committee of China Computer Federation.
演讲语言:中文
王建伟 Jianwei Wang
白墨工作室 创始人
Co-Founder @BlankInk
王建伟自14年开始从事创客行业相关工作,曾在北京创办MakerPaPa,举办创客工作坊、分享会、创客马拉松等活动,于16年创办白墨工作室专注于商业定制交互装置的方向,尝试将创客从自造的过程变为商业化运营。
Jianwei has been a maker since 2014. He created "MakerPaPa", a Beijing-based company that organizes workshop, sharing, and maker hackathon. In 2016, he co-founded Blankink Studio, focusing on designing customized interactive installations for business applications, exploring a new journey: "from making to sustainable business operation".
演讲语言:中文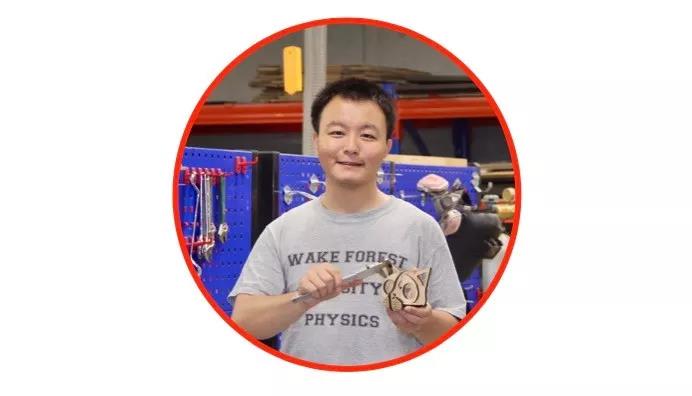 李荣仲 Rongzhong Li
OpenCat发明人, Petoi LLC创始人
Inventor of OpenCat, Founder of Petoi LLC
李荣仲是物理学博士和计算机硕士,他曾在维克森林大学教授编程。荣仲是一个创客、摄影师和诗人,他喜欢探索交叉学科的课题并利用有限的资源提出创造性的解决方案。作为他曾经的业余项目,OpenCat是当前世界上最轻量化的四足机器人行走方案,并促使他走上了创业的道路。
Rongzhong holds a PhD in physics and a master's in computer science. He previously taught programming classes at Wake Forest University. He is a maker, photographer and poet. He likes to explore interdisciplinary topics and find innovative solutions with limited resources. As his previous hobbyist project, OpenCat is the lightest solution for robotic quadruped walking, and led him onto the journey of entrepreneurship.
演讲语言:中文
梁嘉儀 Carrie Leung, James Simpson
SteamHead创始人
Founder @SteamHead
Carrie是创客教育家,致力于搭建一个开放的社群平台,以连接青少年创客、教育者以及产业资源,让他们能够互相学习、交流与协助。在过去的8年里她在深圳实践PBL基于项目的教学课程,同时不断地尝试在教学中融入创客思维和分享真实案例。她现在就职于美国加州知名高中High Tech High,为该校创建融合电子与媒体艺术的课程方案。除了平日的教学外,她也在运营非盈利项目MakeFashion Edu以及创建了非盈利机构&创客空间SteamHead,促进学校、教师和企业之间的交流,推广深圳闻名世界的科技制造资源,促进各方合作。
Carrie Leung is a maker-educator focused on building open community platforms for young makers, educators, and industry to collaborate, learn, and connect. She has spent the last eight years in Shenzhen, China teaching in project-based learning classrooms and exploring ways to embed the maker mindset and real-life experiences into education. She is currently building an Electronics and Media program at High Tech High in California. Outside the classroom, she built non-profit programs and spaces, MakeFashion Edu and SteamHead, to connect her community of schools, teachers, and companies with each other and to leverage the amazing technology manufacturing resources that Shenzhen is famous for.
James是SteamHead联合创始人,致力于将创客教育融入到教师和学生现有项目中,以提高他们的学习能力。James拥有工程和时尚营销的教育背景以及在旧金山科技公司的工作经历,他现在是深圳南山国际学校的一名高科技集成教育者,在这个具有国际化的教学环境里,他和志同道合的教师以及K-12学生们一起探索知识之海的同时培养造物技能。
James is empowering Maker Ed teachers, students, and schools by integrating maker education into their existing programs. Living in China since 2012, he comes from a background of engineering and fashion marketing in San Francisco tech offices. He is currently the High Tech Integrator at the International School of Nanshan, where he works directly with educators and K-12 students in an International Baccalaureate environment.
Language used for speech: English
圆桌讨论:可持续的创客教育 Panel: Sustainable Maker Education
11月9日(周六)Nov.9 (Saturday) 16:00-18:00
创客教育是创客生态非常重要的组成部分,针对"可持续创客教育",我们特别筹备了一个圆桌讨论环节,邀请不同创客教育机构、公司的负责人来分享并参与讨论。这些机构、公司为国内外教育领域提供产品、课程、师资培训以及活动,推动科技走进校内外教育。在该环节,他们将分享以创客教育为核心的公司如何持续发展,并探讨如何将可持续发展的理念纳入教育体系中。
As maker education is an important part of the maker ecosystem, we also curate a special panel on sustainable business in education, inviting speakers from different maker education companies which provide products, curriculum, teacher trainings and programs etc. to public and private schools in China and abroad. They will be sharing their experiences in making sustainable maker education as well as joining a discussion on how to incorporate the SDGs into maker education.
王超 Chao Wang
郑州创客空间创始人
Founder @Zhengzhou Maker Space
王超,郑州创客空间创始人,TechStudio创始人,Fablab郑州实验室主任,国家级创新创业导师,河南省孵化器创新联盟理事,郑州大学特聘创业导师。
Chao Wang, Founder of Zhengzhou Makerspace and TechStudio, Director of Fablab Zhengzhou, top-tier mentor for innovation and startups in China, member of Henan Incubator Innovation Alliance, Startup Mentor at Zhengzhou University.
演讲语言:中文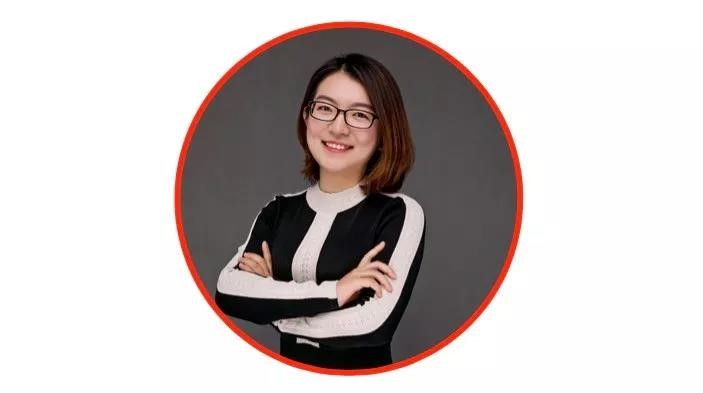 岳凌宇 Aisling Yue
MG麦高创想家,课程开发、教师培训负责人
Educational Maker Course Developer and Teacher Trainer @MG Space
岳凌宇是一位热忱的教育者,致力于支持孩子们通过科创的方式丰富自我表达,将自己的想法变成现实。她和团队伙伴一起,为3-14岁的少年儿童打造真实的科创空间 —— MG Space,让孩子们能够拥有一个无拘无束、动手创造的地盘儿。
Aisling Yue is a passionate educational maker course developer and teacher trainer, who is committed to supporting kids to express themselves with maker projects and turn their ideas into reality. Aisli