Workshop Topic: Green Laser(ed) Lantern
Time:
Session #1: Saturday, Nov. 11th at 11am
Session #2: Sunday, Nov. 12th at 2pm (TBD)
Place: Workshop Room 1 深圳职业技术学院 (留仙洞校区) 德业楼(教二) 2楼203教室
Max: 20 per session
Content:
Our Lasers and Lanterns workshops allow young makers to laser-cut their very own designed Mid-Autumn Lanterns using recycled cardboard materials, thereby hacking traditions with modern maker technology in a sustainable way.
Expanding on our Lasers & Lanterns workshops that were held at Dim Sum Labs in Hong Kong, featured in a project by Design Trust HK and which curriculum was part of the Fab Foundation's new Scaling a Community of Practice for Education in STEM through Digital Fabrication (SCOPESdf) project announced at FAB13 in Santiago, Chile, we are pleased to partner with Ogilvy & Mather to bring this workshop to Shenzhen Maker Faire 2017 in an updated form that allows young makers to also power their lanterns by making their own battery from recycled and/or readily available materials.
Mentor:
Brian Tang is the founder of Young Makers & ChangeMakers, an inclusive platform and community that fosters young maker mindsets, STEAM education and 21st-century skills to empower youth to create innovative solutions for our communities and to prepare them for the jobs of tomorrow.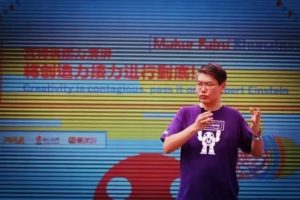 Manolis Perrakis is head of Creative Technology at Ogilvy & Mather in Hong Kong and co founder of Dim Sum Labs, Hong Kong's first Hackerspace.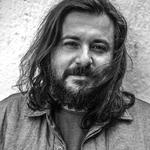 Sign up: