MAKER: Taegyun Kim
Taegyun Kim is a maker, engineer, designer, and media artist. He graduated from Soongsil University and researched in the Mobile laboratory. He researched about 'Human factors of 3D stereoscopic cinema-HCI Symposium', 'Smartphone Communicating Research utilizing Ultrasonic sound', 'Development of Music Emotional and Lighting System using MATLAB and V4′,'Interactive Ads Platform using Scanimation'. His works are mainly about interactive art, physical computing, and light. Taegyun's works have been displayed in many exhibitions, including Makerfaire 1st Seoul, Creator Planet 2013/2014(SK Planet), Dev On(Daum), Exhibition Creative Korea 2014(Ministry of Science, ICT, and Future Planning), China-Japan-South Korea cooperation Media Exhibition in Jeju (SK Art Nabi Center). He also has provided installation for corporations (Converse Korea, Hanhwa Galleria) and set up the public arts in the park, Seoul. Now, he is teaching and giving technical advice for students. Participation in Maker Faire 深圳 2016, Maker Faire Seoul 2012
PROJECT: 1. Aspects of Her Life_Frank Cong (Drawing machine1)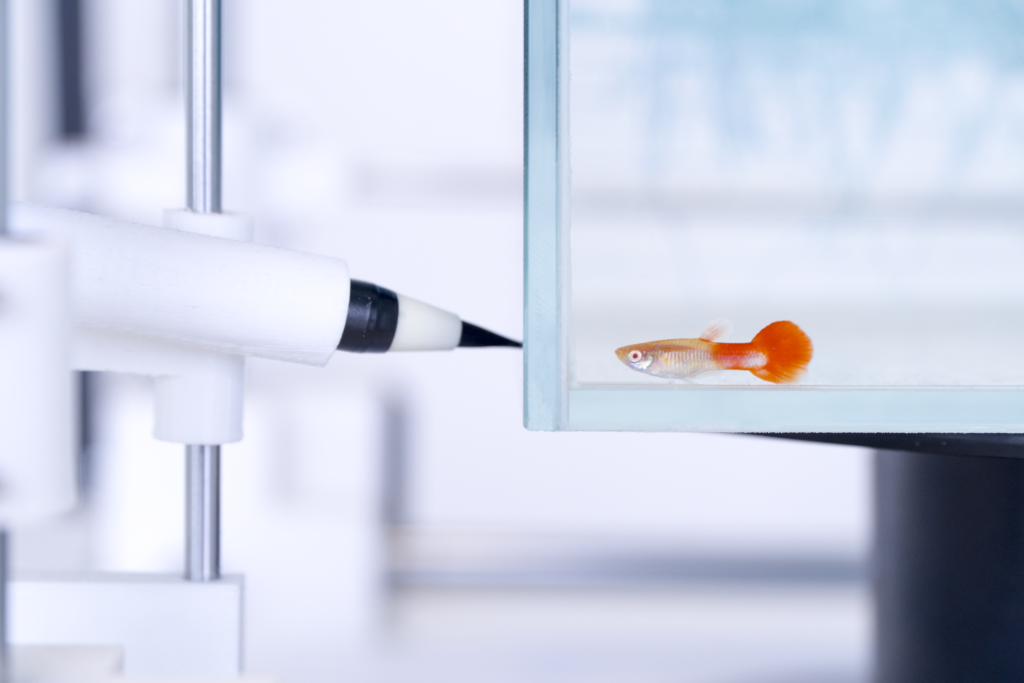 Aspects of Her Life is an organism-controlled multi-dimensional painting machine. It utilizes two cameras to track a fish's trajectory and then draws the projected traces respectively on three sides of the fish tank. While the fish's behavior determines the painting outputs, the motion of the paintbrushes is influencing the fish in return, creating a dialogue between an organic life and a mechanical system.
PROJECT 2: Silkbot_Yiqi Zhou
The concept of our project is about developing the relationship between human and machines. The audience could interact with the drawing machine by typing the messages into the computer. The worm-shaped robot could become the receiver of the message and leave the Morse code on paper and the morse code is always considered to be related to the binary systems and computer technology so that the robot is translating the human's language into machine's.
WEBSITE: http://www.detaoma.com/Roy_Ascott/