如果要寻找这个世界上最黑科技、奇趣科技作品,那么你绝对不能错过Maker Faire。如果想真正了解黑/趣科技的Maker,那么你绝对不能错过"艾特说@ Maker Faire Shenzhen"。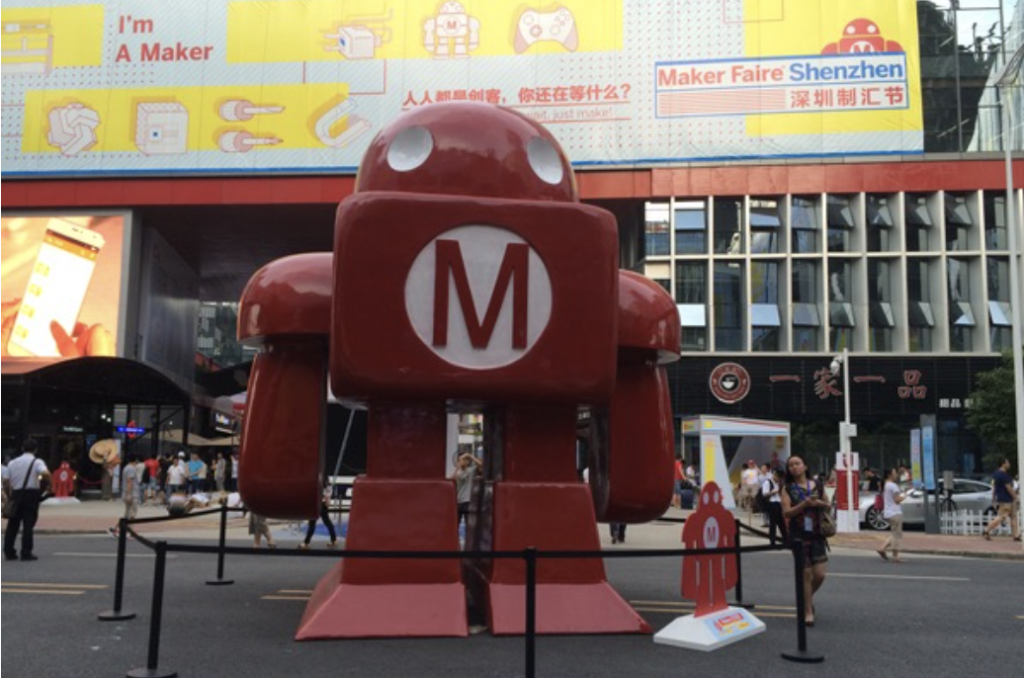 "艾特说 @ Maker Faire" 是由艾特说×Maker Faire Shenzhen联合举办的闪电演讲秀,邀请了世界各地24位创客来分享自己的故事,如何努力将想法变成现实、如何动手改变过去,从脑洞到产品的演变、从思维到行动上的转变,涵盖人工智能、机器人制造、创客教育等各种领域。
一如既往,艾特说将用接力的方式传递他们愿景和行动。
时间
第一场 | 11月11日14:30-17:00
第二场 | 11月12日 14:30-17:00
地点
南山区深职院留仙洞校区- Maker Faire SZ舞台区
流程
签名报到:14:00-14:30
闪电演讲:14:30-16:30
自由勾搭:16:30-17:00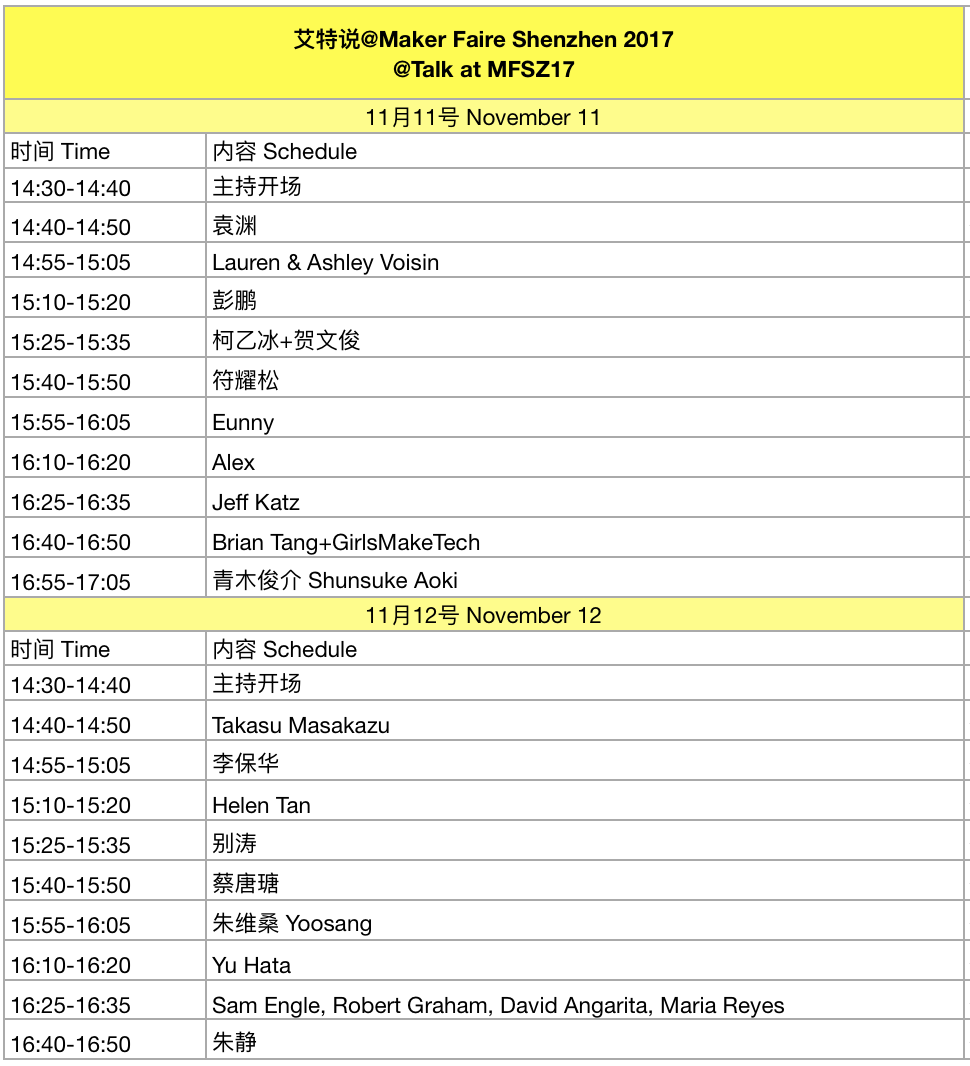 来自近10个国家
最具前瞻性的24位创客
源自真实生活的18个故事
创意闪烁的那一瞬间
今年最劲的创客分享盛会
艾特说 @ Maker Faire Shenzhen 2017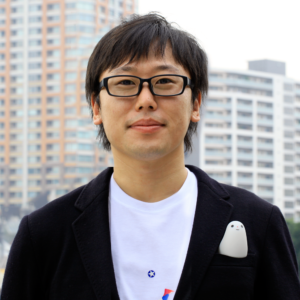 青木俊介 Shunsuke Aoki
Yukai Engineering Inc.
《Qoobo: Tailed pillow that heals your heart》
CEO & Co-Founder of Yukai Engineering Inc.
2001 Co-founder of Team-lab during studying in the University of Tokyo
2007 Established Yukai Engineering with Sagisaka
2008 CTO of Pixiv.Inc Launched a service with 25 Million users
2009 Graduated from Donghua University(Shanghai, China)
2011 Turned Yukai to joint stock corporation
2015 Committee of Good Design Award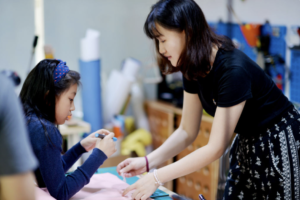 朱维桑 Yoosang
南荔工坊 LitcheeLab 
《make it, learn it, do it》
深圳大学艺术设计学院硕士,专业是环境艺术设计,16年前往韩国生活学习,接触到了不同的艺术和文化受到很大启发。曾就职于设计公司,对各类型设计尤其是室内装饰还保持有强烈的热爱。目前在南荔工坊担任设计导师给8-15岁的孩子提供创客教育,前往多所公立学校授课,同时也会在空间接待外来人员以及相关市场工作。空余时间会做一些手工作品。平时喜欢参加和观看一些公开活动和展览,对一切和创新、创意有关的事物都很感兴趣。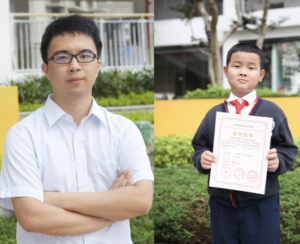 柯乙冰+贺文俊 
万科麓城外国语小学 
《智能校车人员安全检测系统制作分享》
柯乙冰,万科麓城外国语小学科学教师、学校科创俱乐部创建人,曾获得学校优秀、先进教师称号,参加过多次区里的专业比赛并获奖,数次带领学生参与市、区科技类比赛获奖。柯乙冰老师在创客教育的大背景下,积极推动学校创客教育的发展,在进行创客培养的两年时间里,不遗余力地在学校的创客教育普及、学生的创客培养上发挥作用,截止到目前为止,万科麓城外国语小学的创客教育发展已初见成效。
贺文俊,万科麓城外国语小学五年级学生,科创俱乐部成员,在两年的时间里,小创客特质凸显,创意无限,制作出很多优秀作品。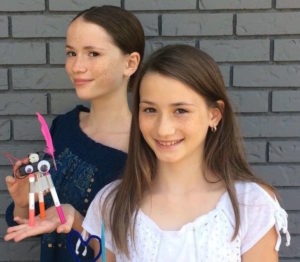 Lauren & Ashley Voisin  
http://www.robotsrfun.com/ 
When Dreams Become Real – A Robots Are Fun Story
Lauren Voisin was first inspired to share her ideas with others by the Calgary Maker Faire. Since her first weekend event, Lauren has taught thousands of people how basic circuits work and how much fun being involved with robotics and coding can be. She has shared her ideas at several events including the Geeky Summit, MakeFashion, U.N. Compact Global Summit for Equality, and given a Walrus Talk. Lauren's passion remains to encourage other kids to try robotics and see what they can create.
Ashley Voisin started working with Robots Are Fun at the Calgary Maker Faire five years ago. She is now the Chief Creative Officer for Robots Are Fun. Ashley has been in three MakeFashion shows and has designed three technology integrated garments over the last three years, she has also been a part of four Mini Maker Faires in Calgary, Alberta; two in Red Deer, Alberta, and will continue to be a part of all the fun. Ashley also enjoys playing the guitar, soccer, and martial arts. She was in the 2015 and 2016 Calgary Youth Science Fair and is passionate about encouraging young children to achieve their dreams in the areas of math and science.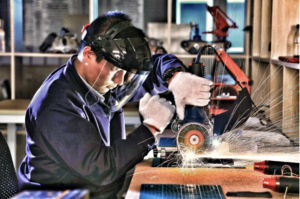 蔡唐瑭
Maker-T
《享受制造的喜悦》
个人maker,汽车碰撞测试工程师,喜欢制造可穿戴武器,非典型手动党。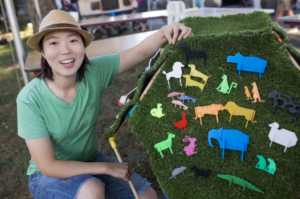 Eunny
Freelancer
11 Maker faires tour in the world with Simple Animals
I am Eunny(Da-eun, Jun), a personal maker in Korea. I have loved Maker Faire and I traveled in the world for 7months participated 11 Maker Faires. 
My making is focused on 3D modeling & printing and enjoys minimalize designing. Simple Animals series is my best artwork.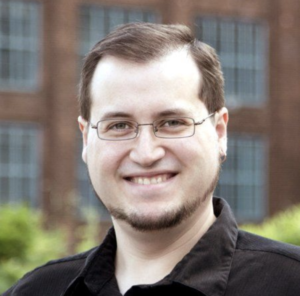 Jeff Katz
Geeny
Bringing your product to the European market
Jeff is an excellent communicator with extensive experience in professional software and hardware development across a wide range of environments and languages in an even more diverse set of problem spaces including physical access control, financial services, e-commerce, home entertainment and automotive. He is currently focusing on the Internet of Things. 
As a technologist, architect, full-stack software, hardware, and RF engineer, Jeff enjoys getting his hands dirty throughout the entire process and derives satisfaction from building and leading amazing teams and from working with great people to solve real and interesting problems.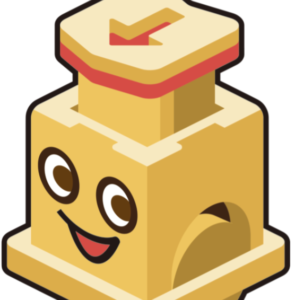 Yu Hata
for Our Kids Inc.
PETS – intuitive programming learning kit for kids
Yu Hata – Co-founder PETS Development manager, is leading the development of PETS hardware, artwork, and related software, with TheDesignium Inc. located in Aizu, Fukushima.
The reason why I, Yu Hata, started this project was because my daughter was born. I wanted her to learn programming in her early ages and thought what kind of materials was appropriate for her to learn it for the first time. This was the beginning. Once I started to make, I showed prototypes to lots of friends. Fortunately some of them had interests in the prototypes and joined in the team.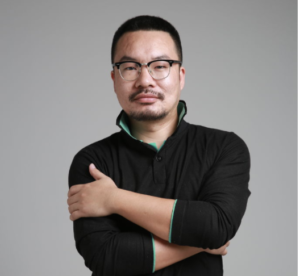 别涛
深圳市忘言家居设计有限公司
《Maker和Designer的一体两面》
别涛,大学电子信息工程专业毕业后,历经硬件工程师、软件设计师、产品经理等角色的锤炼,十年发展,最终创业,与合伙人一起创办了忘言手作工作室。传播手作文化、孵化独立设计师品牌、探寻中国文化与传统元素在现代生活方式、环境中的呈现方式,现为深圳市忘言家居设计有限公司 CEO。

Brian Tang + #GirlsMakeTech 
Young Makers & ChangeMakers
Promoting inclusion and innovative social entrepreneurship through Young Maker Education
Brian Tang is the founder of Young Makers & ChangeMakers, an inclusive platform and community that fosters young maker mindsets, STEAM education and 21st century skills to empower youth to create innovative solutions for our communities and to prepare them for the jobs of tomorrow. 
TechnovationHK: #GirlsMakeTech programme, which introduced Hong Kong girls to the global technology entrepreneurship challenge for the first time, where high school girls identified community problems and created mobile app solutions. Nearly 300 girls from over 40 schools participated in workshops, field trips and a bootcamp at Hong Kong University. 22 app solutions were created by the Hong Kong girls that addressed the UN Sustainable Development Goals, and the top two teams, who focussed on healthtech solutions, attended the World Pitch Finals in Silicon Valley: the top Senior team as a visiting team sponsored by Alibaba Entrepreneurship Fund, and the top junior team as a selected finalist from 1100 teams worldwide, and in fact won the Grand Prize (Junior Division) at a ceremony held at Google HQ!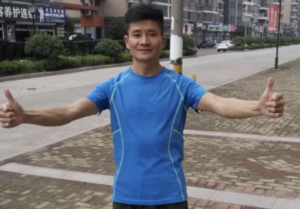 李保华
《创客的"水上漂"之梦》
李保华,男,江西人,40岁。曾经在多个城市做过多年各种各样的工作,由于不甘平庸,勇于追求梦想,两年前辞掉工作,开始全心合意研发"水上漂"。功夫不负有心人,今年终于把"水上漂"运动娱乐器械创造出来了,并且获得了国家专利。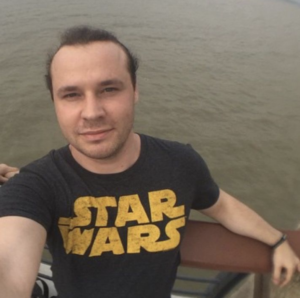 Alex
LAB ZERO
Running a non-profit independent western style makerspace in Shenzhen China. Our mistakes and what we learned.
Alex is a software developer and hobbyist hardware maker. He came to Shenzhen 4 year ego and become one of the first TechSpace makerspace members. 
As result of 4 years Alex now is co-founder LAB ZERO makerspace which is successor of TechSpace and Lithee Lab and located in still the same place.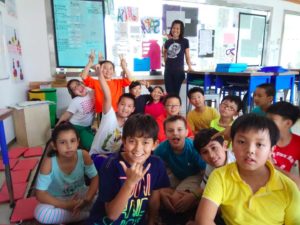 Sam Engle, Robert Graham, David Angarita, Maria Reyes
Shenzhen American International School
Why We Make
We love learning through making. We are 4th graders from North and South America that has lived in Shenzhen for a long time.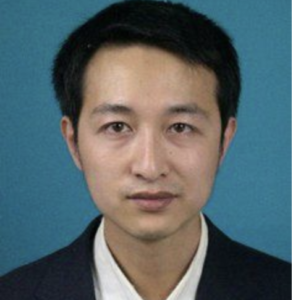 彭鹏
河北轨道运输职业技术学院
《人工智能时代下创客的作为》
电子科技大学软件件工程硕士。现就职于河轨轨道运输职业技术学院车辆系,讲师。致力于将开源软件和开源硬件相关技术引入职业院校,提倡协同创新和知识分享。
2016年,研发的金属机器人套件获第二届"中国创翼"青年创业创新大赛银翼奖。2017年,研发的智能镜子获2017中美青年创客大赛天津赛区优胜奖。近三年,指导学生参加"挑战杯"河北省大学课外学术科技品竞赛获一等奖一次,二等奖二次,三等奖二次。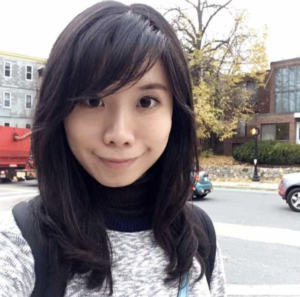 Helen Tan
Hammerhead; Higgs Hub
Venture into Open Water – Making Things in Shenzhen
Hardware manager of Hammerhead, an NYC-based startup making navigation devices for cyclists; COO and co-founder of Higgs Hub, a hardware accelerator.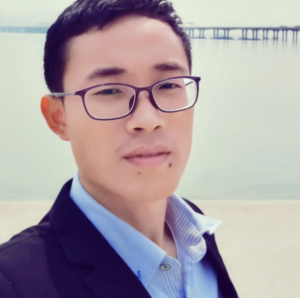 符耀松
深圳市松鼠科技有限公司
《开放你的脑洞,让我们敢想敢做吧》
毕业于广东工业大学材料成型及控制工程专业,业余爱好是设计和智能控制,喜欢天马行空和发明设计开发一些小东西,比如用塑料瓶DIY一个花洒架,用单片机控制走马灯,拍摄一些精心设计的创意照片等,2016年参加了中美创客大赛,正式成为一名创客,2017年加入深圳柴火创客空间,制作并开发出了可以跳舞的六足机器人,未来会继续摸索并开发一些智能类的产品。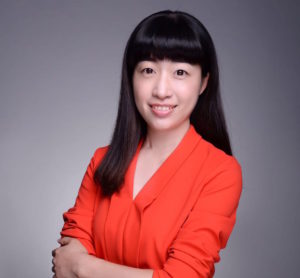 朱静
深圳市南山实验教育集团麒麟小学
《创客与学校教育》
深圳市南山实验教育集团麒麟小学教科室主任,深圳市优秀班主任,骨干教师,南山区青年教师课堂教学大赛特等奖。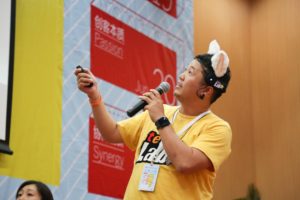 Takasu Masakazu
Japanese Maker
Nico-Tech, Tech for fun community and culture in Japan
TAKASU Masakazu, Maker Faire Singapore committee, Friend and Promoter of Maker Faire Shenzhen, takes us on a journey to his homeland of Japan and their exciting ways of using technology, design and science.
He is also connected all around Makers, even in Asia and Japan. His book ECOSYSTEM BY MAKERS is well known in Japan. https://www.linkedin.com/in/takasumasakazu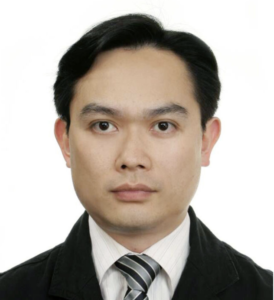 袁渊
深圳鼎缘创客工作室
《人工智能调试机器人》
香港城市大学射频/微波工程博士,现任职世界500强电子企业,负责手机整体射频方案及技术团队管理,华为,OPPO,VIVO,Meizu为服务客户。
2015年成立"鼎缘创客工作室",拥有多项国家发明专利。作品有"手机定位仪","线缆TDR测试系统","北斗三频天馈系统","可视化电磁教学仪","频谱分析仪","矢量网络分析仪","无人机智能干扰机", "人工智能炒股平台","人工智能调试机器人","人工智能射频匹配系统"等。
如果你还想知道更多
一大波上期艾特说×Maker Faire SZ来袭~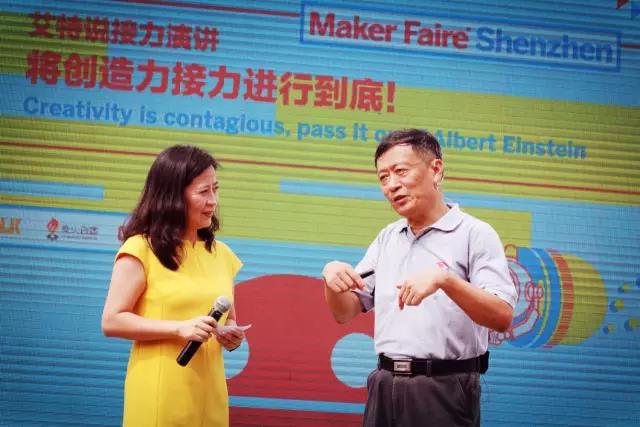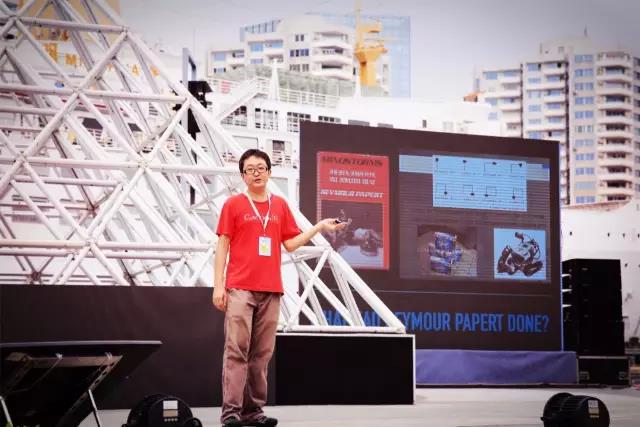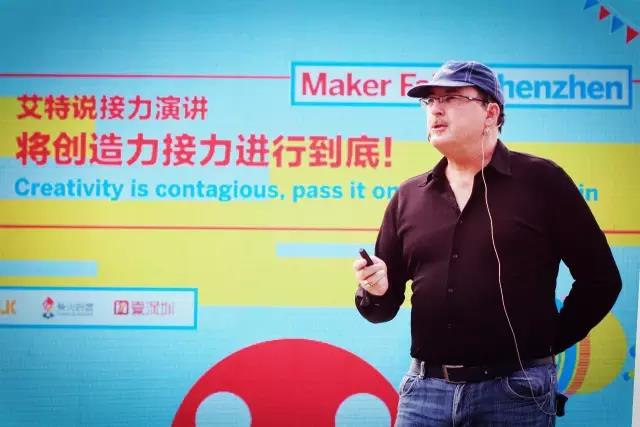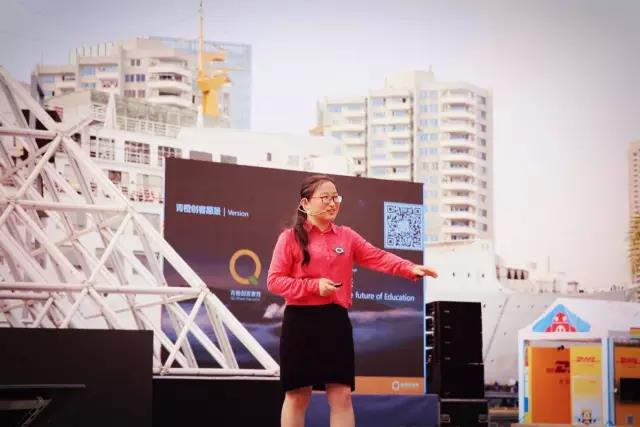 About艾特说

「艾特说@Talk」是创新思维和行动的接力分享平台,由12位拥有共同愿景发起人,用@的方式接力邀请创始人、技术咖、设计师、艺术家、公益人、极客、草根行动者、专家学者和政府官员,嘚瑟分享他们的创新思维和行动。我们共同组成一个正在向全球各领域延伸的艾特客社群,用@的方式接力传递创新力。
About Maker Faire Shenzhen

「Maker Faire」是由美国《MAKE:》杂志发起,当今最大的全球 DIY 庆典。它是一个展示创意、创新与创造的舞台,一个宣扬创客(Maker)文化的庆典,也是一个适合一家人参加的周末嘉年华。在这里,没有年龄、性别和国家的界限,是最自由的创造空间;在这里,你可以和不同领域的创客欢聚一堂,尽情释放对科学和创造的热情;在这里,你可以参与各种有趣的工作坊,倾听大咖的论坛演讲,更可以现场动手创作属于你的作品!